Twitter & Google Bitcoin Metrics Point to Retail Euphoria
Social media and other trends show that investors are interested in crypto.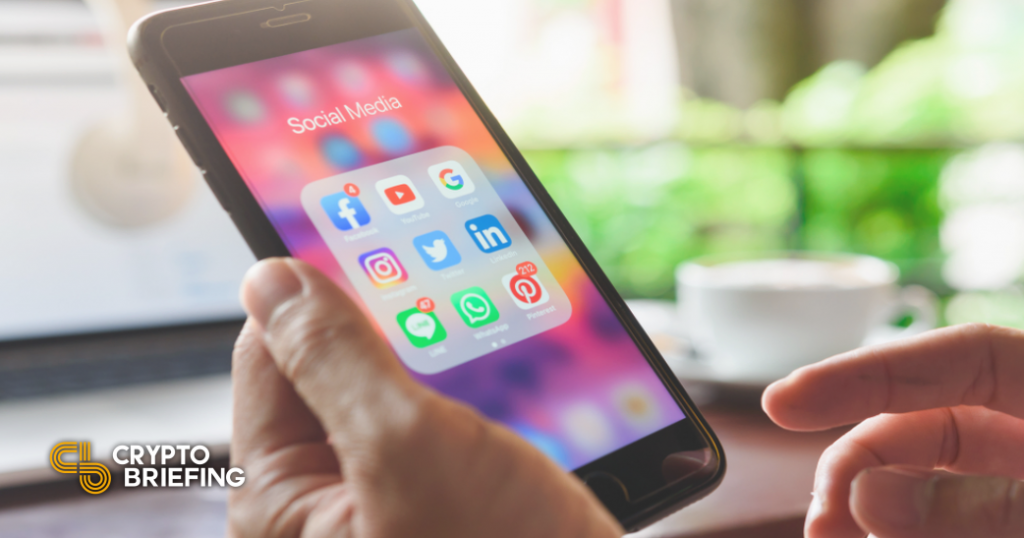 Key Takeaways
Twitter mentions of Bitcoin have surpassed the peak 2017 levels.
Google searches for "Bitcoin" have surged to a three-year high. 
Increasing altcoin prices and exchange volumes point toward greater interest from retail investors.
Retail Bitcoin investors are more interested in Bitcoin and cryptocurrency than ever before, as evidenced by various metrics.
Twitter and Google Stats
The number of mentions of Bitcoin on Twitter has surpassed the peak euphoric levels of 2017. The hashtag #Bitcoin has trended on the social media platform on multiple occasions in the last few months.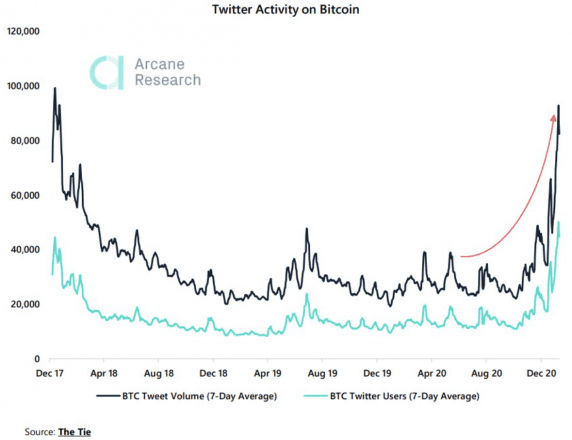 Research from crypto analytics firm The TIE shows that the 7-day average of the number of tweets mentioning Bitcoin is on par with Dec 2017 highs. Moreover, the number of users tweeting about Bitcoin has already surpassed previous highs.
The same is true of the number of Google searches for "Bitcoin." Google Trends data reveals that the search volume has risen to a three year high, second only to all-time highs during December 2017.

Rise of Altcoins
Compelling evidence shows that Bitcoin's rise has been fueled by institutional money. The recent surge in altcoins, however, suggests that retail investors are still interested in altcoins.
Michael Bucella, partner at crypto investment firm BlockTower Capital told CNBC that there is "certainly market data pointing to increased retail participation." He added that this is "reflected in the recent surge in "altcoins" — other digital tokens that came after bitcoin."
The market cap of altcoins grew by $150 billion (72%) in the two weeks beginning Dec. 28.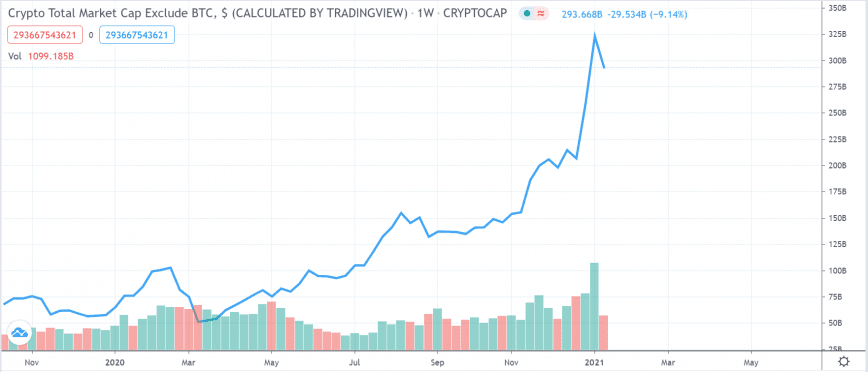 Crypto Trading Volume
Last but not least, the sudden rise in the trading volumes for crypto since December is a strong indicator of retail hype. According to a recent report by analytics firm CryptoCompare, the spot volume on crypto exchanges surged by 30% to a peak value of $1.18 trillion.
Furthermore, the derivatives trading volume also surged to new highs of $1.43 trillion in recent weeks.
The retail FOMO was also evident on PayPal's partner crypto exchange, itBit, which has seen its volume surge since PayPal enabled the purchase and sale of crypto on its platform.
Yesterday, the platform recorded its highest daily volume of $241 million, despite the fact that BTC took a downturn yesterday with a 20% drop to lows of $30,000.