U.S. SEC Could Gain Authority Over Stablecoins
New rules could regulate stablecoins in a manner similar to bank deposits.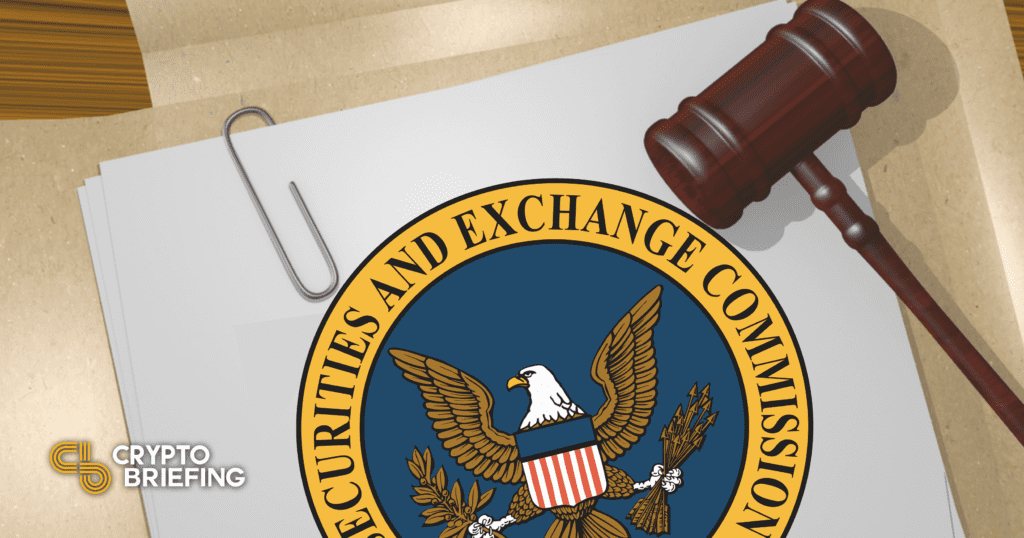 Key Takeaways
An upcoming report from the U.S. Treasury and other regulators could give the SEC new authority over stablecoins.
Under the pending regulations, stablecoins could face some of the same rules that bank deposits currently face.
The SEC has suggested that stablecoins carry risks despite their goal of maintaining a price peg.
The U.S. SEC could soon gain authority over stablecoins, according to a report published by Bloomberg today.
SEC Wants to Regulate Stablecoins
Bloomberg's sources suggest that the U.S. Treasury and other government bodies will soon publish a report giving the Securities and Exchange Commission new authority over stablecoins.
The policy would presumably apply to centrally issued stablecoins such as Tether's USDT stablecoin and Circle's USD Coin, plus others such as Binance USD, TrueUSD, and the Pax Dollar.
The rules—similar to those that are currently applied to bank deposits—would require companies to seek licenses. This approach has gained support from stablecoin companies like Circle, which plans to become a commercial bank in the future.
Until now, the SEC has primarily focused on regulating cryptocurrency projects that sell tokens with a promise on returns, especially companies that run ICOs or similar sales. Such assets typically are considered investment contracts under the Howey Test.
Why Does the SEC Want Authority?
At first glance, the SEC's purview does not seem to apply to stablecoins, which are designed to avoid price fluctuations and therefore are unsuitable for investors seeking high returns.
However, SEC chairman Gary Gensler says that his regulatory body aims to oversee any tokens involved in investments, a category that includes stablecoins regardless of their inherent risk. Gensler previously compared stablecoins to "poker chips," implying that both are an easy on-ramp to risky investments.
Furthermore, stablecoins carry risk due to the possibility of declining prices. Though no major stablecoin has experienced a total collapse in value, minor price fluctuations do occur on a regular basis.
Ongoing controversies around Tether and Facebook's upcoming Diem stablecoin have likely motivated the U.S. government to give new authority to the SEC as well.
Disclaimer: At the time of writing this author held less than $75 of Bitcoin, Ethereum, and altcoins.