Uniswap Vote to Offer 2nd Round of UNI Airdrops Fails
Uniswap's governance proposal to airdrop five million UNI tokens ended in a defeat.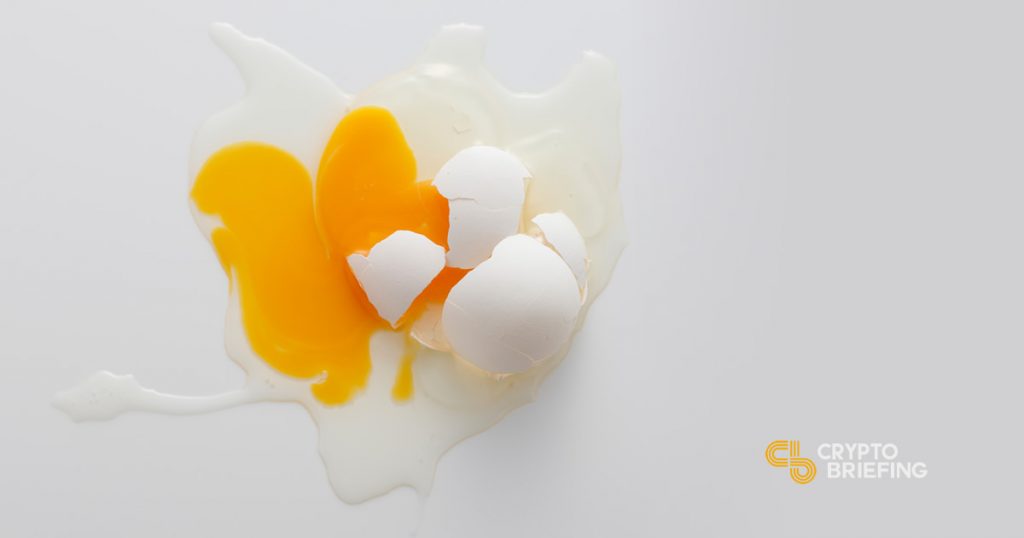 Key Takeaways
Uniswap's proposal to airdrop UNI tokens to users of proxy applications like Opyn, Dharma, and others failed.
Voting ended at 4:00 hours EST on Oct. 31.
Uniswap's second-ever governance vote for another airdrop of UNI has ended in defeat. Less than 4% of UNI token holders voted, failing to establish a quorum.
Uniswap Vote for Second UNI Airdrop Fails
On Sept. 17, Uniswap introduced the UNI governance token and airdropped 150 million tokens to past Uniswap users.
The second governance vote on Uniswap sought to extend the airdrop to proxy applications that use Uniswaps' exchange via software extension. These include applications like Opyn, Monolith, Furucombo, Dharma, and many others.
Despite standing in favor—96.7% to 3.2%, the vote was defeated as only 38.8 million votes were cast, falling below the necessary 40 million to establish a quorum. Proposals can be introduced by holders with more than 1% of the total supply, and at least 4% of all token holders must vote.
The total amount designated for the new airdrop was 5,047,600 UNI—2.3% of the total circulating supply. The addition of new tokens in circulation raised fears of a price drop due to dilution and possible selling pressure from the new token holders.
UNI Token Supply Imminent Rise
The price of UNI has been in a downtrend since launch, along with other DeFi tokens. UNI's price fell below support at $2.62 on Oct. 29, despite the rise in Uniswap's total liquidity above $2.5 billion and Bitcoin's recent uptrend.
Uniswap's total liquidity is also under question as the liquidity mining rewards are set to expire on Nov. 17. Liquidity providers on the platform may leave once the UNI incentives end.
Continuing to offer incentives can be put to a vote as well.
The community must decide how best to distribute 43% of UNI's total token supply (r430 million UNI tokens) via contributor grants, community initiatives, liquidity mining, and other programs. Perhaps the token holders find liquidity mining the best way to distribute the tokens, which simultaneously increases the protocol's liquidity.
The governance vote from UNI holders will decide on the further distribution of these tokens.