VET Payments Soon Available in 4M WooCommerce Shops
VeriArti hobby turns to practical WordPress plugin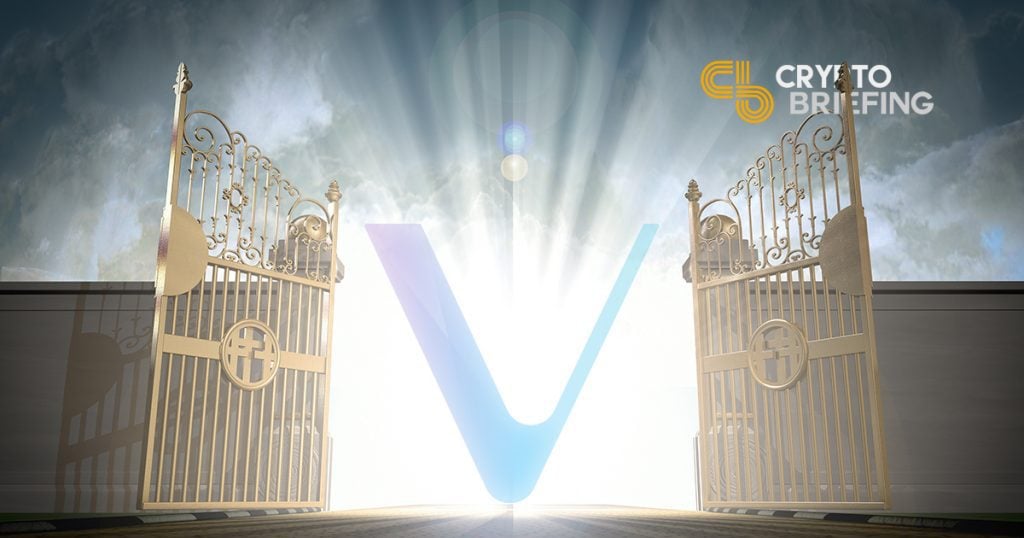 A digital market that allows artists to create unique tokens built on VeChain has introduced ThorCommerce, a Thor plugin that will enable merchants on WooCommerce to convert fiat currencies to VET.
VeriArti Introduces Fiat to VET Conversion With ThorCommerce
More than 4 million merchants on the WooCommerce platform will now be able to seamlessly accept payments in VET, the native cryptocurrency of the VeChain network.
VeriArti, a digital marketplace focused on art and collectibles, has created a plugin that allows any WooCommerce merchant to accept VET.
Based on the VeChain Thor blockchain, VeriArti has been working on introducing an option for users to buy the platform's non-fungible token (NFT) with VET.
"However, as we were making one for ourselves, we thought why not make a generic one that all 4m WooCommerce shops can integrate if they choose," they said in the announcement.
The company has now officially introduced ThorCommerce V.1, an automatic fit to VET conversion tool that users can integrate into any WooCommerce shop.
The plugin will allow merchants to accept payments in VET. The merchant's VET address and QR code will be displayed at the checkout page, and customers' order status will be automatically be updated in the WooCommerce shop.
Merchants will also be able to decide whether they want to profit from VET transactions, as they can adjust the percentage of VET related to their fiat cost.
That way, merchants can opt to offer discounts for users paying in VET, VeriArti explained in the announcement.
The ThorCommerce plugin has been uploaded to the WordPress repository and should go live by the end of the week. The company said that payments in VeThor (VTHO) tokens would be enabled in V.2 of the plugin. It will be free to use, the company added.
WooCommerce merchants can now accept more than 50 different cryptocurrencies and stablecoins, as the number of crypto-payment plugins and partnerships for the platform keeps increasing.