Crypto Meets Wakanda: A Story of Transformation in Uganda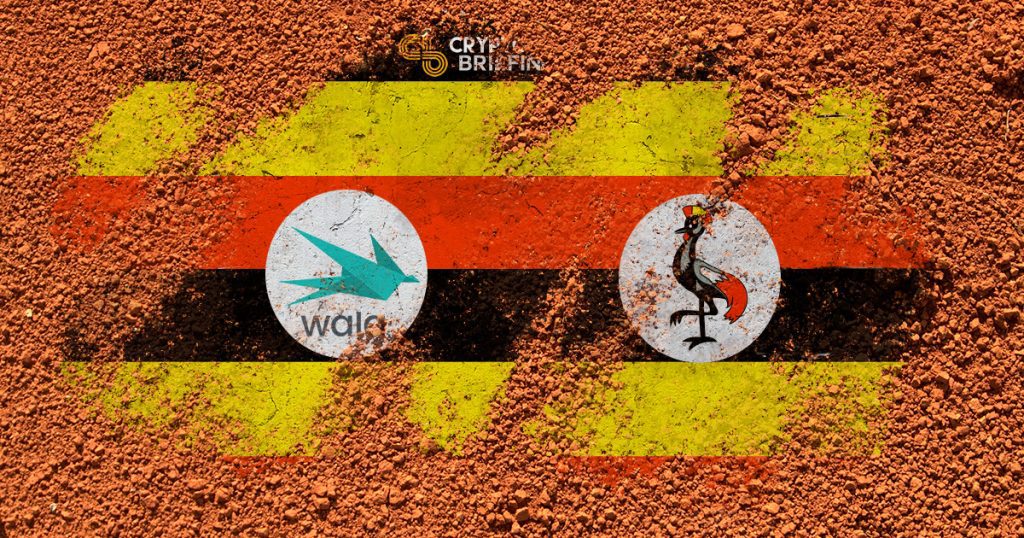 In the Western world, many people look at cryptocurrencies as an investment, and obsess over their price movements. In Africa, however, cryptos are much more than an investment asset class: they are transforming lives, in the financial services sector and beyond.
One of the most transformative uses for cryptocurrency and blockchain tech has been by Wala, a Ugandan crypto startup. Wala recognized the great challenge that people in Sub-Sahara experience with traditional banking and decided to do something about it. The firm uses the $Dala cryptocurrency and blockchain ecosystem to facilitate the swift, cheap and efficient movement of funds.
And its reach has gone far beyond just facilitating transfers. The firm has joined hands with the Prince of the Buganda kingdom in Uganda. Together, they are building a blockchain-powered clean energy program that will bring electricity to 25 percent of Ugandan households. Crypto has met Wakanda, and the result is revolutionary.
---
Bus Drivers and Exorbitant Fees
By now, most people know just how expensive it is to send money across the borders in Africa. The World Bank rates charges in the continent as the highest in the world. Nevertheless, people from different countries venture into their neighboring countries in search of opportunities. If they do find work, they have to send money back home to their families.
That's when the real effect of those exorbitant charges is felt.
Wala founder Tricia Martinez explains why sending money home is a gamble. In a blog post, Tricia tells the story of Obert, an Uber driver who plies his trade in Cape Town, South Africa but hails from Zimbabwe, a neighboring country.
Obert has to send money home to his family, but the infrastructure in place is either too expensive or inaccessible. He thus has to turn to other methods, and they are as risky as they can get. One method was through bus drivers. The drivers pick up the money from Obert, and a host of others, and deliver it to Zimbabwe at an agreed time and place.
This method is quite risky. For one, Obert has to rely on the trustworthiness of the drivers. Should the drivers run with the money, there's little he can do. The drivers could also get robbed, losing Obert his hard-earned money. As if these challenges weren't enough, the service isn't cheap either. Obert has to part with 7 percent of the transaction amount.
A fast, reliable, cheap and efficient funds transfer channel couldn't come fast enough for Obert.
---
The Uptake
Wala launched the Dala protocol and marketplace in April 2018, and the reception was incredible. In its first 30 days, the Wala Android app was downloaded 57,000 times. The app was only available in three countries – South Africa, Zimbabwe and Uganda – making the achievement even more noteworthy. In Uganda, only Facebook and WhatsApp were downloaded more times that month.
As Tricia revealed a month later, the app had 4,400 daily active users who completed 172,000 transactions. These transactions included purchasing of airtime, paying for water and electricity bills and even paying school fees.
As testament to the huge market share that micro-transactions have in Africa, the average transaction was a mere $0.27. The app completes such micro-transactions at zero fees, giving its users further freedom to transact as they wish.
Wala uses the $Dala crypto, an ERC-20 token, to power the Dala protocol. $Dala is a multi-chain crypto which relies on Stellar, to settle transactions, and on Ethereum, for the wallet. While the two companies are related, $Dala is an open protocol and can be used to power other networks.
---
Transforming Uganda
While Wala is based in Cape Town, South Africa, its biggest impact has been in the East African nation of Uganda. Wala has partnered with CleanPath Emerging Markets (CPEM) and together, they are launching a blockchain-powered gigawatt-scale solar program. The program has also received the support of the Ugandan government through its Ministry of Energy.
CPEM will run its partner and vendor contracts as well as its ledger on the Dala platform, allowing Ugandans who get connected to the grid to pay for their power bills using the $Dala tokens. CPEM workers will also be paid in $Dala.
Tricia explained why this was a natural next step:
"The numbers we've seen since the launch of $DALA have been staggering, and a large portion of our current users are Ugandan, so this partnership is a natural next step to allow users the opportunity to further benefit from using $DALA."
There's one person who is at the center of this mega move: Prince Kudra Kalema of the Buganda kingdom, who has taken it upon himself to take measures that elevate his people. In an interview with TechCrunch, he revealed that such developments can only be made possible by decentralized systems such as Dala.
Having identified clean and affordable energy as what his people needed the most, he set out to find the most low-cost option. Prince Kalema is the co-founder and managing director of CPEM. Linking up with Dala was only natural as the two share a vision of a better Africa, he explained.
"We began using the $DALA protocol because it became very clear that the financial structure in Uganda was not adequate. It was clear we needed something. There is no way the Uganda shilling is stable enough for the type of program we are doing. Wala was already invested in the same country and wasn't just about the idea of a running a crypto coin in an emerging market, but was also about creating the best type of financial institutions for the country"
With over 80 percent of Ugandans being under 35 and well-educated, technological advancements such as cryptos can take root easily. Prince Kalema believes that cryptocurrencies could take root in Uganda even more easily than in the U.S.
With cryptocurrencies, blockchain technology and an ambitious leader – the future looks bright for Uganda.
---
The author is not invested in any digital asset mentioned in this article.