Wanchain Soars As Network Prepares For Staking Rewards
PoS goes live next Tuesday.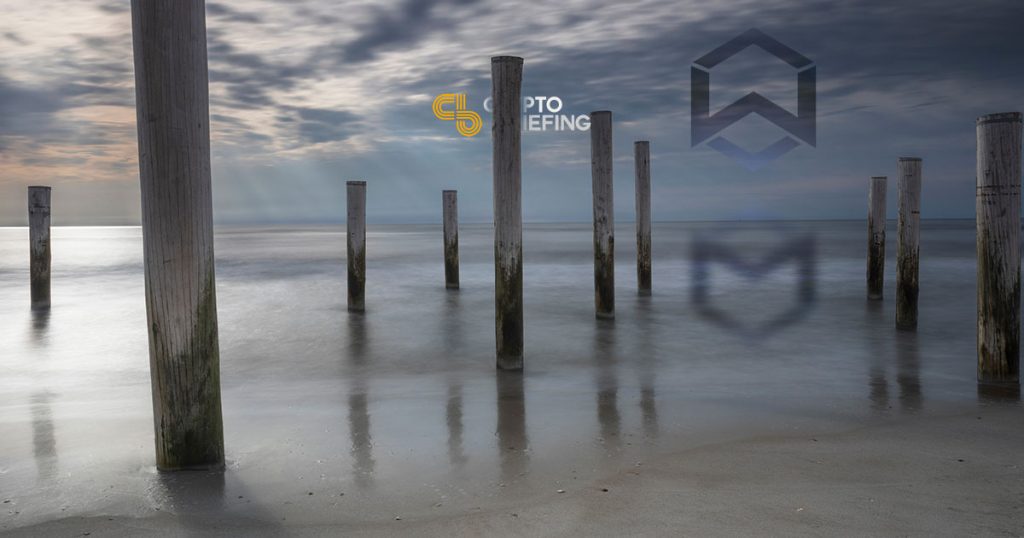 Staking has finally come to Wanchain (WAN), and investors are getting excited. WAN prices more than doubled over the weekend as buyers began stockpiling tokens for the launch of staking rewards, which is expected to begin on September 3.
Wanchain saw a significant increase in trading volumes, and token prices nearly tripled – from $0.22 to $0.60 – between Friday and Saturday morning. Although spot prices corrected back to $0.40 by Sunday, the rise continued at the start of Monday trading.
WAN tokens were valued at $0.50 at press time. The market cap currently stands at $54M, up by approximately $26M from last Friday. In addition, Wanchain volumes have also been boosted by Binance, which announced the addition of a WAN/USDT trading pair this morning.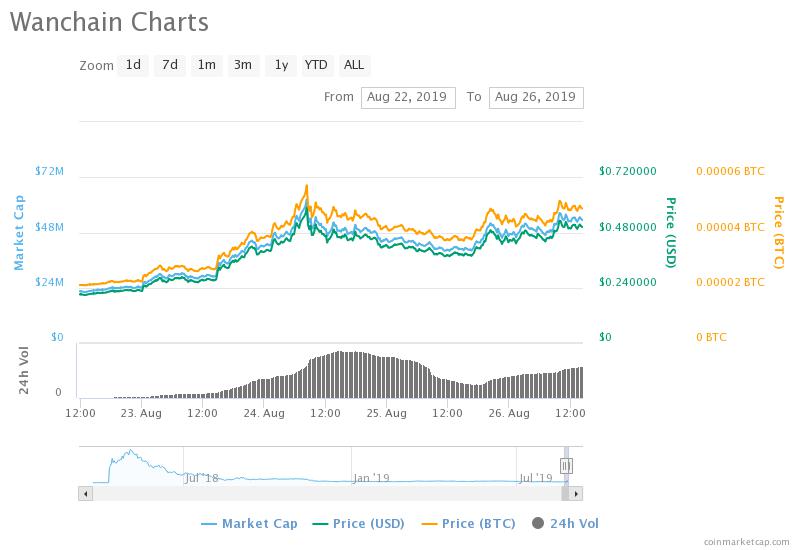 The surge was a reaction to news that the validator node community had launched on the mainnet on Tuesday, beginning a two-week period before staking incentives begin on September 3rd. "[This is] the first day that users can stake WAN tokens on Wanchain's main network," wrote Dan Reecer, Wanchain's Global Marketing Director.
Wanchain is a cross-chain network designed to allow users to move value between separate blockchains. After launching in mid-2017, the platform successfully bridged the Ethereum and Bitcoin networks in late 2018. Next week's staking launch will complete the network's conversion from permissioned Proof-of-Work to Proof-of-Stake.
Like other PoS networks, Wanchain relies on token holders to secure and run the network. In order to run a validator node, prospective stakers will need a minimum of 50,000 WAN.
But smaller investors, or 'delegators,' can also stake tokens through a validator node and receive a share of the staking rewards. Holders will have two weeks to delegate a minimum of 100 WAN; delegations after September 3rd will be ineligible for the first round of staking.
The launch brought Wanchain back into the market's attention, after several months below radar. Although developers have been beta-testing the staking functions since late June, Wanchain's last big announcement was in March, when they announced plans to integrate EOS into their cross-chain platform.
But the Wanchain team is still "in the process of integrating EOS," Reecer told Crypto Briefing. There had beea "slight delay," he said, as resources had been reallocated to focus on the successful move over to PoS. If all goes according to plan, he said, EOS could be integrated by the end of the year.