WeWork to Add Bitcoin to Its Balance Sheet
WeWork joins the list of companies embracing crypto via payment and investment.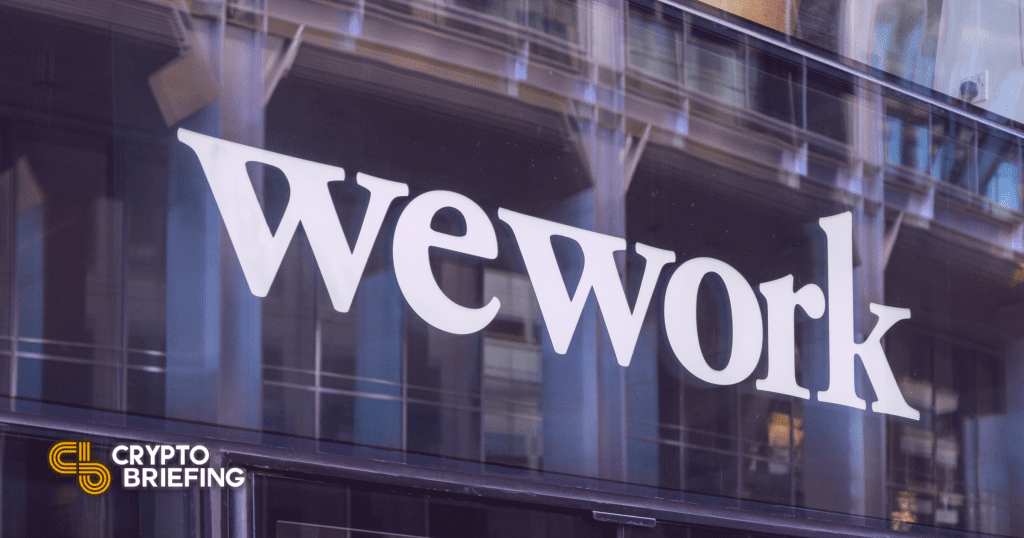 Key Takeaways
WeWork has announced a complete crypto adoption from accepting, paying and holding crypto on its balance sheet.
The workspace start-up recently revealed their plans to go public via direct listing.
Coinbase and BitPay will help the company with payment processing and crypto custody.
Leading American co-working space WeWork has partnered with Coinbase and Bitpay to accept payment in Bitcoin and other cryptocurrencies.
WeWork Adds Bitcoin, Crypto Payments
WeWork will accept Bitcoin, Ether, two stablecoin payments in USDC and PAX, and several other cryptocurrencies as membership payments for their shared workspaces.
The firm will not only accept crypto payments but also hold Bitcoin on its balance sheet and even pay their creditors—landlords and third-party partners—in crypto, wherever possible.
WeWork has partnered with BitPay, a crypto payment service provider, to accept payments. Coinbase, one of WeWork's customers, will be the first company to pay them in crypto. The NASDAQ-listed exchange will also assist WeWork in outbound payments of crypto.
The company has joined Tesla, TIME, Caruso in accepting Bitcoin payments and holding the crypto on its balance sheet.
WeWork CEO, Sandeep Mathrani, noted in an e-mail shared with Crypto Briefing:
"WeWork has always been at the forefront of innovative technologies, finding new ways to support our members. It only makes sense for us to expand on the optionality we provide by adding cryptocurrency as an accepted form of payment for our members."
In August 2019, the company filed its initial public offering (IPO) with a market valuation between $15 to $20 billion. However, soon things went south for the firm, after its CEO and founder Adam Neumann was ousted from the firm.
Later, Softbank acquired the company after its valuation fell in half.
After significant changes in its leadership in the last two years, the firm has now taken an alternate route to go public. It will obtain a direct listing on NASDAQ through a special purpose acquisition company (SPAC) merger at the initial valuation of $9 billion.
The company plans to complete the merger and listing process by September this year.
WeWork is hopeful of reviving its "flexible space" model in the post-pandemic economy, where companies could continue to offer work from positions to cut down on operational costs.