Whales Accumulate Bitcoin and Ether, Disregarding Macro Concerns
Despite tumultuous market behavior, large ETH and BTC investors have been steadily adding to their holdings.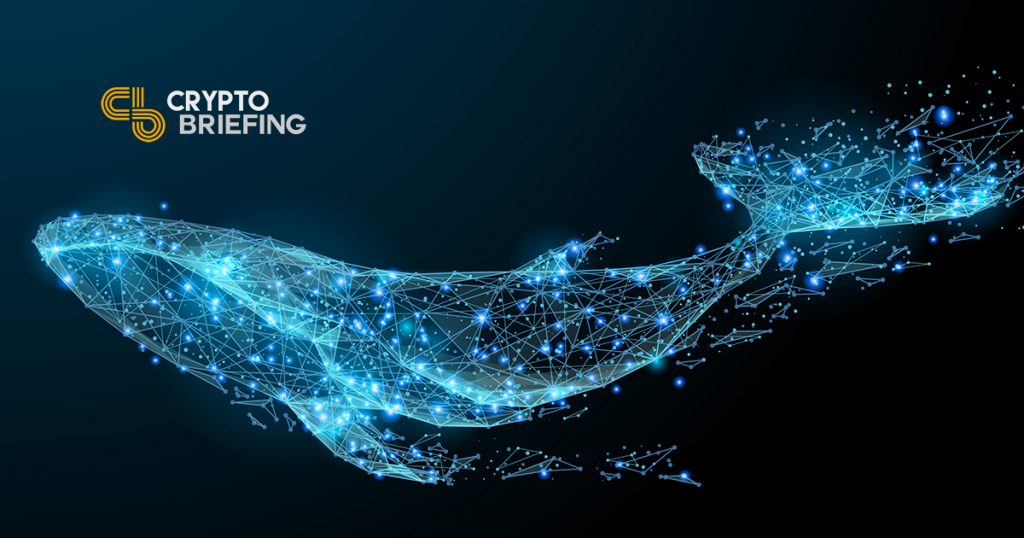 Key Takeaways
Whales have been steadily accumulating BTC and ETH since the price crash in March 2020.
As the halving nears, the number of BTC whales holding over 1,000 BTC has grown.
ETH whales have shown similar behavior with smaller investors also buying Ether in the hopes of staking on ETH 2.0.
Large Bitcoin and Ether whales are doubling down by adding more coins to their holdings, even as crashes rock global financial markets.
Accumulating Bitcoin for the Next Cycle
Addresses holding more than 1,000 BTC saw an increase through the year, briefly collapsing mid-March when the price of Bitcoin fell by over 40% in a day.
The crash on Mar. 13 was preceded by a massive uptick in users depositing BTC on exchanges. This is usually a bearish sign, as it indicates investors are preparing to sell their BTC en masse.
Bitcoin whales have stuck to their guns with unrelenting accumulation after the initial fear disappeared. The halving, scheduled for less than a week, is the biggest catalyst for Bitcoin.
Digging Deeper into Ethereum
Surprising to some, ETH saw similar whale dynamics, albeit accumulation has also been driven by smaller investors. In the first, large holders of Ether have made up nearly all losses since March.
The top 50 addresses held close to $4 billion of ETH in February, but this fell below $1.5 billion in the midst of the crash. Since then, however, ETH held by these addresses has doubled to $3 billion, representing about 13% of market cap.
Adam Cochran, a partner at MetaCartel Ventures, took a closer look at Ethereum activity.
Cochran's study indicated that new addresses are routinely buying $100,000 – $250,000 of ETH from exchanges. These addresses represent 6% of the supply owned by the top 10,000 ETH addresses.
Another important insight revealed that the number of addresses holding 32 ETH or more has skyrocketed in 2020.
Presumably, this is in anticipation of ETH 2.0, where participants must stake a minimum of 32 ETH to run their own validator node.
All in all, BTC and ETH both have loyal communities that have continued to accumulate during uncertain macro conditions.
Whales should, nevertheless, stay wary as BTC and ETH could be in for further downside.