What Apps Are Growing In The Kin Ecosystem?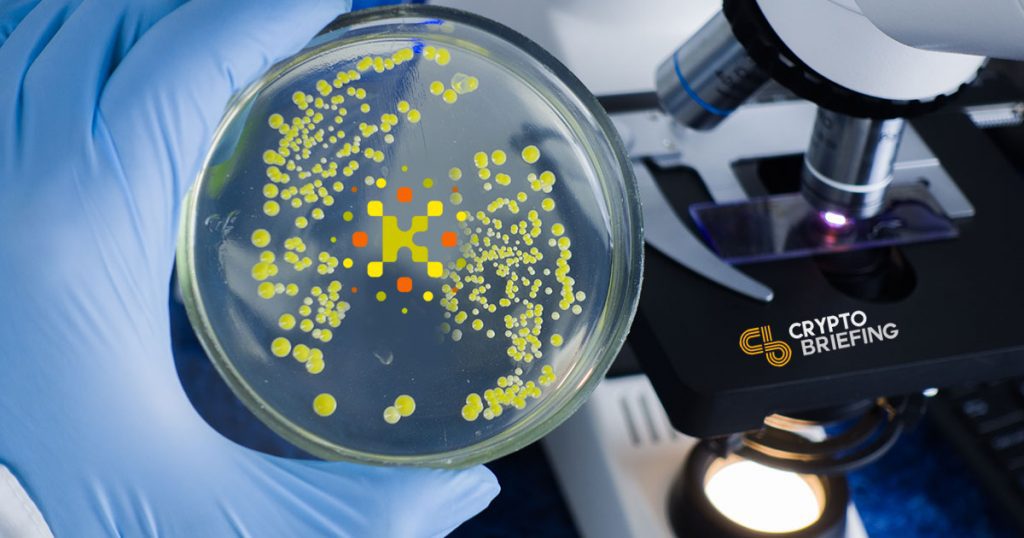 Kin has been in the news a lot lately, whether it's for fighting for the cause of cryptocurrency, or for announcements of the latest app to add Kin integration. The Kin ecosystem keeps on growing, with an expanding library of apps and a broadening variety of utilities.
Although supporters claim it to be the most-used cryptocurrency, most of us are more familiar with big names like Ethereum and EOS. In order to better educate our readers, and myself, I fired up my good ol' Oneplus One Smartphone to see how these apps would run on an aging device. Suffice it to say, all the apps I tried ran smoothly without any perceptible software glitches.
---
Kin Hub And SimpleTransfer
I started with Kin Hub, an app that offers a central source for finding most popular Kin apps and the ability to buy Kin directly with USD. It definitely has an iOS look to it, which is a little jarring on an Android device.
To look at a description of any of the apps on offering, you must click the "GET" button, which sends you over to the Google Play Store, out of the app. Fortunately, clicking back returns you to the Hub smoothly.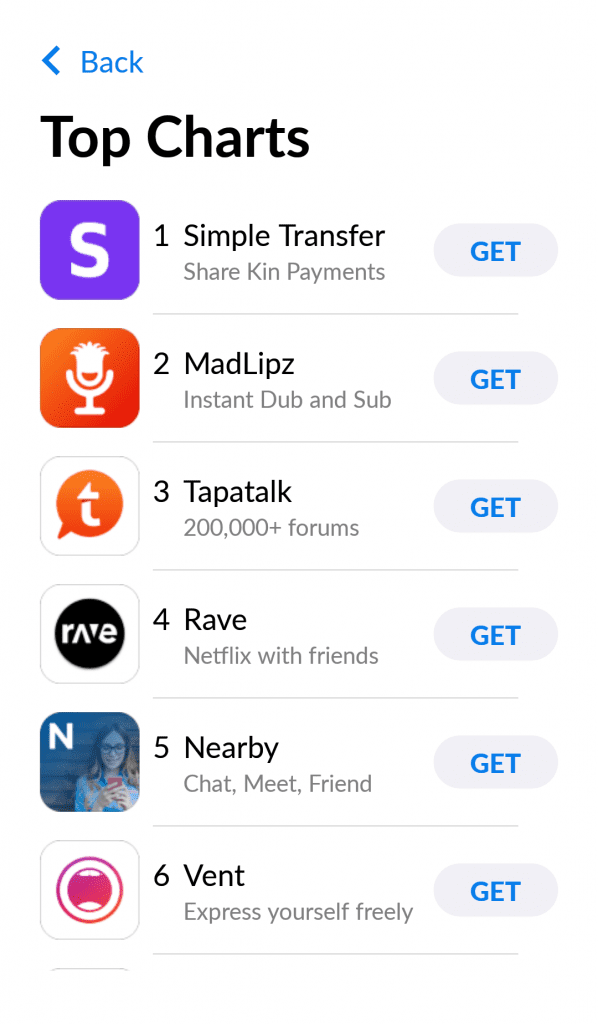 In exchange for installing and opening the Kin Hub, I earned a cool 10 Kin, which is not a whole lot. A single Kin token on today's market is worth about one thousandth of a cent. But hey, it was free, so who's complaining?
I also took a moment to install SimpleTransfer, a handy app that acts as a wallet for moving Kin back and forth between participating apps. The transfer of Kin is very easy. The app does all the heavy work of transferring Kin tokens between apps automatically, removing the tedious steps of copying and pasting addresses and checking long, complicated strings of characters.
While a number of apps do participate in this unrestricted circulation of Kin, some of the larger, more established apps keep the token supply contained within their own boundaries. This feels a little limiting, as it takes away some of the value of the tokens that are restricted to living within certain apps.
---
Fly Away, Come Fly Away With Me
The bold colors of the game, Fly Away, stand out when you first see the banner in Kin Hub. Soon after launching the Hub, I promptly downloaded the app, expecting a sort of Flappy Bird experience.
If you take the frustrating addiction of Flappy Bird and tune it to a 3D perspective, where it feels miraculous to stay in the air for more than ten seconds, you pretty much have the Fly Away gaming experience.
The game is colorful and cheery, with gameplay that can be fun in short stints, dodging colored barriers and picking up coins in sequences that rapidly push the difficulty curve. The fast pace means games last seconds rather than minutes, leaving you with that "just one more try" feeling.
To earn more coins, used for the purchase of random characters and for the ability to continue without restarting, goals are set such as "Grab 10 coins in a single run" — not easy — or "Dodge 15 obstacles" — way too easy. These in-game coins, separate from the Kin currency, can be used to buy random characters, much like a loot box might operate in certain games.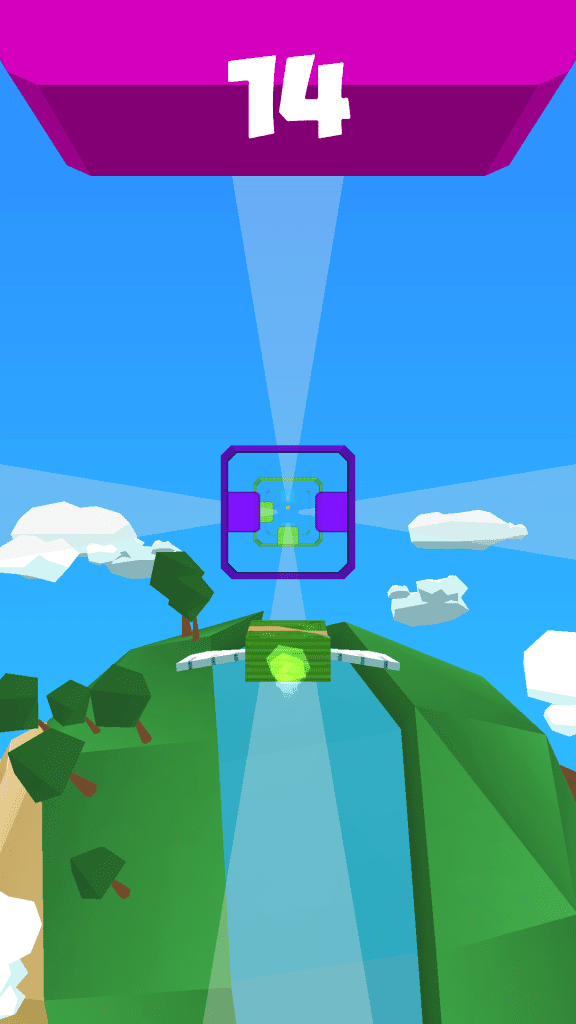 Interestingly, these characters can then be sold for Kin at an in-game marketplace. The highest priced avatar currently stands at 68,000 Kin, which converts to around… 88 cents. We're not talking Crypto-Kitty levels of collectible market madness here.
The game includes a leaderboard as well, where winners within a set time limit can be rewarded with 100,000 Kin… worth a little more than a dollar.
The game won't make you rich, but it's quite fun as a simple distraction and runs smoothly, even on my older test device. I can't speak for any sort of progression since I rarely survived more than 20 seconds. The difficulty ramps up so quickly with objects flying at you that it gets overwhelming very quickly.
Maybe I'm just getting old.
---
PeerBet
I decided to turn to something considerably slower-paced that would scratch that gambling itch, from which many crypto enthusiasts suffer. PeerBet is an app that touts the ability to match and create bets with random opponents or friends.
I started off agreeing to some NFL-focused bets with my complimentary Kin, which were provided upon installing the app.
The first bet I took was whether Antonio Brown would score a touchdown in the game between the Raiders and the Broncos. Knowing Brown had been traded to the Patriots and could not possibly score a TD in Monday night's game, I took a "No" on the bet at a value of 10 Kin (too bad I didn't have more, since it was a sure win!).
I also agreed to a couple of other bets on which teams would win the evening's games, using the remaining Kin. I'll admit, even betting this minuscule amount of Kin, worth fractions of a penny, increased my interest in the results a little.
I was looking forward to reaping the winnings from my Antonio Brown bet when I was alerted. All my bets, even the legitimate ones, had been cancelled with no explanation. I can understand the Antonio Brown bet being scratched, but I don't understand why the other ones would have been nixed. I still am not sure why this happened.
Trying again the next day, I accepted a bet that asked if Lionel Messi would score a goal in the Argentina versus Mexico friendly match. After a little Googling, I found that Messi wasn't even slated to play in the match. Naturally, I took the bet, voting "No" with all 40 of my refunded Kin from previous cancellations, awaiting the motherlode upon victory.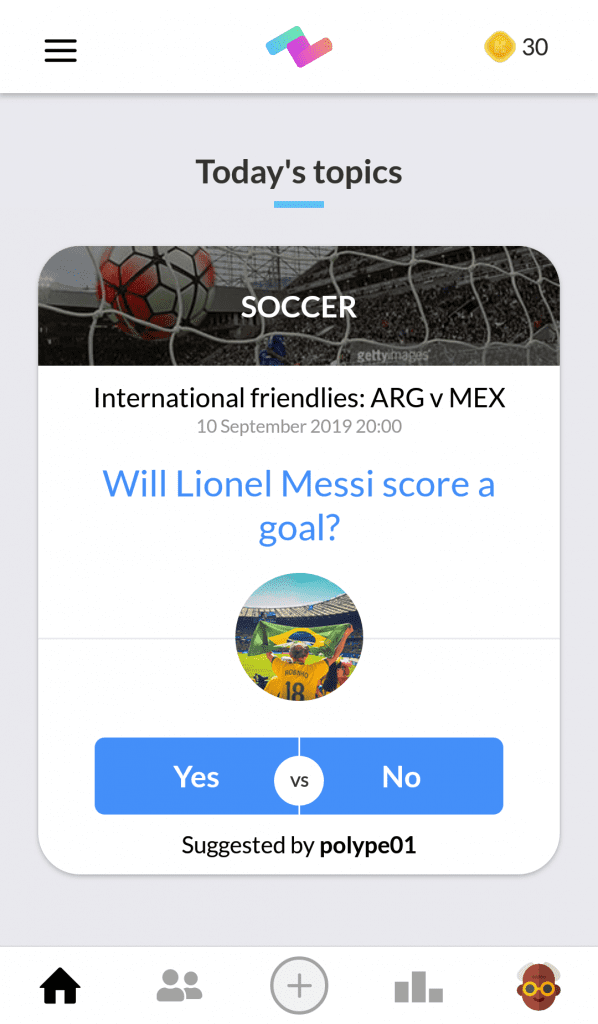 The next morning, looking forward to collecting my winnings, I opened PeerBet. It turns out this time that the bet was void.
Next, I tried a couple of bets for the Thursday night Tampa Bay – Carolina game. One was a "No" vote on a bet that Carolina would win by more than 7 points and another was betting whether the teams would combine for more than 50 points, to which I also voted "No."
These two bets finally worked, and I won both! I made a cool 20 Kin in profit on top of the 20 Kin returned to me on the bets.
So the app seems nicely put-together, but a little flawed in execution. There are also some interesting bets about whether a No-Deal Brexit will happen this year, but I don't know if there's much point to taking bets when there's a good chance they won't take place. Maybe the failed bets were just a case of bad luck. I'm not going to wait for a No-Deal Brexit to find out.
This is exactly the type of app I would enjoy playing, but it would be nice if it worked a little more consistently. It's fun to take little bets of relatively little consequence, and it does add a bit of excitement to an event that might otherwise be considered a bland match between a couple teams I don't even care about.
PeerBet is one of a number of apps that allows for the sharing of Kin between a variety of applications, so you can take the the Kin from apps like Vent or KinFit and gamble it on PeerBet. This is a great feature that would be nice to see in more of the Kin apps.
---
Vent
This brings me to the social media app, Vent, which — to be totally honest — I just don't get. The app allows users to "share what's on your mind and put your feelings out there using emotion tags."
You can post emotions like "Forgiving" or "Fearless" with short comments that others can like with "stars", "hugs", "aww", or "same" — or support with donations of Kin. It's like an emotionally-needy Twitter, where you hug posters for stating quotes like "When there is no distraction, there is clarity."
I feel… Enlightened.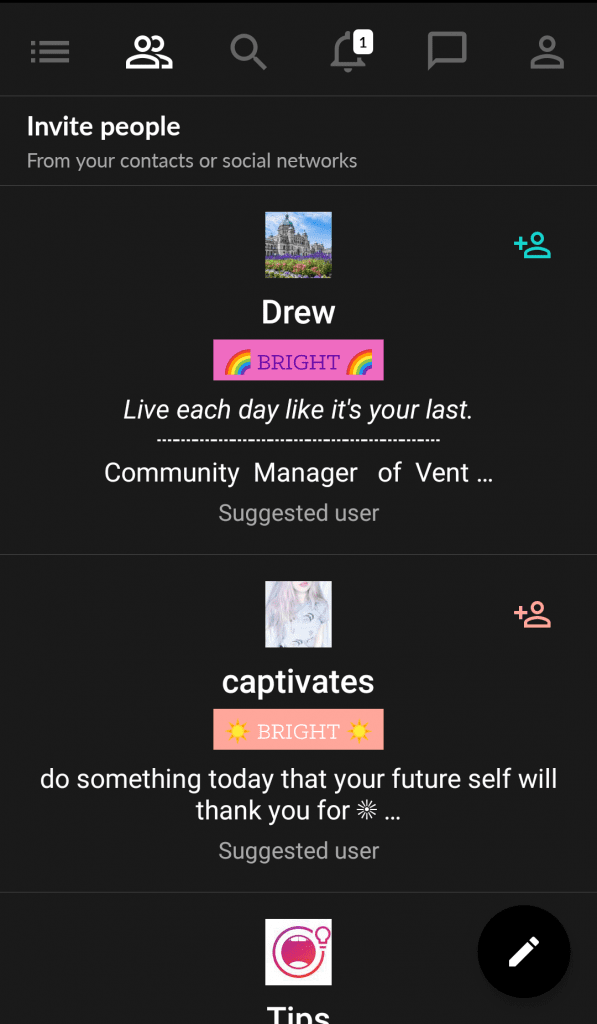 It's not for me, but I'm accustomed to the highly toxic environs of Crypto Twitter, so maybe I'm just too jaded for this. In its defense, Vent seems to run smoothly and appears to have an active community, from what I can tell.
---
Kin-Integrated Apps
Some of the best apps were already popular before, and have now added Kin as an in-app currency. Tapatalk, an excellent tool for navigating your favorite forums, now has the ability to tip and receive Kin built-in.
My personal favorite of the entire Kin ecosystem experience is MadLipz — which also existed pre-Kin, but has since incorporated the token for tips and likes.
It harkens back to the old Jaboody Dubs days of yore — "I'm Billy Mays!" — where users can dub in voices over video clips with hilarious, and highly inappropriate, results. The content here definitely isn't suited to the little ones.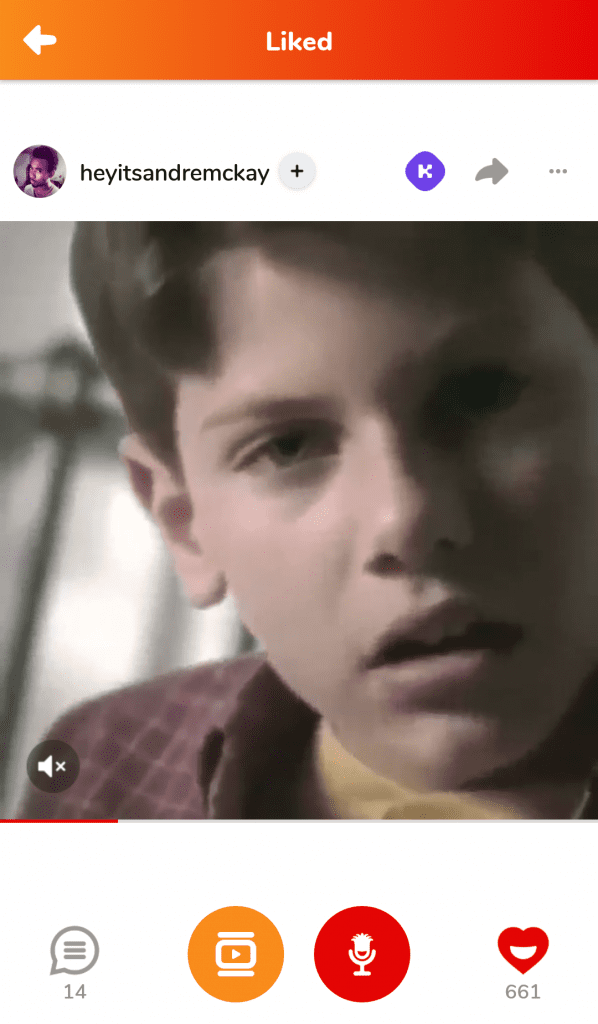 The app does a good job of seamlessly integrating Kin as a currency. It would be great to see these apps added to the easy sharing system of SimpleTransfer, since the Kin tokens can not be sent around between these apps or other wallets, at least for the time being.
Hopefully, greater integration and interaction between Kin-compatible apps will continue to develop. I can see it growing into a nicely varied community of applications, serving a variety of interests and needs. For now, it still has a bit of growing up to do.