What Is OK Exchange? Introduction to OKEx and OKB Token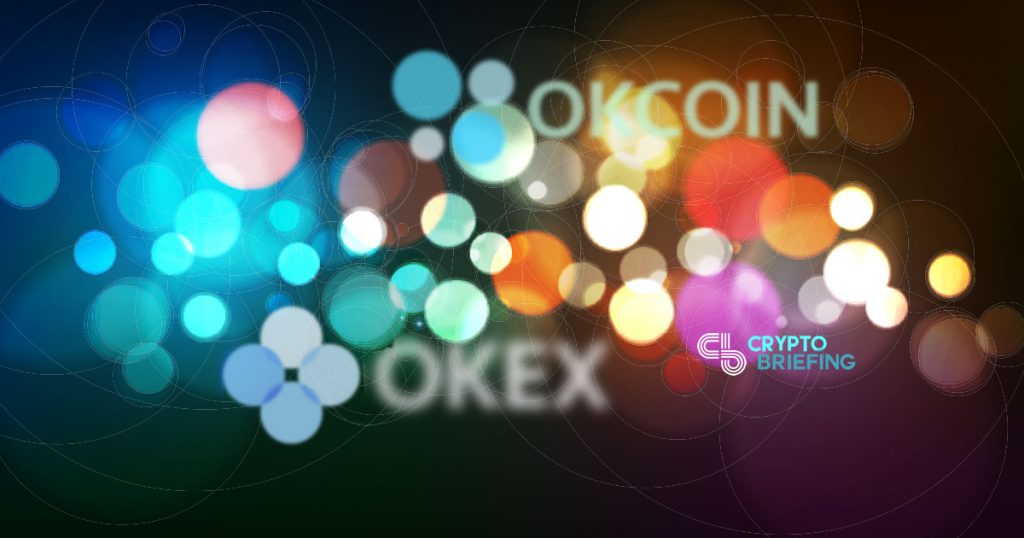 Key Takeaways
OKEx allows traditional trading pairs, along with derivatives and other advanced trading features.
OKB provides a service fee discount for its token holders, voting rights, the ability to invest in projects on OKEx Jumpstart, among other benefits.
OKEx has several blockchain incubators focused on growing startups. It has also partnered with a variety of businesses which will allow it to remain nimble in the coming years.
From its beginnings in 2014, OKEx has become one of the dominant exchanges outside of the United States, serving 20 million customers and consistently listing among the top crypto exchanges by trading volume.
OKB is the native token of the exchange and is issued by the OK Blockchain Foundation, adopted by OKEx as its global utility token. OKB holders can enjoy several benefits from discounted fees and voting rights to rewards and giveaways.
Company Leadership
The OKEx team is headed by CEO Jay Hao, with the support of CSO Alysa Xu, and Director of Financial Markets Lennix Lai. Hao is a tech veteran and seasoned industry leader with a background in engineering. Before joining OKEx, he focused on blockchain-driven applications for live video streaming and mobile gaming. Before tapping into the blockchain space, he garnered more than 20 years of experience in the semiconductor industry.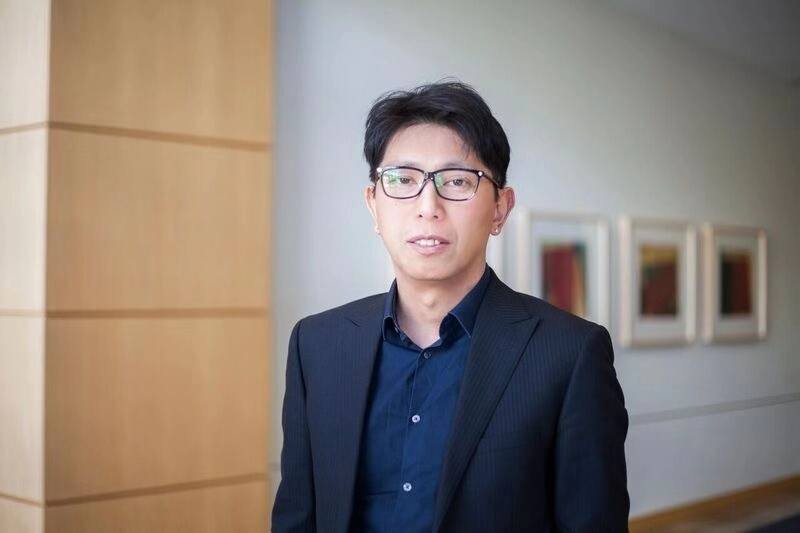 According to recent data by Skew, the Malta-based exchange ranked second in the BTC futures market by open interest in April, just behind BitMEX as the top BTC futures market.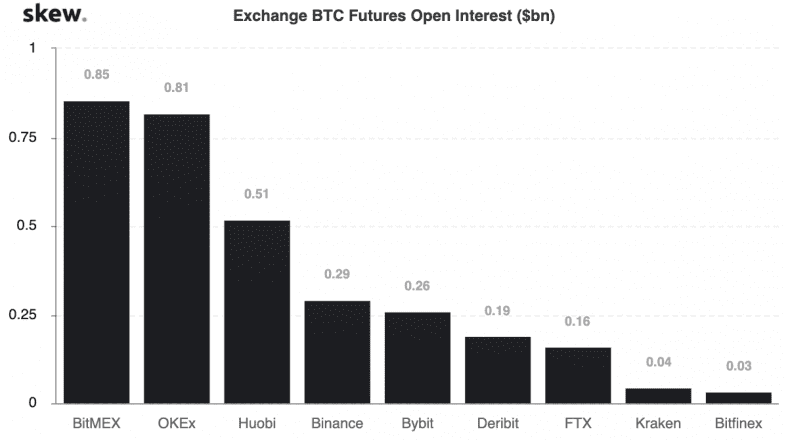 Product Diversity and Continued Innovation
OKEx supports a wide range of trading tools, including spot trading, margin trading, futures, perpetual swap, and options. The exchange has also diversified to provide many other services to a variety of users from the OKEx mining pool, to its wallet, the OKEx Cloud, and its earn and loan features that offer staking and savings services for users to make the most of their spare coins and earn interest while they hold.
These value-added services come under the EARN initiative, a brand-new service that allows users to find crypto-related financial offerings in a single place.
The company regularly reports daily volumes of over $1.5 billion in BTC futures alone. In addition to the data from Skew, CryptoCompare, a digital asset data research institute, found that OKEx topped the derivatives market rankings in March with $161 billion in monthly trading volume. OKEx, at the time of publication, ranks first in the list of exchanges by trading volume in BTC futures, even above BitMEX, according to data from Skew.
Success Is Not Always a Straightforward
It hasn't all been rosy for the leading exchange with big ambitions. Critics widely derided OKEx for its involvement in wash trading in March 2019. Lai acknowledged the accusations with Crypto Briefing at the time, but he pointed out that it was "market-driven behavior."
"Based on the unique fee structure used by the exchange, many OKEx clients are trying to "trade smart" by gaming that fee structure," said Lai. "I would say there is a lot of suspicious trade activity on OKEx and we're working on a lot of measures to prevent that stuff."
OKEx became one of the 12 first alliance partners of DATA (Data Accountability & Transparency Alliance) initiated by CoinMarketCap to create a "self-regulated organization" aimed at standardizing exchange practices and policies, similar to the World Federation of Stock Exchanges (FINRA) in the United States, and the World Economic Forum.
OKChain, OK Cloud, and OKEx Jumpstart
In Feb 2020, OKEx launched a testnet for its own commercial public chain, OKChain, and OKEx DEX, the first dApp based on it. While a brand-new token OKT powers the chain, this new proprietary blockchain will also migrate OKB (currently an ERC-20 token) from Ethereum to its native chain when the mainnet is live.
OKEx also funds and incubates blockchain-based startups and developing projects through its OKEx Cloud and OKEx Jumpstart programs. OKEx Jumpstart is a token sale platform that helps quality blockchain projects go public and get listed in a world-class liquid market while helping fuel the growth of the blockchain ecosystem.
OKEx Cloud, on the other hand, is a digital asset exchange cooperation program that allows its partners to use OKEx's technical strength and brand reputation to quickly build their own leading exchanges without worrying about the underlying technology.
In the OK Cloud program, OKEx provides partners with advanced features such as order matching systems, secure wallets, and also shares liquidity and market depth with other OKEx Cloud exchanges.
OKB Token Cryptocurrency Summary
Let's take a look at OKEx's native utility token, OKB, and examine its features, supply, and performance in the cryptocurrency market as the company continues expanding its vast pool of trading partners.
There was an initial total supply of 1 billion OKB with 300,000,000 on the market. The further unissued 700,000,000 was burned, as per OKEX's announcement. In tandem with the overall performance of the crypto market and the global economy, the token also experienced a price drop and is currently trading at $5.12 at the time of publication.
OKB is an ERC-20 token currently, and a token swap is planned for the end of 2020. It is a utility token, much like Binance Coin (BNB). However, OKB is issued by the OK Blockchain Foundation and adopted by OKEx.
As of May 2019, OKEx has implemented an OKB "Buy-Back & Burn" scheme for the circulating 300 million tokens with 30% of trading fee income from the spot market allocated to buy-back OKB from the secondary market, sending them to a black hole address for burning. So far, there have been seven rounds of Buy-Back & Burn, and a total of 20.671 million OKB, equivalent to $107 million, has been burned.
OKB has developed 52 application scenarios internally and externally, covering payments, market data, wallet, lending and wealth management, cybersecurity, travel, lifestyle, and entertainment applications, which allow holders to purchase products or services with OKB.
Around $100 million worth of OKB is traded on a daily basis. Major trading pairs include USDT, BTC, and ETH. While the vast majority of OKB is traded on OKEx, it is also available on more than 40 other major peer-to-peer, spot, and decentralized exchanges, including BKEx, Coinall, DragonEX, and BitMax, covering 141 countries and regions around the world.
OKEx has its own wallet for storing OKB. However, OKB can also be stored in any ERC20-compatible cryptocurrency wallet until it moves onto its own chain, including MyEtherWallet, Trust Wallet, and hardware wallets from Ledger, Trezor, and Archos.
Why Two Exchanges?
There's a lot of confusion surrounding the differences between OKCoin and OKEx. OKEx has operated as a separate entity from OKCoin since 2017 and has moved its headquarters to Malta. Initially, the two exchanges shared some of the same leadership but they are now distinct entities run by separate stakeholders.
OKCoin is a fiat/crypto exchange that supports legacy bank accounts and financial payment tools. This is the consumer bridge to cryptocurrency so that you can think of OKCoin as more akin to a fiat-on ramp platform.
OKEx is more like Wall Street markets, with futures and spot trades occurring between strictly digital assets. It's a market that supports everyone from day traders to newcomers and long-term hodlers looking to buy coins and hold them with the expectation of returns down the road. There's a lot more risk involved in these types of trades, as OKEx discovered in late 2018 when a long position on Bitcoin futures cost the rest of the community more than $400 million.
Let's OKExchange Numbers
Besides being accessible in your country, one of the critical factors for users of a cryptocurrency exchange is the cost. OKEx uses a volume-based maker/taker fee structure. This means that as you trade more within a 30-day period, your level rises, and you get discounted fees.
Holding more OKB can also result in a reduction in trading fees. OKEx has over 170 tokens listed so far, with more than 550 available crypto trading pairs. The introduction of its commercial public blockchain and decentralized applications will be a substantial addition to the many services it already offers:
OKEx Pool – This allows miners to join mining pools to mine SHA256, Ethash, Scrypt, X11, and Blake256 PoW coins like BTC, ETH, LTC, DASH, and DCR. Miners can enjoy stable yield through OKEx Pool staking service available for PoS and PoS-variant coins like DAI, VSYS, CRO, ONT, EOS, IOST, ATOM, YOU, and XTZ.
OKEx Cloud – The Cloud enables blockchain-based startups to build their own turnkey cryptocurrency exchange hosted on OKEx's network, sharing the profits.
OKEx Futures – Allows traders to hedge or profit from long or short positions with Coin-Margined or USDT- Margined weekly, bi-weekly, quarterly, and bi-quarterly futures contracts futures.
OKEx Perpetual Swap – Easier to trade with no delivery and expiry dates, swaps are available with 1-100x leverage.
OKEx Options – Traders can enjoy unlimited profits with limited risks, options discovery, and a calculator that simplify users' access to options trading.
Saving – By opening a savings account, users can get a good return on their tokens while also enjoying the highest level of flexibility.
Term Deposit – Users' tokens are invested and locked for an agreed rate of interest over a fixed amount of time.
EARN – A one-stop-shop that allows users to access all the financial products OKEx has to offer, including Staking and Savings, which enable users to earn interest income.
C2C Loan– Offers a loaning service between users to meet their various borrowing and investment demands.
Summary
OKEx is continually innovating and building, so expect more services to be added over time as the company grows. While it is not currently available in the United States, OKEx is still one of the largest cryptocurrency exchanges in the world. It manages a high amount of volume, and the team has aggressive expansion plans to ensure its profitability for the foreseeable future. As long as the exchange continues to be secure and transparent for its users, the following key features will ensure its sustainability:
With all these pieces in place, OKEx has become a formidable presence in the cryptocurrency space. Committed to remaining compliant with global financial policies and regulation, both the exchange and crypto, in general, are set to remain valuable for generations to come.
Disclosure: OKCoin is a sponsor of Crypto Briefing.