Who Is Greg, Dogecoin's Latest "Fake" CEO?
The Dogecoin community has spawned a new meme by promoting Greg to a non-existent role.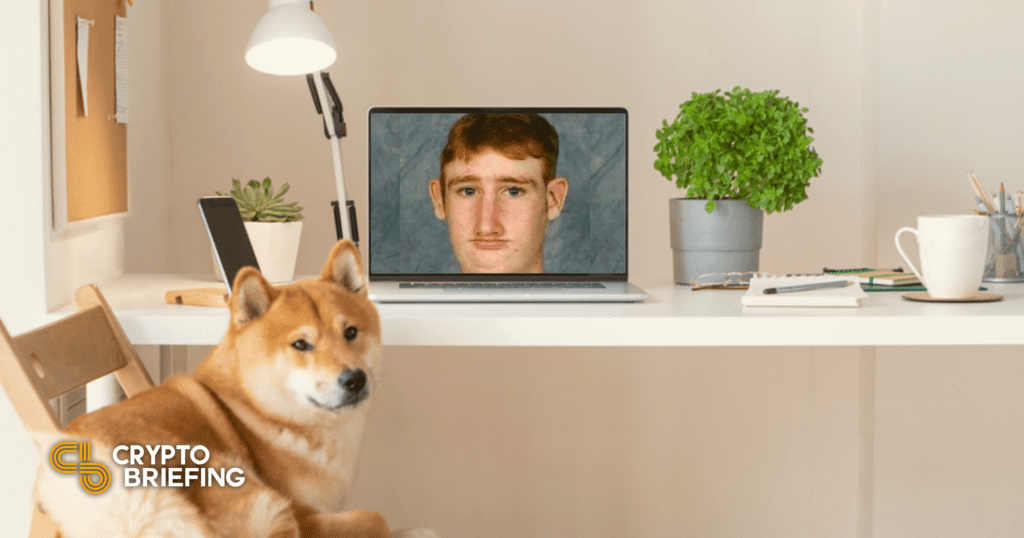 Key Takeaways
Dogecoin co-creator Billy Markus was erroneously called Dogecoin's CEO this week in a news article from Tech Times.
Markus took advantage of the mistake to pass off the non-existent role to Greg, one of Dogecoin's top meme accounts.
Dogecoin spawned a similar meme in 2019, when Elon Musk of Tesla called himself the former CEO of Dogecoin.
Dogecoin has spawned a new meme. Following confusion over the fact that it does not have a CEO, the crypto community jokingly assigned that role to one of its top meme accounts, Greg.
Billy Markus Says He Is Not Dogecoin CEO
On May 31, Dogecoin co-creator Billy Markus noticed an article erroneously stating that he was the CEO of Dogecoin.
There's some new press article saying I'm CEO of Dogecoin, which is amusing as with 12 seconds of research they could figure out that Dogecoin isn't a company and I am not with the project. But anyway.

I'm announcing my resignation as fake CEO. @greg16676935420 is my successor.

— Shibetoshi Nakamoto (@BillyM2k) May 31, 2021
Markus was likely referring to an article from Tech Times published on the same day. Not only is Markus not the CEO of Dogecoin, he has not been involved in the project since 2015 and he holds no Dogecoin apart from small tips that he has received.
Despite his departure from the project, Markus continues to comment on Dogecoin. That gave him the opportunity to pass his fame off to Greg, a meme creator active in the Dogecoin community.
Greg Runs With the Joke
The owner of the Greg account played along with the joke by taking credit for Dogecoin's price performance that day.
For my first day in office as the official Fake Dogecoin CEO as given by @BillyM2k I have called for a 10% increase for the hodlers of le dogecoin. I hope everyone enjoys 🐕🚀 pic.twitter.com/CtU9Rp3VVB

— greg (@greg16676935420) June 1, 2021
Of course, Dogecoin's price cannot be directly influenced in this way. Greg merely commented on the price increase after the fact.
Greg also mentioned Coinbase's upcoming plans to list DOGE on its exchange. He stated: "I've been on the phone with Coinbase all day and finally convinced them to do this." In reality, the crypto community has pressured Coinbase to list Dogecoin for several years, and Coinbase announced plans to do so in mid-May.
The extra publicity has caused Greg's followers to increase significantly. In late May, he had just 50,000 followers on Twitter. Today, he has over 70,000 followers. Meanwhile, Reddit's /r/Dogecoin community has created over 150 posts about Greg.
Elon Musk Is Dogecoin's "Other" CEO
Greg is not the only one to take on the non-existent role of Dogecoin CEO. In 2019, Elon Musk jokingly called himself the former CEO of Dogecoin. Musk continued to engage with the Dogecoin community and is now contributing to the project.
Markus made reference to Musk's involvement in Dogecoin, stating that Musk "will be given the role of Chief Meme Overlord." That title is a reference to Musk dubbing himself "Technoking of Tesla" in March.
Dogecoin has been criticized due to the fact that much of its recent publicity has come from Elon Musk and other celebrity endorsements. Today's news may reassure the crypto community that Dogecoin can still coordinate a grassroots meme campaign.
Disclaimer: At the time of writing this author held less than $75 of Bitcoin, Ethereum, and altcoins.