Dogecoin Soars 31.7% as Elon Musk Hints at "Efficiency" Improvements
Elon Musk tweeted that he was working with Dogecoin's developers "to improve system transaction efficiency" last night. Not long after, the meme currency started rallying.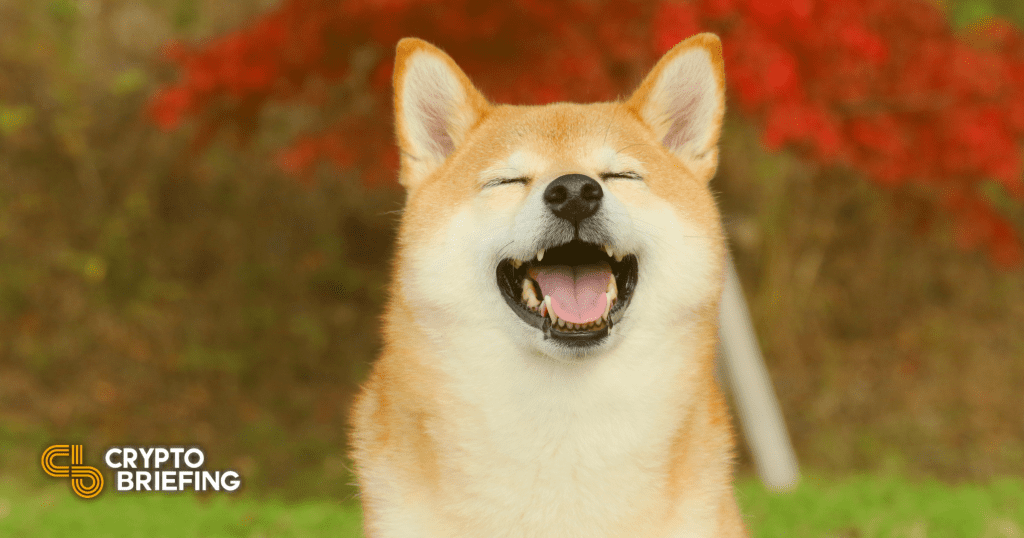 Dogecoin takes an upward jolt as Elon Musk draws attention to the currency yet again.
Dogecoin Jumps on Musk Tweet
Dogecoin jumped last night after Elon Musk posted a tweet mentioning the currency. It's up 31.7% in the last 24 hours.
"Working with Doge devs to improve system transaction efficiency," the Tesla and SpaceX founder wrote. "Potentially promising."
Working with Doge devs to improve system transaction efficiency. Potentially promising.

— Elon Musk (@elonmusk) May 13, 2021
Within minutes of Musk posting the tweet, Dogecoin had jolted upwards. Its price has rallied from about $0.43 to $0.53.
The Musk tweet follows Tesla's Bitcoin U-turn earlier this week. On Wednesday, he posted a message confirming that Tesla would no longer accept Bitcoin payments. The company is still holding its Bitcoin and awaiting "sustainable energy" solutions for mining, Musk wrote. He later clarified that he believes in crypto's future, but has concerns about its reliance on fossil fuels like coal.
After months of evangelizing Dogecoin, it's not clear what Musk's intentions are for the currency. The day before he shared his change of heart on Bitcoin, he posted a Twitter poll asking his followers if Tesla should accept Dogecoin payments. "Fate loves irony," he's previously said in relation to the asset's price rise.
Dogecoin has experienced extreme volatility in recent weeks, topping out at $0.73 in the lead-up to Musk's Saturday Night Live appearance. It tumbled after Musk described the coin as a "hustle" on the broadcast.
Meanwhile, Coinbase is also making moves to adopt the Shiba Inu-themed currency. On the company's Thursday earnings call, Brian Armstrong confirmed that Dogecoin would go live on the exchange in the coming weeks.