Wirex Steps Closer To Launching Japanese Crypto Exchange
The payment platform may have to limit the number of digital assets it supports.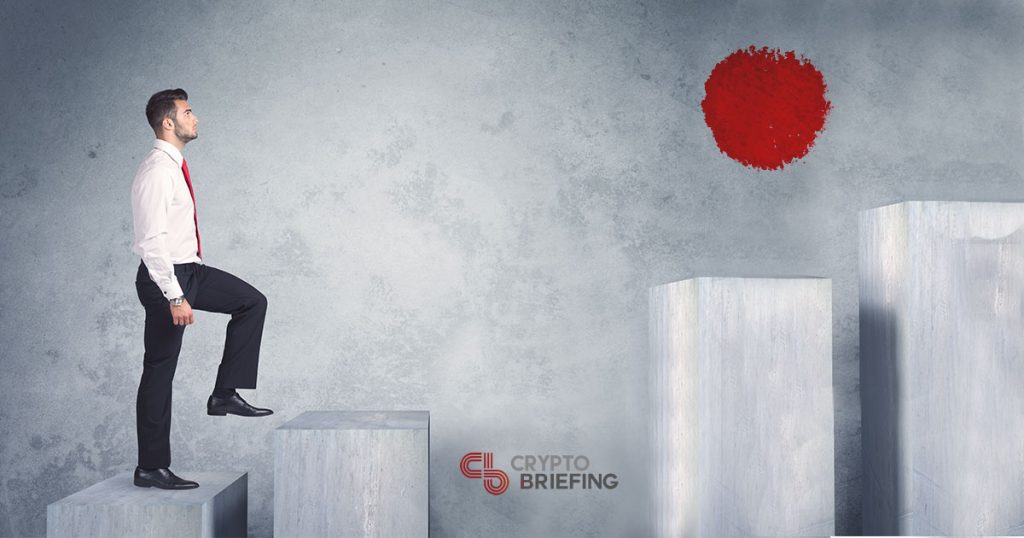 Japan's industry association for cryptocurrencies has approved a license application from Wirex, making it one of the few virtual payments platforms to receive preliminary authorization to operate in the country.
The Japan Virtual Currency Exchange Association (JVCEA) today welcomed Wirex Japan as type II member. While membership does not confer any additional business privileges, it is the first step towards receiving a full exchange license.
"It takes ages to complete this stage only, and some companies who have this stage have even been bought by other companies just because of the stage," a Wirex spokesperson told Crypto Briefing.
Wirex Japan is a wholly-owned subsidiary of Wirex, which is also registered with the UK's Financial Conduct Authority (FCA). In February, the company beta-launched the world's first-ever fully-regulated crypto business accounts and a string of new stablecoins on the Stellar (XLM) network in April.
Wirex Japan is now listed on the JVCEA website as an official member. The next step is to register with the country's Financial Services Agency (FSA) to become a recognized Crypto Asset Exchange Provider, which will allow the company to operate a full trading platform.
Becoming a fully registered exchange in Japan is not easy. Applicants have to undergo rigorous compliance evaluation of KYC, AML and security, which can take up to twenty-four months. Although the FSA has received more than 150 applications, it has only approved nineteen so far.
Sixteen were approved in 2017, including Huobi Japan and SBI Holdings' own exchange service. But the number of successful registrants has dropped dramatically. None were successful in 2018, and only three have been approved this year, including CoinCheck – subject to the largest exchange hack in history.
Even some of the largest exchanges have been defeated by the Japanese regulators. Binance was forced to move its operations out of the country last March after the FSA publicly warned it against operating without a license.
"Japan is very rigorous and diligent in its processes before it allows a crypto company to operate in their country," explained Matin Lamming, Wirex CMO. "There will be some differences in the full extension of the product and services in Japan due to regulation."
One of these restrictions may limit the number of available cryptocurrencies. Wirex declined to comment any further on what digital assets may not be available to Japanese users.
In May this year, Japan passed new legislation which tightened regulation and introduced additional restrictions on crypto derivatives and leverage options. The Government also offered to take the lead on effective crypto regulation at the G20 – an association of twenty of the world's largest economies.
The FSA can rescind licenses at any time and order exchanges to change or improve their behavior. License holders also have to comply with the new FATF standards, which came into force at the end of June and require cryptocurrency businesses to share data about their customers.