XRP Added To Coinbase Custody: But Is Ripple Logo A Subtle Message?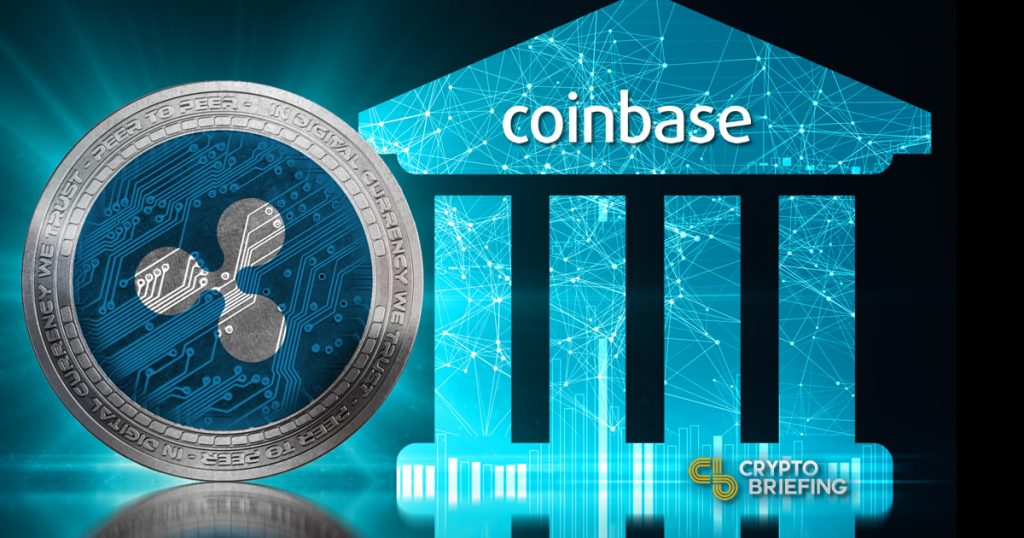 XRP is now a supported asset on Coinbase Custody, suggesting institutions are placing more faith in the asset. Coinbase Custody lists XRP as one of the nine supported assets for its service. Although the exchange has not revealed when exactly it added the remittance and settlement token, it came to the sector's attention in the early hours of the morning.
XRP is one of two assets – the other being OmiseGO (OMG) – supported by the custody solution, but which cannot currently be traded on the exchange. Coinbase Custody also opted to use the Ripple logo, rather than that of XRP. Whether this has any significance is debatable, but the ongoing PR campaign to distance the XRP token from Ripple Labs is apparently not finding traction at Coinbase.
There has so far been no official word from Coinbase Custody on the support for XRP; its social media pages are relatively inactive. In a blog post, published in early August, the service said it was currently exploring adding over 30 new assets to its solution. As well as XRP, other coins featured including EOS, Dash and NEO. Interestingly, Coinbase Custody opted to use the actual XRP logo in that blog post: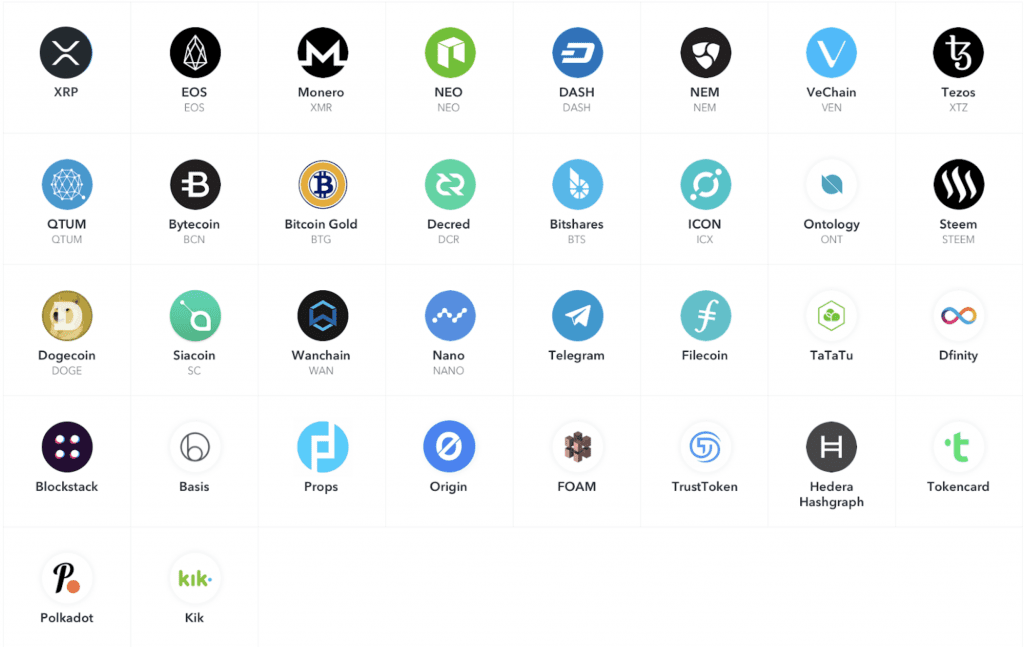 Coinbase Custody is an institutional-level service that provides safe storage for virtual currencies. Its first deposit was accepted in the summer, and the service uses a mix of cold-wallet storage, as well as broker dealerships and reporting services. Deposits are fully-insured against theft.
---
XRP Coinbase Custody
Speculation has already begun on what the addition of XRP means for the asset. The other supported assets are all widely tradeable on the company's fiat-to-crypto exchange.
Some have suggested that today's move shows Coinbase responding to increasing institutional appetite for assets, other than bitcoin (BTC) or Ether (ETH). Nelson Ryan, Head of Asia-Pacific at The Reserve, an investment bank, said it showed a tentative first step towards an expanded interest in XRP.
"The fact that Coinbase is offering to custody the asset for institutional investors before offering it on their retail platform says a lot about the real potential risks they still see that XRP may be deemed a security," Ryan said. "At this stage it only shows a demand for a wider suite of products and assets for investment and speculation."
The problem is XRP's legal status is still to be decided. The asset's creator, fintech provider Ripple Labs, has been accused by some critics in America of offering the token as an unregistered security during the token sale in 2014. If Federal courts rule against Ripple, XRP could lose much of its practicality as a settlement tool.
Legal ambiguity does not become a cryptocurrency. Coinbase is taking no chances. One lawyer specializing in virtual currencies highlighted to Crypto Briefing that the exchange's reputation as the "cautious of cautious exchanges" meant it was unlikely to take pre-empt the court's decision.
A custody solution can be used to store anything – currencies or securities – so regardless of the final ruling, Coinbase would be able to legitimately store XRP for its clients.
---
Making a Ripple; not a wave
Coinbase holds sway over the sector. Based in San Francisco, it is one of the most popular cryptocurrency exchanges in the world. At the last count, more than $150bn had been traded through its servers since it began operation in 2012. Coins listed on Coinbase have the habit of jumping up in value. Basic Attention Token (BAT) saw more than $50m added its market cap when it was listed at the beginning of November.
The market plunged in value yesterday. More than $20bn has been wiped off in the past 24 hours. This publication has suggested this is a response to the Bitcoin Cash (BCH) fork, which takes place later on today.
At press time, XRP had begun to level out. Being added to Coinbase's custody solution shows the exchange values the asset. That said, the associated costs place this service well above the reaches of all but the wealthiest retail investor. More importantly, Coinbase's custody and exchange operate as separate entities This may be a tentative move towards XRP, but the present legal uncertainty makes it an unlikely asset to list.
There will be a ripple of excitement amongst XRP holders today. But that will be about it.
The author is invested in BTC and ETH, which are mentioned in this article.