10 Cryptocurrency Gifts for the Bitcoin Fanatic in Your Life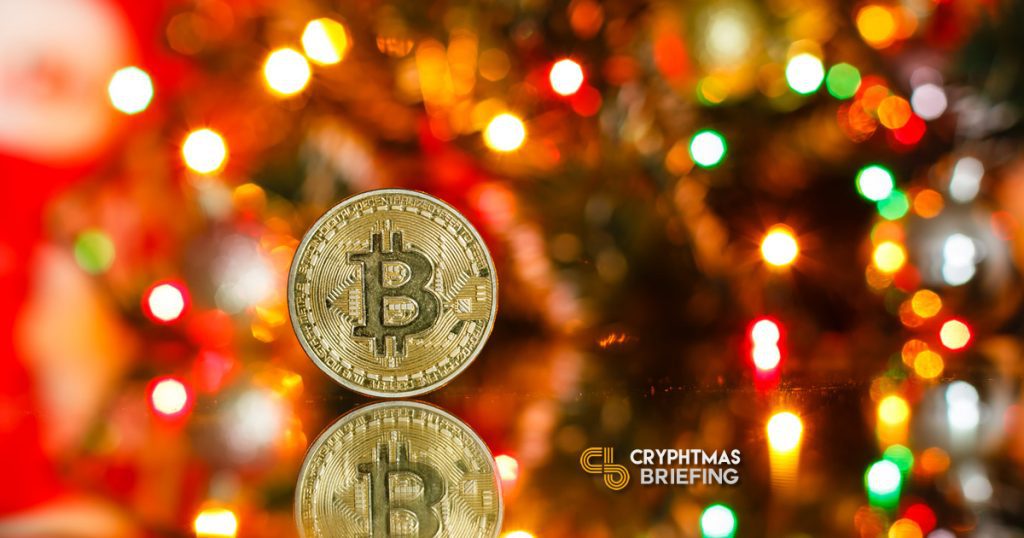 Everyone's rushing to put out holiday gift guides, and Crypto Briefing is no exception. Market stabilization from holiday 2017's alleged price manipulation has cryptocurrency investors stressing, but the industry is growing, no matter what the charts may tell you.
With the holiday season in full swing, we want to highlight an array of crypto-related products you can purchase for your loved ones who still believe in Hodl Claus.
---
Altcoins
Bitcoin is the most popular, but there are approximately 2000 cryptocurrencies tracked by Crypto Compare in December 2018. Many have a low barrier to entry, and we have a ton of coin guides and digital asset reviews to familiarize yourself with them.
A new altcoin crypto investment could be just the thing to cheer up a spurned investor. Exchanges like Binance make it easy to find and buy altcoins.

---
Crypto Collectibles
Thanks to Ethereum's non-fungible ERC-721 token standard, crypto collectible games like Crypto Kitties and CryptoPunks are among the most popular dApps running on the blockchain. Let's not forget the $1 million Forever Rose.
These collectibles can be bought and sold on Listia, a popular online collectibles marketplace. You can also find comics, cards, and other physical collectibles here.
---
Hardware Wallet
Cryptocurrency theft can be a problem, and the safest options for storage (depending on your personal needs) are arguably either hardware or paper wallets. Hardware wallets, like those made by Ledger and Trezor, provide a balance of security and usability, making it easier to retrieve air drops and perform trades in a pinch.
Both are available at major retailers like Best Buy and Amazon. With both companies expected to be present at CES International 2019, we're likely to see some big announcements for the next year.
---
Plot of Decentraland LAND
Decentraland LAND plots were initially sold in December 2017 for an average price of 3,651 MANA. On the secondary market, they're going for 10,000-2,000,000 MANA. The second LAND auction starts December 10, 2018 and will accept MANA, MKR, DAI, and BNB for payments.
This auction will include the remaining 9,331 LAND plots in Decentraland's Genesis City. The dutch auction format starts at approximately 5,000 MANA and gradually goes down until all parcels are sold.
---
Cryptocurrency Socks
My birthday was on Thanksgiving this year. A friend surprised me with a package of cryptocurrency socks from Sock Genius. She only recognized Bitcoin, assuming Ethereum was The Sims, Monero was Pokemon, and the rest were video game-related.
It's a great gift and the best segue you're going to get into the next item.

---
WoW Tokens
While not a traditional blockchain-based cryptocurrency, Blizzard's World of Warcraft-inspired WoW Token is a digital currency. For $20, you get a token that can be traded on the in-game auction house. It's used to fund in-game purchases or add $15 to a Blizzard balance, which can then be applied to other Blizzard games, like Overwatch and Hearthstone.
WoW Tokens are a great entry-level into cryptocurrency investments, stablecoins, and digital economies. Research from the Worldwide Asset eXchange found 68 percent of gamers want to own the digital assets they purchase, and WoW Tokens are a step in that direction.

---
ASIC Mining Rig
Mining Bitcoin and most other cryptocurrencies is impossible without a dedicated ASIC mining rig. Bitmain, Halong, Pangolin, and Canaan all make ASIC miners designed to crack the most popular crypto mining algorithms on the market.
Receiving one of these machines as a gift is certain to reinvigorate the love of crypto mining over the holidays.

---
Physical Bitcoin
Cryptocurrencies only exist in the digital world, so even if you're a Bitcoin billionaire, it's still just numbers on a screen. Make the digital world real with physical Bitcoin and Ethereum coins available on Etsy.
Each coin is either 24k gold- or 0.999 silver-plated (your choice) and includes a display stand for a gorgeous way of showing off your love for all things crypto.

---
New Graphics Card
If an ASIC miner is too expensive, a new graphics card from AMD or Nvidia will do the trick. Graphics cards hold the GPU, which is where many cryptocurrency algorithms are hashed.
Not only will a new graphics card upgrade your crypto mining power, but you can play games on it too.

---
Lambo
Of course, if you're a cryptocurrency investor who made out this year, there's no better way to show some love than by gifting a Lamborghini to your friends and family.
I could use one too, if you're in a giving mood.

There are no affiliate links contained within this article. Crypto Briefing and the author do not receive any commissions should you choose to click on any links and purchase anything. The author is not currently invested in any coins, tokens, or assets mentioned in this article.