Why 2019 Could Be A Stellar Year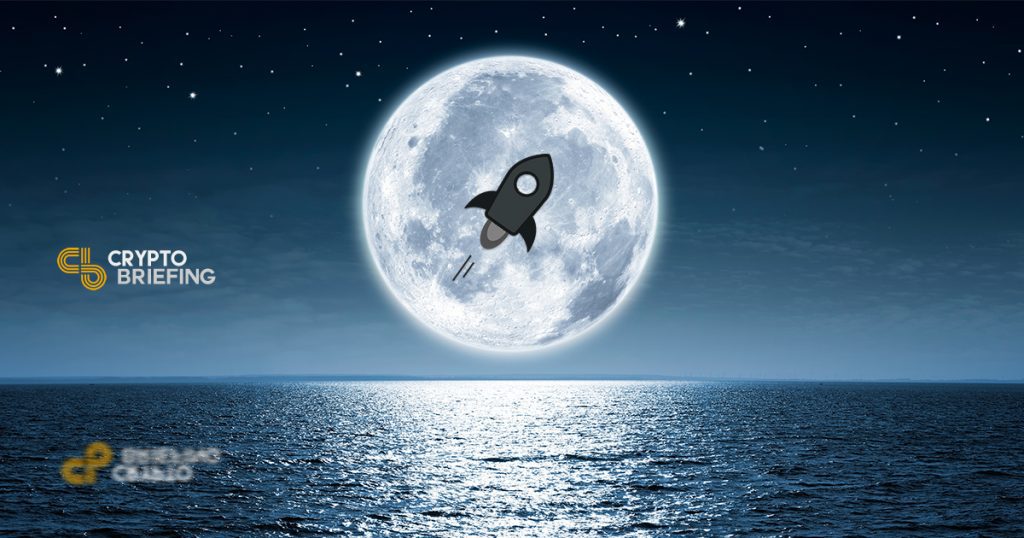 Most cryptocurrencies are shooting for the moon, but Stellar developers are aiming for the stars. As other projects struggle on life-support, a Cameroon-based development team has bolstered crypto asset swaps, making the sky the limit for orders. It's a fitting close to a year that has already seen several successful Stellar launches, while competitors burned up in the atmosphere.
The end of 2018 couldn't come too soon, but the Stellar blockchain is one of those projects that has been building in the storm. Stellar is currently neck-and-neck with EOS for the No. 5 spot among the largest cryptocurrencies based on market cap, at $2.19 billion and $2.31 billion, respectively.
One of Stellar's main functions is to settle financial transactions in a peer-to-peer way, and its decentralized decentralized approach to 'banking the unbanked' has become Ripple's antithesis. Stellar already operates a fast, low-fee DEX, putting it far ahead of most crypto exchanges.
And the community is hoping Stellar will become a blockchain known for security token offerings (STOs), which are already coming to the fore now that ICOs have lost their luster. Smartlands, a platform for issuing real estate security tokens, is built on Stellar, and other Security tokens are on their way.
---
Stellar Helps Put Crypto On The Map
It's been quite a year for Stellar, after putting cryptocurrencies on the map and inking a partnership with IBM. Big Blue chose to integrate the open-source Stellar protocol with World Wire, its blockchain-fueled platform for completing near real-time cross-border payments.
This partnership pits both IBM and Stellar against not only traditional networks but also with another cross-border payment platform you may have heard of. If XLM becomes a bridge currency similar to how Ripple's products use XRP, that would lift the profile of Stellar Lumens even further.
Other highlights from 2018 include the $125 million XLM airdrop that the Stellar Development Foundation, along with Blockchain, distributed to wallet users. Stellar was reportedly Blockchain's maiden airdrop partner since crafting an airdrop policy earlier this year. The move drew some criticism but not from the millions of Blockchain wallet holders who qualified for the free XLM.
---
Stellar to….. Mars?
Similar to NASA and the robotic rover that it sent to Mars, crypto is treading new ground. FinTech Cameroon, the company behind the Interstellar* wallet and exchange, has recently launched an upgrade to allow instant pairings for any assets. The upgrade to version 3.5, codenamed PathFinder in a nod to the NASA mission, is another step forward in bolstering liquidity on DEXs.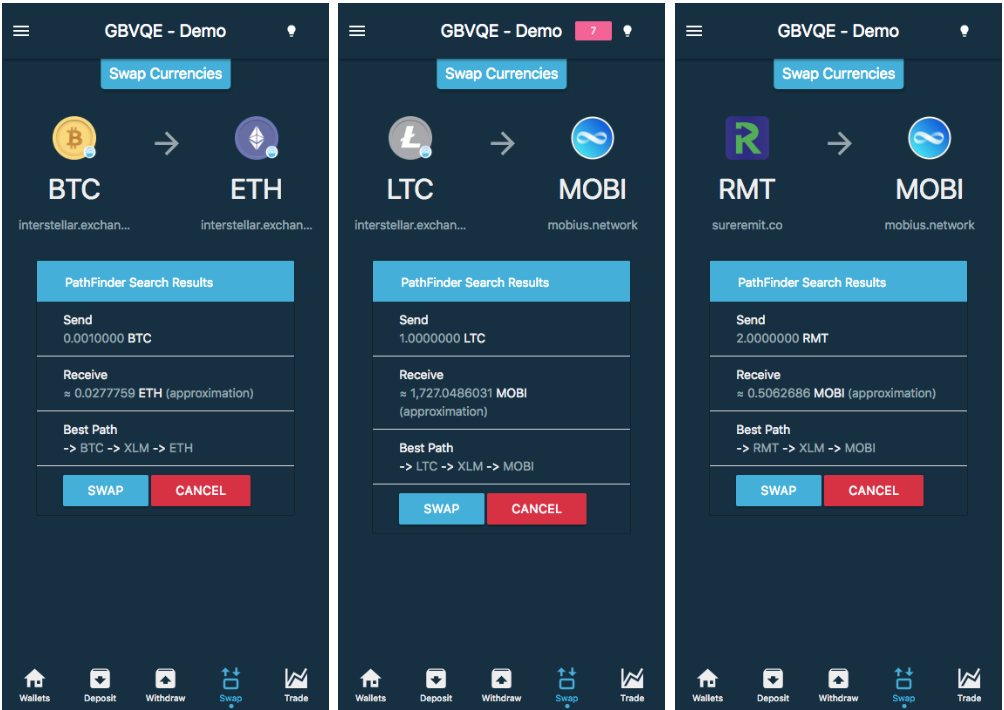 Traders can now swap between assets on the Stellar DEX, whether or not there's a market between those two assets. According to the announcement:
"We achieve this feat by FINDING the best PATH between any two assets and use only the best path to swap one crypto asset for another."
The upgrade was launched in response to "flaws" in the previous Interstellar version, which limited the type of crypto asset swaps that were handled. It didn't consider "liquidity and depth of the order book" and delays tied to a multi-sig feature interfered with the user experience. PathFinder is designed to fix these problems "by finding the best path between any two crypto assets in real time."
Crypto Briefing recently reported on Totle, a tool that supports token-to-token swaps on DEXs, filling orders across multiple venues in a single transaction. Given the thin trading on most DEX's, any innovation to reduce friction could help accelerate decentralized trading.
Greater liquidity may be a small step for crypto, but it's a giant leap for decentralized exchanges.
*Not related to Inter/Stellar.
The author is invested in digital assets, but none mentioned in this article.