84% of Companies Experimenting With Blockchain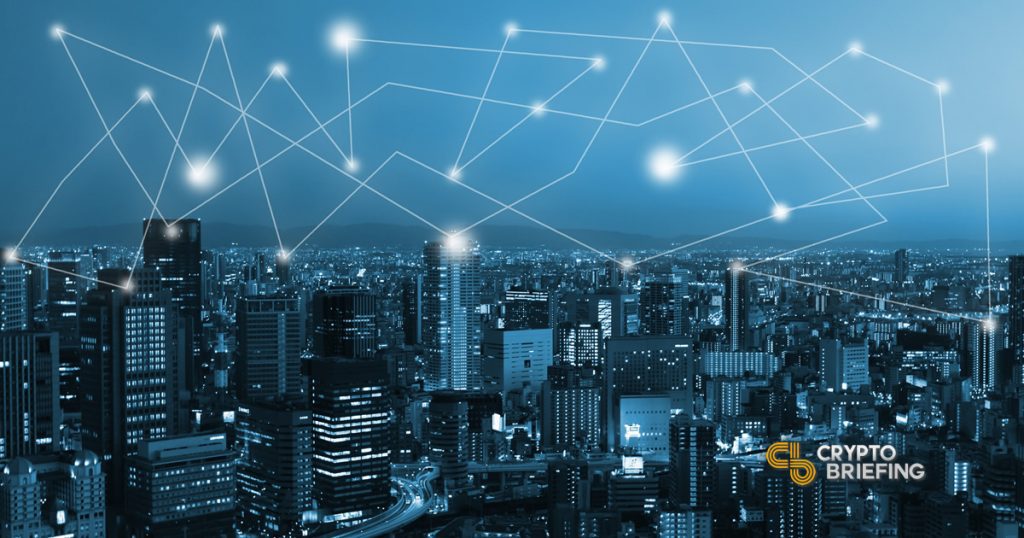 84% of companies are 'actively involved' in blockchain systems development, according to PwC's 2018 Global Blockchain Survey. Another study by Netscribes has predicted annual growth of 42.8% and $13.96 billion in annual revenues by 2022.
"Everyone is talking about blockchain, and no one wants to be left behind," said PwC.
Blockchain technology, along with AI, is one of the breakout technologies in recent times and we're now starting to see mass adoption. The blockchain's fortunes were intertwined with cryptocurrencies, but now the two are starting to separate and the blockchain could have a far more lasting impact than any one token.
The Benefits of Blockchain
Increased security, speed, automation through smart contracts and the tamper-proof nature of the distributed ledger means it offers a number of major benefits compared to other systems. That has attracted the financial, healthcare, legal, automotive, energy, media, retail and supply chain management industries.
They are just a few of the sectors waking up to the potential of the blockchain and the commercial potential is immense. Eventually, the combination of blockchain and Artificial Intelligence will change the world and could provide everything from the framework for self-driving cars in New York to basic banking services in sub-Saharan Africa.
As with all new technology, there's a long way to go between developing the systems and actually putting them into action. PwC highlights the trust issue that goes with such a major commitment as one of the major roadblocks facing the blockchain.
"In reality, companies confront trust issues at nearly every turn," PwC said. "As with any emerging technology, challenges and doubts exist around blockchain's reliability, speed, security and scalability."
The technology itself should sweep those doubts aside in the end. The blockchain is clean, simple and transparent. That's the point of a distributed ledger. So, these lingering trust issues won't hold the blockchain back.
Will Blockchain Play Nice With Legacy Systems?
Integration could be another matter, as major corporations will have to roll out this new technology in stages. There will be teething troubles and this will be a major adjustment, but the benefits inevitably outweigh the costs.
We are set for a second goldrush, but this won't be bitcoin billionaires or dorm room crypto miners. This will be the commercialization of the blockchain and it will take place in Fortune 500 boardrooms, banks and government buildings.
Nations Moving to the Blockchain
Estonia, Dubai and Australia have picked up the torch and are busy moving government records and bill payment systems to the blockchain. Dubai is keen to have the land registry on the tamper-proof blockchain, while Estonians can already vote on their smartphones.
Big business has been slow to catch on, but the momentum is building. Facebook recently revealed it was working on blockchain systems and may well reveal its own cryptocurrency before long, despite its recent denial that it was working with Stellar Lumen on its own token.
Not everybody shares PwC and Netscribes' enthusiasm for the blockchain. Another study by Cowen has suggested that these figures are optimistic and that it will take 5.9 years to achieve mass adoption of the blockchain.
Considering the coverage, the interest and the changing attitudes to the blockchain technology, the positive projections look more realistic.
The author is not currently invested in digital assets.