Bank of England Says CBDC Could Launch by 2030
However, a consultation and development phase must be completed first.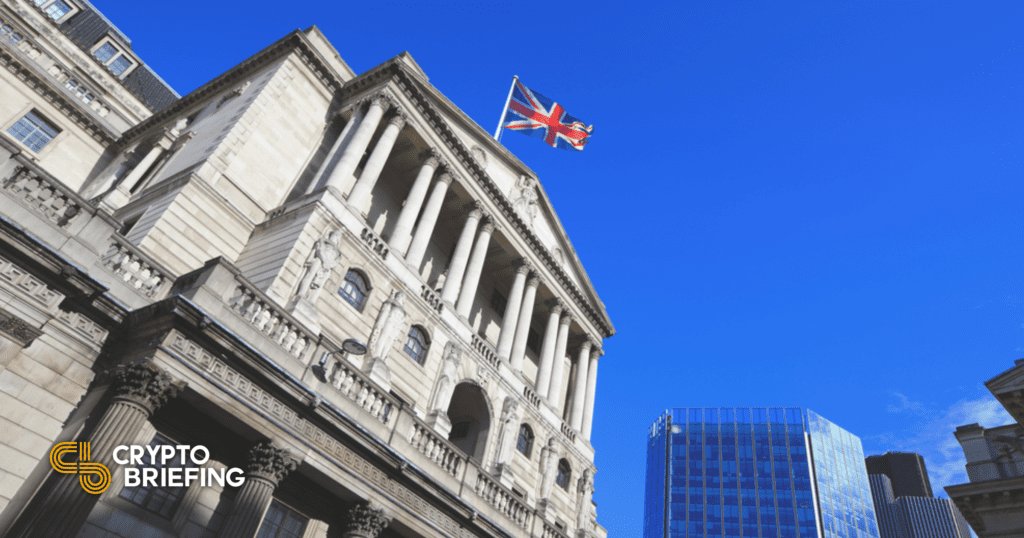 Key Takeaways
The Bank of England and HM Treasury have announced the next steps in exploring plans for a CBDC stablecoin.
This will involve a consultation in 2022, which will decide whether to begin a several-year-long development phase.
The development phase, if successful, could lead to the launch of a CBDC between 2025 and 2030.
The Bank of England and HM Treasury (HMT) have announced that they will continue to explore a CBDC or national stablecoin.
Consultation Will Begin In 2022
HMT and the Bank of England will launch a consultation in 2022 to assess the case for a U.K. central bank digital currency (CBDC).
Though the two entities have not yet made a final decision, this consultation will decide on whether a development process can begin in the future. This development phase would involve the creation of a technical specification and design testing.
That phase would also last several years. If it were successful, it would lead to the launch of a CBDC between 2025 and 2030.
The Bank of England writes that a CBDC would serve as "a new form of digital money," and that it would be used by individuals and businesses "for their everyday payments needs." It would not replace cash and bank deposits but would work alongside them.
The CBDC would be issued by the Bank of England itself. Presumably, it would be tied to the value of the British pound sterling, though this is not explicitly stated in the announcement itself.
Earlier this year, the Bank and HMT created a joint task force to explore the possibility of a CBDC, which led to today's news.
Other Countries Are Also Exploring CBDCs
England is one of several countries that are exploring the possibility of a CBDC. Most notably, China has made significant progress with its own CBDC, even adding support at many ATMs this year.
Other countries that are examining or launching CBDCs include the United States, Nigeria, Canada, Ghana, and others.
Approximately 89 countries are currently exploring the technology, according to the research center Atlantic Council.
Disclaimer: At the time of writing this author held less than $100 of Bitcoin, Ethereum, and altcoins.