Biden Will Sign Executive Order on Crypto This Week: Report
The executive order was previously expected in late February but was delayed.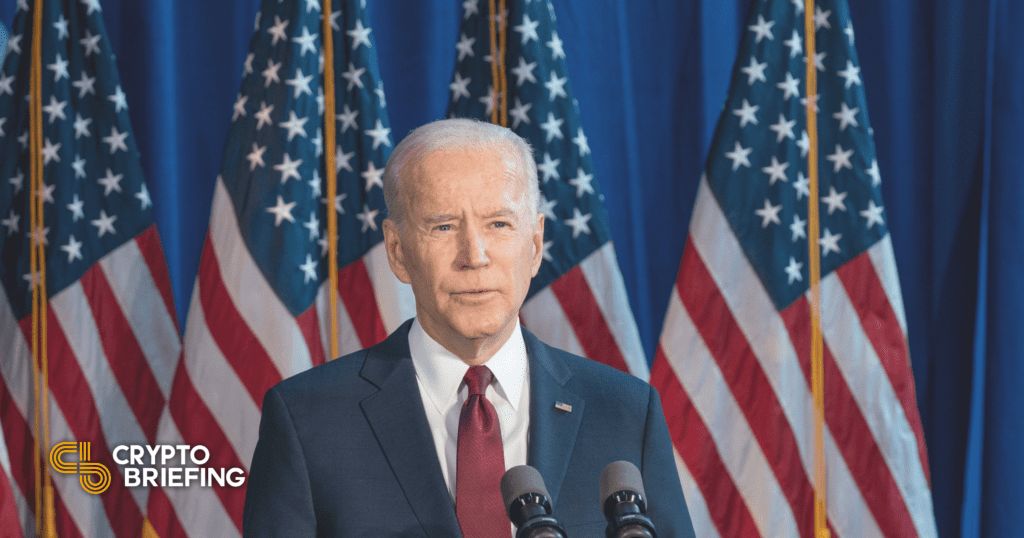 Key Takeaways
The Biden administration is reportedly planning to sign and release an executive order pertaining to cryptocurrencies by midweek.
The executive order would provide instructions to government agencies, who would report back in three to six months.
It was previously expected that this order would be signed around Feb. 18, but the matter was delayed.
U.S. President Joe Biden is preparing to sign an executive order on crypto strategy this week, according to Bloomberg.
Biden Executive Order Imminent
According to sources familiar with the matter, President Joe Biden will sign his long-anticipated executive order that will set the tone for holistic cryptocurrency regulation in the U.S. this week.
The order will instruct federal government agencies investigate topics related to cryptocurrency and form a holistic framework for a regulatory approach. Those topics include the possible regulatory changes, security impact, and economic impacts that might result from the adoption of cryptocurrency. The report will also require those agencies to report activities related to digital assets to the federal government.
Bloomberg notes that the U.S. government is under "pressure to play more of a coordinating role" as members of the cryptocurrency industry have complained about a lack of regulatory clarity. Several companies including Coinbase and FTX have put forward recommendations for regulatory reform.
Bloomberg obtained its information from inside sources; the White House itself has not released any official statements on the matter.
Order Has Been Delayed Once
Jennifer Epstein, a co-author of the Bloomberg report, noted on Twitter that the executive order has been delayed once already.
The order was first discussed in October 2021. Later, it was expected to be released in late February but was delayed due to a conflict between Biden and Janet Yellen, the Secretary of the Treasury. Yellen argued that the executive order was unnecessary given that government agencies were already working on regulatory efforts.
Despite these delays, Epstein believes that the report will indeed be released imminently. "There have been lots of fits and starts on the crypto EO but this week's timeline is real," she said.
Kayla Tausche of CNBC also confirmed the news, stating that the Biden administration will release the order by mid-week. She also said the order will "coordinate policy-making for digital assets" between agencies, who will report back over three to six months.
Others Have Called for Regulatory Change
Various government figures have independently commented on the state of crypto regulations. Senate Finance Committee Chairman Ron Wyden said this week that he opposed harsh crypto regulations.
Meanwhile, Senator Elizabeth Warren and Senate Banking Committee Chairman Sherrod Brown have expressed concerns that cryptocurrency could be used to evade Russian sanctions and questioned whether current regulations can prevent that problem.
SEC chair Gary Gensler, Treasury secretary Janet Yellen, senator Cynthia Lummis, and senator Wendy Rogers, have also commented on regulatory matters over the past several months.
Disclosure: At the time of writing, the author of this piece owned BTC, ETH, and other cryptocurrencies.