Binance Cuts Profit Forecasts To Measly $500M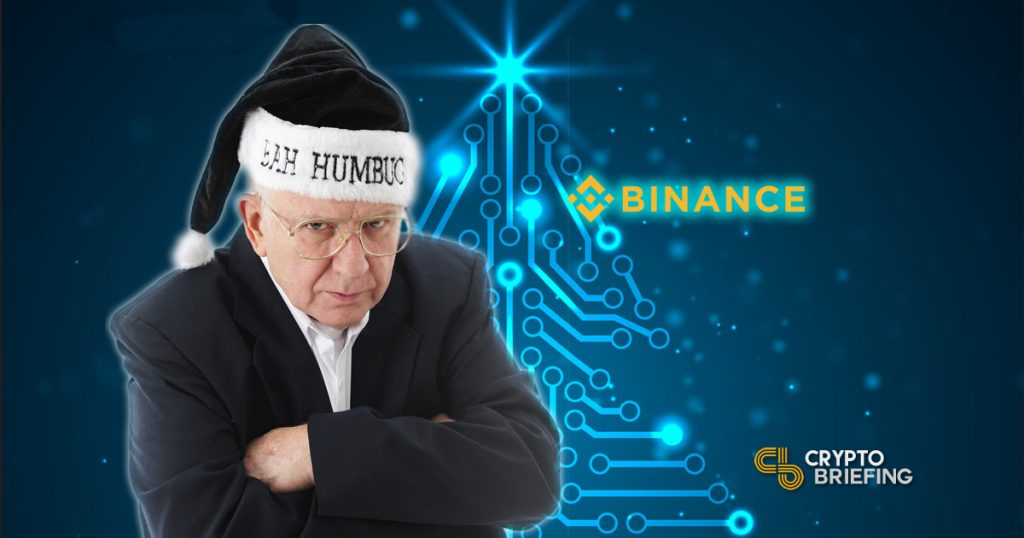 Cryptocurrency trading platform Binance, the most popular exchange by daily volume, expects to make a $500M profit this year, down from the possible $1bn prediction made during the summer. The exchange, which today unveiled its new sub-account feature for institutional users, is still confident in the long-term viability of the retail market. It expects demand to keep growing.
A spokesperson told Crypto Briefing that Binance's financial situation was secure and that the exchange expected to make half a billion dollars in profit for 2018. A fifth – roughly $100M – will go towards buying back Binance Coin (BNB) from investors and subsequently burning them.
"We are still on track to bring in $500 million in profit this year," they said. "We are quite transparent about our financials each quarter and will have our 6th BNB Burn coming up next month, where we will spend 20% of our profits to buy back [and destroy] BNB."
Although Binance – not even 18-months old – will still firmly be in the black, today's revelations mark a sharp drop in profit expectations. Founder Changpeng Zhao ('CZ') told Bloomberg in early July that they could potentially net as much as $1bn. At the time, the exchange's predicted profits ranged from $500m to $1bn.
This reflects a downturn in market activity and digital currency valuations. Binance reported $200m in Q1 2018 – its second quarter in operation -and made a gross profit of $300M in the first six months of the year. This means that the exchange expects to make a further $200M during the second half of 2018, $100M less than in the first six months.
---
Binance profits
Binance announced its new sub-account feature earlier today. This will allow institutional account holders to set up to 200 subsidiary accounts that can trade under one name. Available exclusively to corporate users and individuals who meet a certain trading volume, the feature gives greater freedom and more favorable fees.
A spokesperson from Binance said the new feature was a response to institutional entry. But the exchange still believes its retail investor arm will continue to expand. "As the industry matures, we are seeing more institutional accounts enter the space and expect demand to grow quickly from both retail and institutional users," they said.
An extended bear market has hit businesses hard. Projects that expanded rapidly during last year's bull run have been victim to dwindling prices and waning investor enthusiasm. The blockchain-based social media platform, Steemit, was forced to lay-off 70% of its workforce last month. ETCDev, one of the principal developers on Ethereum Classic (ETC), ceased operations earlier this week. Consensys' founder, Joe Lubin, told staff in an email last week that the company was having to scale down the number of projects it supports financially.
Binance gave the community a sneak preview of its decentralized exchange this week. Still under development, the market reacted positively with a 15% rally in BNB. Although the exchange will largely remain unaffected by the 'crypto winter', today's new shows how attitudes, and predictions, have changed over the course of the year.
CZ's July prediction to Bloomberg wasn't wrong, expectations ranged from $500M to $1bn. But with less than a month to go, profits will be at the conservative end of the spectrum.
What does this show? With the facts in front of them, this summer's cheerful optimism has now frozen over.
Disclaimer: The author is not invested in any cryptocurrency or token mentioned in this article, but holds investments in other digital assets.