Binance Traders Are Betting Big on Nano And ICX
But DGD leads the way with double-digit gains.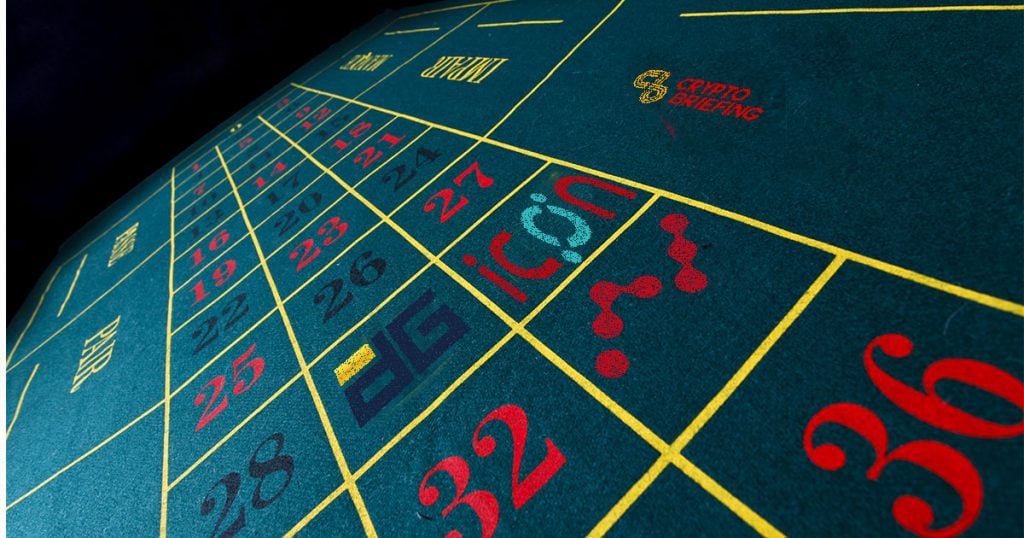 The week has just started and sentiment already looks positive, as cryptocurrency traders move more value into riskier digital assets. Millions of dollars have been transferred from relatively safe holdings, like Bitcoin (BTC) and Tether (USDT), into a handful of altcoins listed on the Binance exchange.
The main beneficiaries include payments coin, Nano (NANO), more than 60% of whose trading volume came from a BTC trading pair on Binance. Another 10% came from Binance's USDT pair, causing the Nano price to increase by 4%.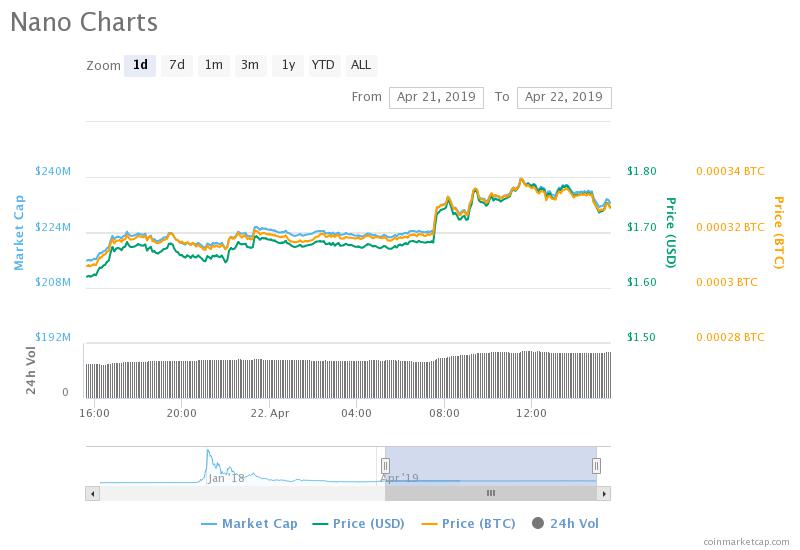 Source: CoinMarketCap
---
Similarly, more than 40% of the volume for the cross-chain network token ICON (ICX) has come from Binance pairs with BTC and USDT, with a similar boost lifting DigixDAO (DGD) through the exchanges' BTC and ETH pairings. At the time of writing, ICX has risen 12 percent in the past 24 hours, and DGD has gained 36 percent.
There is no strong link between these three coins, all of which are independent and perform very different functions. The trend, which began at the start of the Asian trading day, could be an optimistic sign for the market as a whole.
Altcoins suffered from a significant capital outflow last year, as declining prices and fears of a prolonged bear market pushed many investors into fiat or less risky digital assets.
More than a billion dollars were moved into the USD stablecoin market since the beginning of November, and USDT alone increased by more than $800M. Although more stablecoins are being minted, as the graph below shows, this increase could be outweighed by the outflow to Bitcoin and alts. .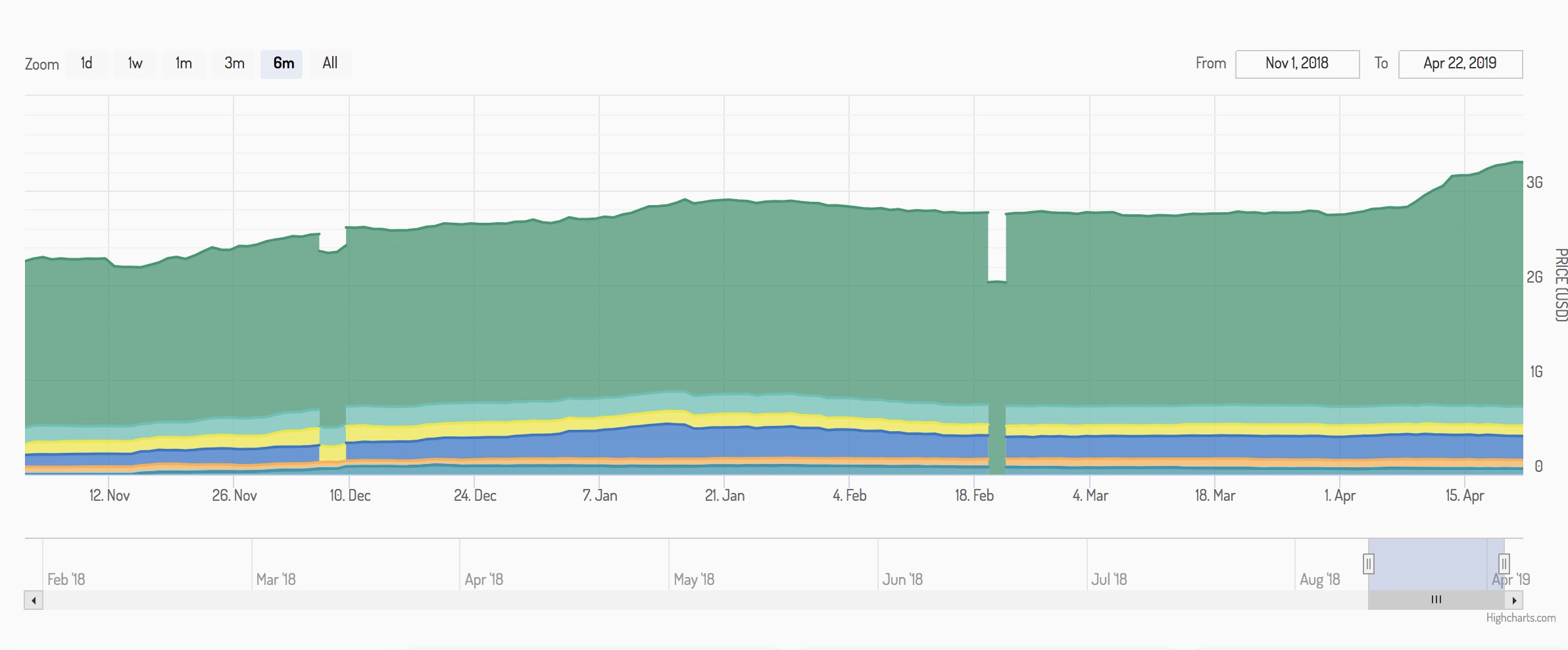 Source: Stablecoin Index
---
Are Binance traders turning bullish?
This is not the first time a handful of coins on Binance experienced a mini-bull run. Nano experienced a 22% surge on April 8th and Basic Attention Token (BAT) went up by more than 5% at the end of March.
It is significant that these gains are largely led on Binance. While many exchanges have been accused of manipulating their trading volumes, Binance has a strong track record for accurate reporting, placing greater credibility on that market's prices. A sudden rise on other exchanges would ordinarily be cause for suspicion, but in this case, it could hint at a wider market movement.
Many investors use stablecoins to keep value in cryptocurrency while hedging against negative price trends. An outflow from Tether into a selection of volatile altcoins may be a bullish signal: educated investors might believe these projects to have better quality, and therefore more potential, than the rest of the market.
It is too early to tell whether this is a long-term trend. Daily trading volume does not naturally project itself into weekly, let alone monthly, trends.
But it is clear that some Binance traders are moving value from stable stores of value into volatile assets, suggesting an increased appetite for risk. As recession fears continue to wane – global economic activity has begun to pick up in Q2 – traders may begin to trade riskier assets, such as altcoins.
To the extent that this appetite remains relatively responsible – and does not succumb to 2017-like levels of euphoria – it could be a sign investors are gradually placing more confidence in the asset class as a whole.