Binance U.S. May Go Public, CEO Says
Changpeng "CZ" Zhao says that Binance U.S. may go public through an IPO.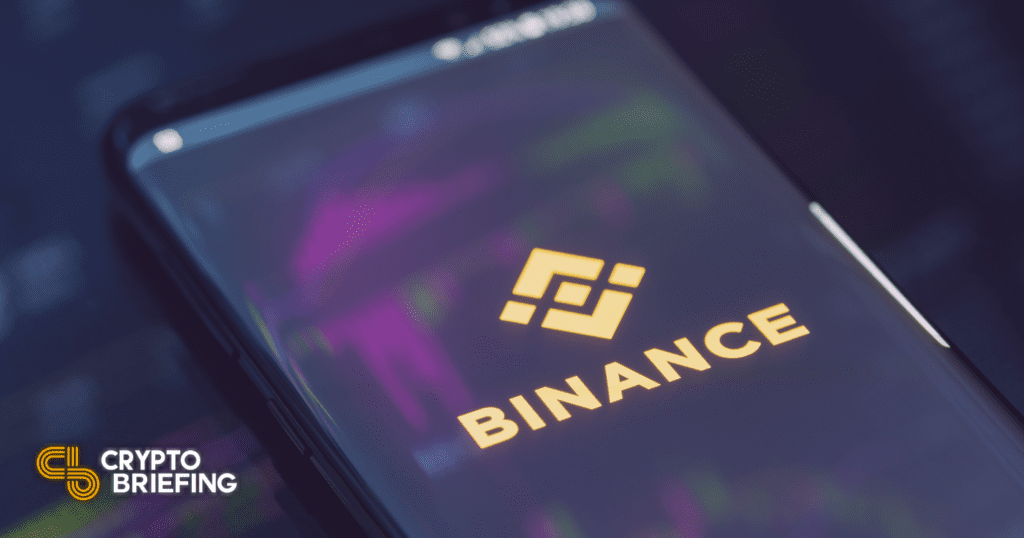 Key Takeaways
Changpeng "CZ" Zhao has said Binance's U.S.-based division is considering an IPO.
The update from the exchange's CEO comes amid a wave of regulatory warnings over the exchange's practices.
Zhao has said that the exchange will ensure it complies with regulators.
Speaking at an online event Friday, Binance CEO Changpeng Zhao said Binance U.S. was "looking at the IPO route."
Binance U.S. Considering IPO
Binance U.S. may list shares on a U.S. exchange through an initial public offering in the near future.
Changpeng "CZ" Zhao, CEO and founder of Binance, confirmed the IPO plan for its U.S.-based division is on the cards despite the exchange's ongoing regulatory issues. Zhao disclosed the plans while speaking at the online event REDeFiNE Tomorrow organized by Siam Commercial Bank of Thailand.
To bring the IPO plans to fruition, Zhao said that the company was working with U.S. regulators and setting up "structures." He added:
"Binance U.S. is looking at the IPO route. Most regulators are familiar with a certain pattern, or having headquarters, having corporate structure. But we are setting up those structures to make it easier for an IPO to happen."
It is to be noted that Binance U.S. is a different website to Binance, the world's largest cryptocurrency exchange. Binance U.S. works within the bounds of the U.S. regulatory framework and therefore has different trading pairs and significantly lower trading volume than its global counterpart.
Binance U.S. was founded in 2019 and is operated by Binance's U.S. partner BAM Trading Services. Its head offices are located in San Francisco. The exchange is FinCEN compliant, having registered as a money transmitting business in various U.S. states.
The news of a potential IPO comes as Binance faces pressure from regulators worldwide over compliance issues. Regulators in Japan, Singapore, Italy, and other countries have alleged that Binance has illegally offered its services to users in countries where it has not registered to do so. Some have also expressed issue with Binance's offering of tokenized stocks; the exchange wound down the feature to "shift [its] commercial focus to other product offerings" last week.
Although Binance U.S. has been compliant, reports have surfaced suggesting that Binance was being investigated by U.S. law enforcement agencies for non-compliance with tax and anti-money laundering regulations.
Under such circumstances, it remains to be seen whether regulators would greenlight Binance U.S. for an IPO. The process for taking a company public is usually compliance-heavy.
However, Zhao recently addressed his company's regulatory issues, affirming its commitment to complying with regulators. Further discussing his views on the topic of compliance during the same event, he said the company was strengthening its compliance efforts and shifting its mindset "from a tech startup to a financial service."