Bitcoin Birthday Was Less Bubble, More Burst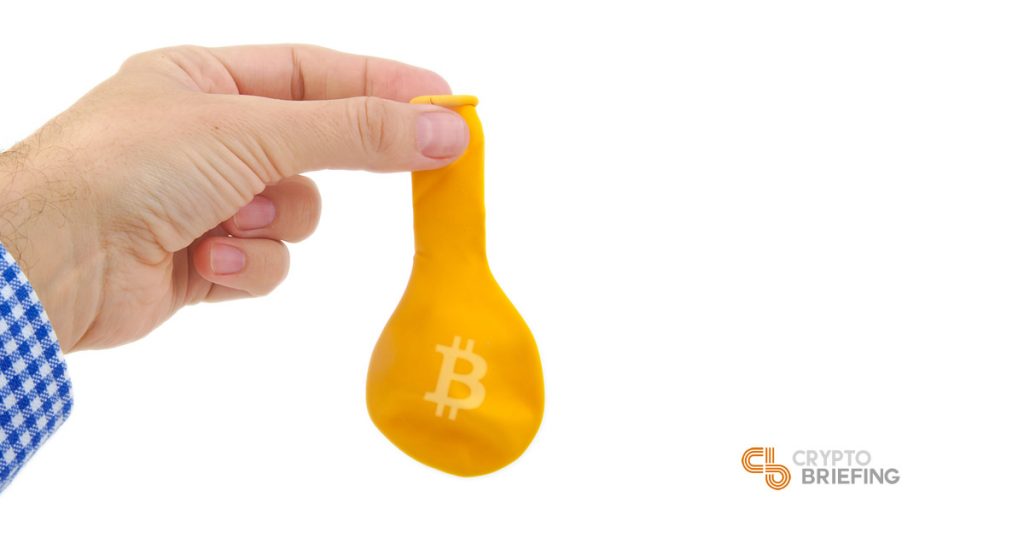 Bitcoin has just commemorated the 10th anniversary of its genesis block, but the party was fairly quiet. While some traders hoped for (or feared) a sudden change, markets remained mild, and efforts to organize a run on the exchanges went largely unnoticed.
For some smaller projects, the anniversary was a chance to give their own projects a bit of limelight. Several projects, notable Beam and Rootstock, made a point of launching on January 3rd, thereby making themselves part of the celebration. DX.Exchange, a new digital marketplace, used the occasion to announce the first digital stock tokens, to launch next week.
---
Muttered Congratulations
The anniversary prompted grudging recognition, even from media sources that have been traditionally critical of the world of digital assets. "Happy 10th birthday, bitcoin," wrote The Guardian, followed by the most backhanded compliment of the year so far: "It's amazing you still exist."
Even Bloomberg – no friend to crypto traders- preceded the anniversary with an unusually favorable outlook: "Crypto Technicals Flashing 'Buy' as Digital Diehards Begin Anew."
---
The Times 3/Jan/2019: Happy Birthday Bitcoin
The most visible celebration was in The Times of London, where readers were greeted with a front-page ad, courtesy of the BitMex exchange.
The Times was an appropriate choice for the ad, given the paper's unique importance in the history of Bitcoin. A Times headline was incorporated into the Genesis Block, serving dual purpose as a timestamp and an indictment of the financial system.
Since then, exchanges have taken the role of banks in the world of cryptocurrency, with many users relying on them for safe custody. Several leading exchanges have been accused of playing fractional reserve games with customers' deposits; in some cases, like the MtGox insolvency, these suspicions have been confirmed.
---
Proof of Keys
These fears prompted the "Proof of Keys" movement, orchestrated by the self-described "Hodlers of Last Resort." As Crypto Briefing previously reported, the goals were twofold—first, to execute a "stress test" on custodial services, and second, to call more attention to issues like wallet safety and secure storage.
So far, it looks like Binance has passed the test. Changpeng Zhao, the CEO of the busiest crypto exchange, assured users in a tweet that their funds are safe thanks to a secure asset fund for users, or SAFU. It's a fund that Binance set up in mid-2017 that earmarks a percentage of trader fees and directs them into a fund and stores the assets in a separate cold wallet.
https://twitter.com/cz_binance/status/1080800835951415298
Not every exchange fared so well. While there's no proof that the following incidents are a result of the Proof-of-Keys event, the timing is certainly a strong coincidence.
The crypto community had a little too much fun with issues on the Bitfinex exchange. Bitfinex revealed that its platform was having "issues" but was quick to say that "funds are safe." The announcement on Twitter was met with some creative replies, ranging from cat memes to a bit of panic.
— Crypt0 Charts (@crypt0charts) January 3, 2019
All fears were allayed when Bitfinex went back online after what turned out to be "an issue with the order gateways during an upgrade."
Another exchange whose performance was questioned on Proof-of-Keys day was Poloniex. One user complained of being forced to "jump through hoops" to make a transfer this week, leading to delays.
Other failures, according to the architect of the movement Trace Mayer, include HitBTC for freezing accounts, Purse.io and Coinbase.
Happy birthday #Bitcoin! 10 years & crazy magic Internet money experiment still going stronger than ever.#ProofOfKeys is slightly impacting the network. But fees have not gone crazy. No CTO heart attacks. No CFO suicides. World has not ended. Next year will be even bigger! ? pic.twitter.com/AkUsCV22al

— Trace Mayer [Jan/3➞₿?∎] (@TraceMayer) January 3, 2019
Perhaps the exchanges that fared the best yesterday, in addition to Binance, were decentralized exchanges. That's because DEXs are not custodians of crypto assets and therefore traders are in control of their own private keys and assets.
Non-custodial crypto exchange IDEX cheered the Proof-of-Keys movement but also observed some of the risks, saying in a blog post:
While we admittedly have some reservations given the possible technical difficulties of a mass coordinated transfer event like this, we very much support users taking the time on a regular basis to verify that they can withdraw their digital assets from centralized exchanges and take actual possession by controlling the private keys to those funds.
Hold onto your hats, because proof-of-keys is now expected to be an annual event, one that according to Trace Mayer will be "even bigger" next year. Until then, the fact that the event proceeded unremarkably may be a sign that exchanges are more sound than expected; none of them toppled, and very few wobbled.
The author is invested in digital assets, including bitcoin which is mentioned in this article.