Bitcoin Breaks $19,000, All-Time Highs Appear Imminent
Bitcoin touched $19,000 this morning, its first time at the price level since late 2017. The milestone comes amid a flurry of interest in the number one cryptocurrency.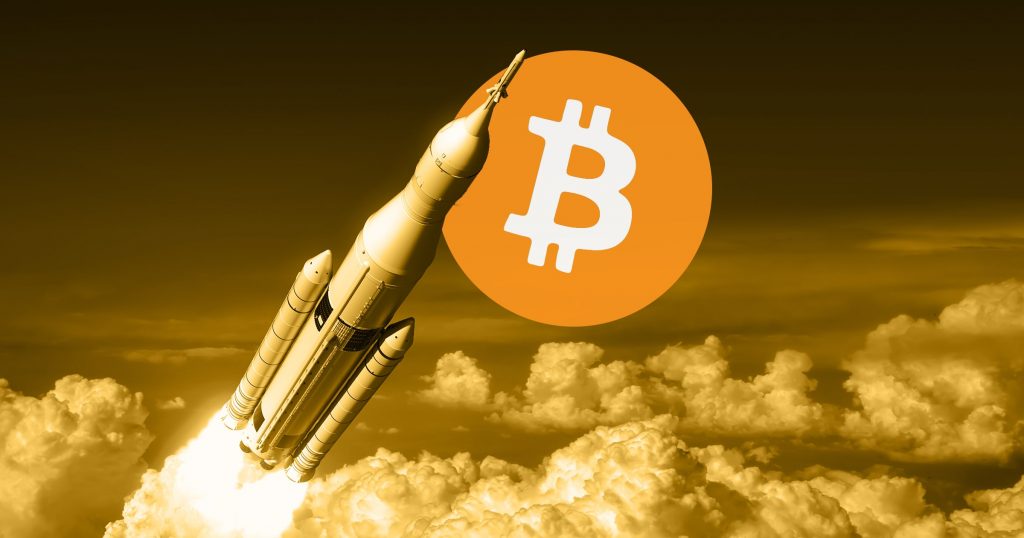 Key Takeaways
Bitcoin hit $19,000 on multiple exchanges today. It's the first time it's touched the price point since December 2017.
The number one crypto has attracted a huge wave of investors over the last few months.
If market conditions continue, Bitcoin looks poised to break its all time high in the near future.
Bitcoin briefly surpassed $19,000 this morning. This is the first time the first-ranked cryptocurrency has hit the price level since December 2017, when its value almost doubled from $10,000 in the space of less than a week.
Bitcoin Bulls in Full Control
According to the data analytics site CoinGecko, Bitcoin hit an all-time high price of $19,665 on Dec. 16, 2017.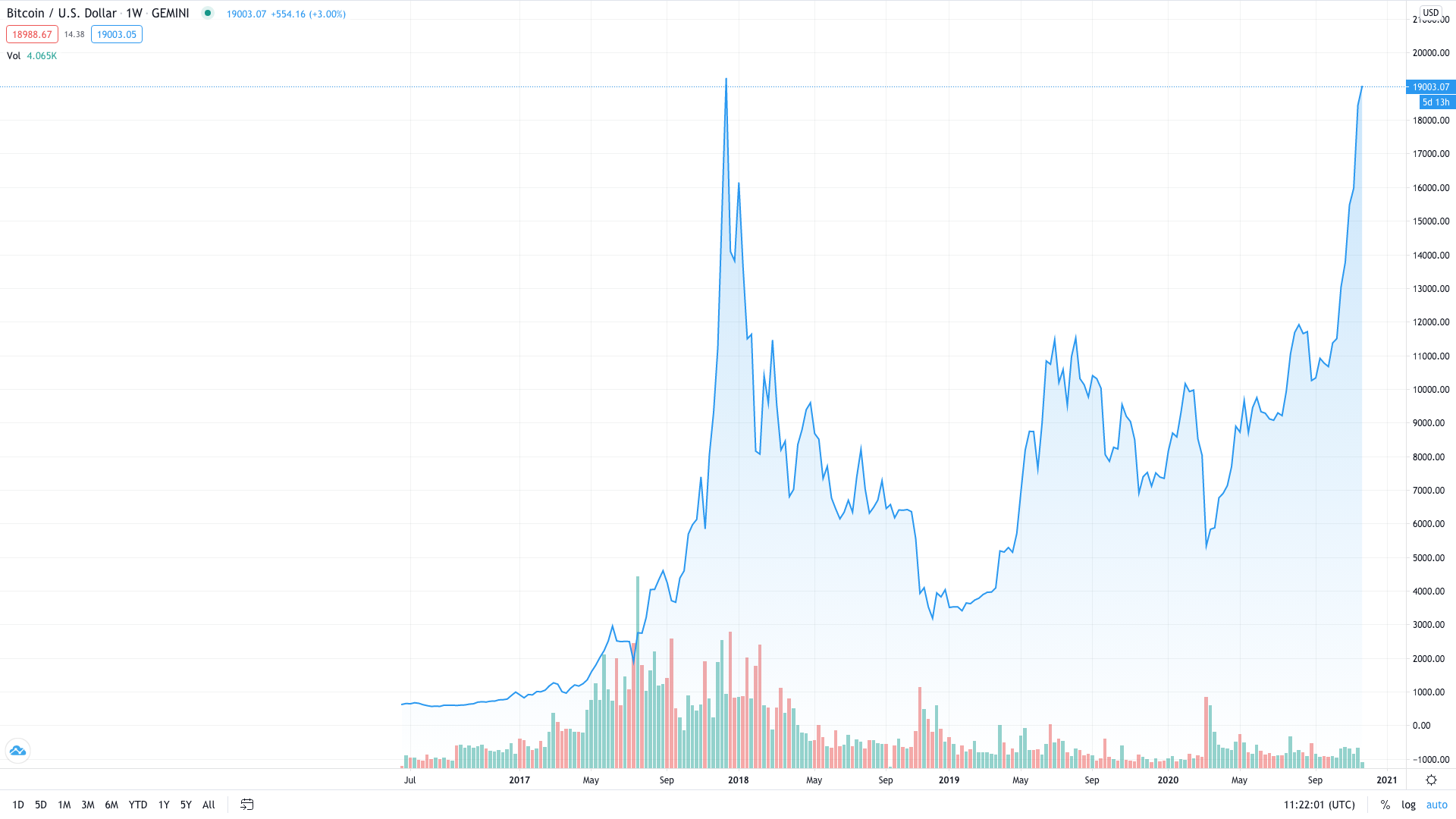 Source: TradingView
The milestone follows several months of sustained highs. Since August, Bitcoin has surged by more than 70% from around $11,000. Aside from the "Black Thursday" market crash in March, it's been relatively stable at the $10,000 mark for the last few years.
Many factors have likely contributed to the price hike, the primary of which has been institutions taking a shine to crypto. Several wealthy investors have recently announced purchases in Bitcoin, seemingly buying into the idea that it represents a form of "digital gold."
Recently, the payments service PayPal made something of a U-turn on crypto, too. Only yesterday, the company's CEO, Dan Schulman, confirmed their plans to integrate crypto payments in a CNBC interview.
The heightened level of interest among prominent individuals like Michael Saylor has led to widespread media coverage surrounding Bitcoin. Castle Island Ventures investor Nic Carter was recently invited to speak about the cryptocurrency with Bloomberg. He was asked whether its recent halving event was a possible factor in the price rise. Carter suggested that the event was already priced in because it had been forecast so far in advance.
Of course, another reason for Bitcoin's rise is the rocky socioeconomic climate that's come to the fore in 2020.
The Coronavirus pandemic has catalyzed what some call the worst global economic crisis in a century, and Bitcoin seems to have been accepted as a store-of-value amid central banks fighting for solutions to the crisis. This year, the Federal Reserve has printed trillions of dollars to sustain the world economy.
At the time of writing, Bitcoin's market cap is just over $350 billion. That puts the digital currency's value above one of the world's biggest investment banks, JPMorgan Chase.