BTC Market Overreaction: Bitcoin Now Drastically Oversold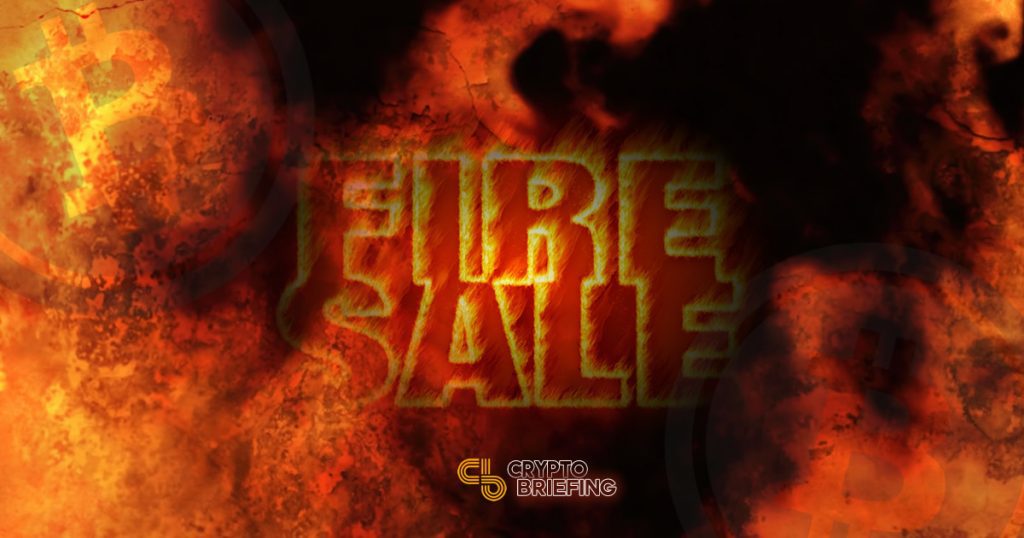 The market is down again, and the current price trajectory is bringing new lows not seen for over a year. Bitcoin (BTC), normally the most stable asset in the room, has fallen through all of its price levels. Some doom-mongers are savoring a fall to zero and the Bitcoin bulls are worried.
But is this fear justified? Well, maybe not.
Stochastics aren't often used in crypto technical analysis. In brief, they are used to indicate momentum: a convenient means to show changing trends before they are reflected in the prices. For this reason, stochastic indicators can also be used as a metric for when an asset is overbought or oversold.
Bitcoin's stochastics indicate the recent price slide has taken the coin just below the 20 price range, suggesting the market has oversold the asset. In technical terms, this means that BTC is trading below its market value. It's essentially an overreaction to bad news, such as last week's Bitcoin Cash (BCH) hard fork, which will most likely correct once the dust settles and the market cools.
BTC Falls Below Support
The stochastics chart appears to confirm analysis that BTC is below its support levels. The sell-off over the past seven days took bitcoin below its floor price of approximately $6,200 per coin; traders lost hold of any guide rails for their decisions. With the downwards trajectory getting more steep, BTC holders are offloading to salvage some of their investment value.
"Short-term price fluctuations are rarely correlated to the stock market", said Mati Greenspan, senior market analyst at eToro. "But the macroeconomic trends do tend to line up."
It's not just technical data that suggest this slide is an overreaction. In perhaps one of the most poorly-timed announcements of the month, Swiss authorities have approved the world's first Bitcoin exchange-traded product (ETP), created by the UK fintech firm, Amun Crypto. The ETP basket will begin trading next week: 50% will be made up of Bitcoin; the other half will consist of Ether (ETH), XRP, Bitcoin Cash (BCH) and Litecoin (LTC).
Many readers will remember the market's obsession with Bitcoin exchange-traded funds (ETFs) over the summer. CBOE (of Bitcoin futures fame) submitted an application, which the SEC postponed. Some had already criticized CBOE's ETF proposal as too exclusive, being designed solely for institutional use.
One of the main advantages of the Amun Crypto ETP, according to the company's CEO, Hany Rashwan, is that it allows both institutions and retail investors to participate. "The Amun ETP will give institutional investors that are restricted to investing only in securities or do not want to set up custody for digital assets exposure to cryptocurrencies," Rashwan told the Financial Times. "It will also provide access for retail investors that currently have no access to crypto exchanges due to local regulatory impediments."
Financial instruments, like the Amun Crypto ETP, are a vindication for cryptocurrency holders. It's a sign of a sophisticated market, one which regulators will allow in their jurisdictions.
---
Bitcoin bulls aren't extinct yet
Bitcoin's recent slide does not bode well for its price outlook. Moving averages are hardly promising, and the recent meltdown has made full recovery an even more distant possibility.
But it's likely that Bitcoin's price will hit a soft landing. Investors are used to BTC going for roughly $6,300; today's plunge is an opportunity to buy at a $1,000 discount. When the market recovers from its momentary panic, developments like the Amun Crypto ETP will fuel further prices rises.
Crypto Briefing has previously suggested that what stopped a bull run a few weeks ago was a lack of momentum. But this could change. Bargain buying and a positive reaction to the ETP news could reverse the losses incurred over the past seven days. With sufficient velocity, the BTC price could rise back above its support levels.
Today the market is in the dumps, but the Bitcoin bulls could return…with a vengeance.
The author is invested in BTC and ETH, which are mentioned in this article.