Bitcoin, Crypto ETPs Top German Stock Exchange Volume
Bitcoin ETP trading volume in Europe reaches parity with popular traditional assets.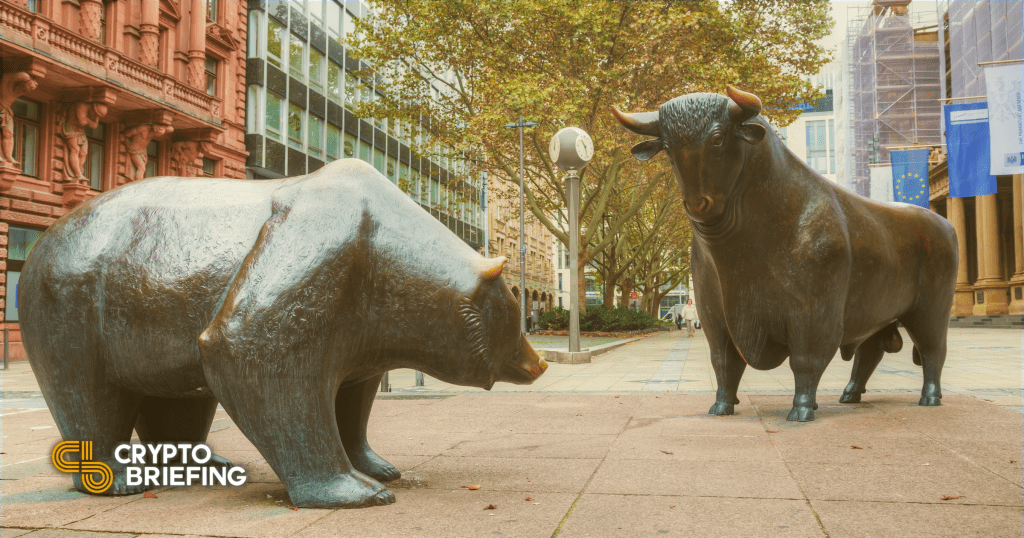 Key Takeaways
Continental European investors are showing a large appetite for Bitcoin and crypto exchange-traded products. 
The BTCE index is the second-most traded product on the German Stock Exchange. 
The most active ETPs on Börse Stuttgart this morning were all crypto-related. 
The daily average trading volume for a Bitcoin ETP on Germany's alpha exchange has surged to $69 million in January. This is the second-highest across the German market, according to data shared by Deutsche Börse.
European Investors Hedge With Bitcoin ETP
BitcoinETC Exchange-Traded Crypto (BTCE) index is the second most popular exchange traded product (ETP) on the German stock exchange after iShares Global Clean Energy Ucits ETF (INRG), with a daily average turnover of $70 million.
ETC Group is the issuer of the exchange-traded product, and BitGo serves as its qualified custodian.
The Bitcoin-backed financial instrument appeals to many institutional clients. The trading data shared by Financial Times this morning revealed several trades above $36,000.
The average volume has quadrupled from last month. The previous record volume was $18 million in December 2020.
Bradley Duke, co-founder and chief executive of ETC Group, cited rising institutional interest amid the pandemic as the product's growth source. He said:
"We believe that institutions are getting involved properly in taking part of their portfolio as Bitcoin as a hedge against the devaluation of major currencies."
While the U.K. has banned the sale of these products to retail investors, the demand from the rest of Europe is significantly high.
The top six-most traded products on Börse Stuttgart are all crypto ETPs.

The other famous European destination for trading Bitcoin and crypto ETPs is the SIX Digital Exchange in Switzerland. SIX has so far launched 34 crypto ETPs, with the newest addition of the BTCE index yesterday.
Disclosure: This author held Bitcoin at the time of publication.