Bitcoin ETF Could Tank Prices, Say JPMorgan Strategists
The approval of a U.S. exchange-traded Bitcoin fund could have a negative impact on BTC prices in the short term, according to experts from one of the world's largest banks.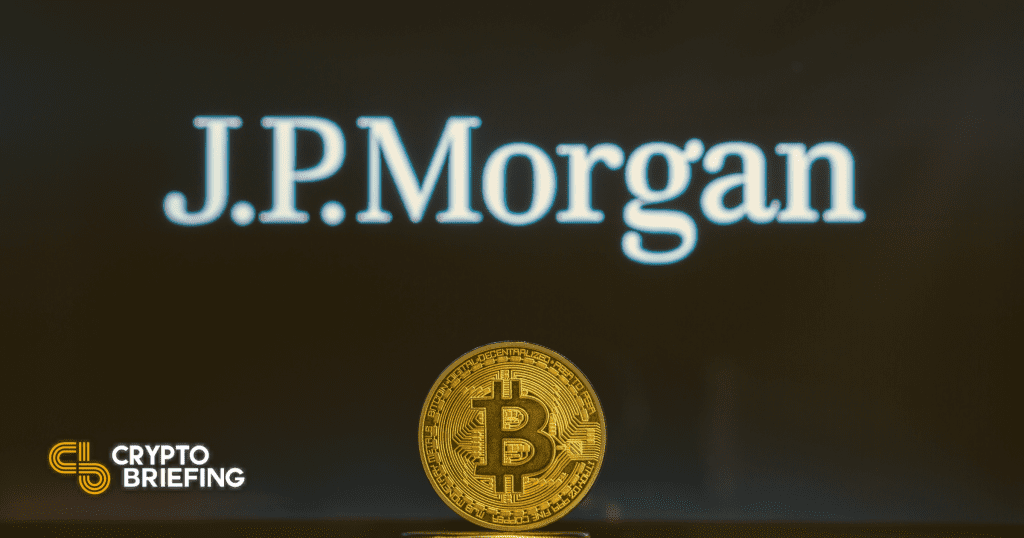 Key Takeaways
The crypto space has long been awaiting an ETF to grant Bitcoin more mainstream exposure.
Strategists at JPMorgan now think an ETF could undermine the Grayscale Bitcoin Trust prices.
A price slide in the Grayscale trust would likely trigger a wider effect on Bitcoin prices.
JPMorgan strategists believe that if a Bitcoin ETF finally gets the green light from U.S. regulators, BTC could suffer in the short term. Some firms, like Grayscale, would bear more than just price damage too.
ETF Could Hurt Bitcoin's Bull Run
Due to the lack of ETFs on the market, the Grayscale trust effectively has a monopoly on crypto funds. The trust also trades on a very high premium for its services due to the product's redemption and unlock feature.
An ETF competition could trigger sudden outflows from the trust and a drop in GBTC, potentially having a ripple effect on BTC. JP Morgan strategist Nikolaos Panigirtzoglou said:
"A cascade of GBTC outflows and a collapse of its premium would likely have negative near-term implications for Bitcoin given the flow and signaling importance of GBTC."
With the SEC launching a dedicated crypto regulation desk and chairman Jay Clayton stepping down, many in the space view an ETF as increasingly likely. VanEck launched another Bitcoin ETF attempt at the end of last year, and it may simply be a matter of time before an ETF is approved.
However, strategists did agree that the introduction of such a product should have a positive impact on Bitcoin overall in the long term.
However, commentators like Andreas Antonopoulos have warned that a Bitcoin ETF would give institutions a disproportionate amount of voting power, potentially impacting decentralization and the integrity of the project overall.