Bitfinex Feels The Heat, But LEO Is Burning As Planned
Bitfinex's LEO tokens appear to be burning at forecast rates.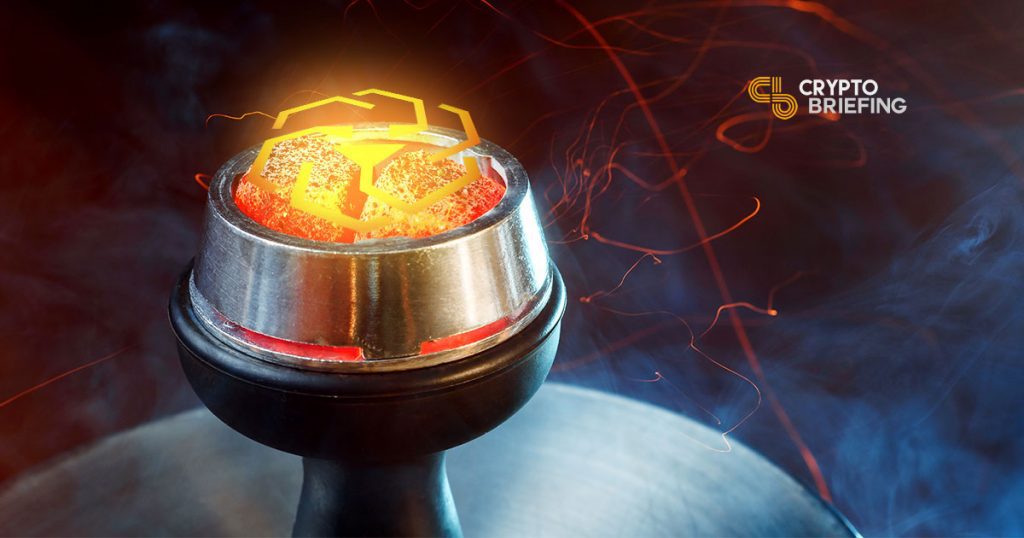 iFinex, the company behind Bitfinex, is under more pressure after the New York State Supreme Court judged that the exchange was in the New York Attorney-General's (NYAG) Office's jurisdiction. But that isn't getting in the way of business: yesterday, Bitfinex completed its burn of nearly 40,000 LEO tokens (US$53,600), as part of a continuous process that will eventually redeem the entire supply.
Bitfinex launched UNUS SED LEO (LEO) on May 20 this year, apparently to cover a cash shortfall of $850 million which were allegedly seized by Portuguese, American, and Polish authorities from Crypto Capital Corp. Each of the billion LEO tokens will eventually be bought back and burned under Bitfinex's UNUS SED LEO Transparency Initiative.
Here's how the process works.
---
The Leo, The Screaming Buy, and Unfinexed Business
LEO tokens, launched for a price of $1 each, have performed fairly well in an underwhelming market. Now hovering around $1.34 per Coinmarketcap, they are hardly a screaming buy. But a 34 percent gain in a few months is nothing to be sneezed at.
UNUS SED LEO is Latin, presumably meaning "I swear all Tether tokens are fully back by…." To date, almost five million LEO tokens have been burned in on-chain burning events.
From appearances at least, Bitfinex's owners plan to operate LEO with greater transparency than they have shown with tether. Burn transactions can be viewed on an EOS block explorer.
---
It's All About Tokenomics
Crypto Briefing recently explored LEO tokens. There are a number of positive features that make them potentially savvy trades. Firstly, the token burn is conducted directly on the market. Binance, by comparison, burns BNB from directly inside their treasury.
In 2018, iFinex made a net profit of over $400 million, according to its LEO whitepaper. That figure is roughly the same as estimates for Binance's revenues for the same period. (It must be said that this figure is extrapolated backward from the giant's token burn amounts.)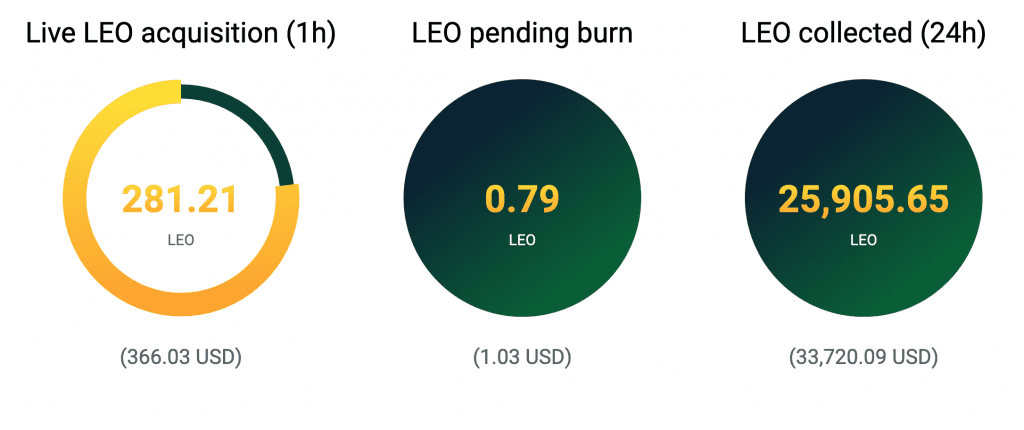 Bitfinex burns tokens every three hours, according to the countdown timer on its website. However, verifying that these tokens represent the correct proportion of exchange revenues is a different story.
Bitfinex says it intends to burn 100 percent of the supply of LEO. By comparison Binance only plans to burn half of all BNB. Bitfinex spends 27 percent of its quarterly revenue burning LEO tokens compared to Binance's BNB burn of 20 percent of quarterly profit. Margins come into play in the mathematics here, but in theory, LEO coins will be burned at a more aggressive pace than Binance's native tokens.
---
Bitfinex Turns on the Charm
Exchange tokens have more obvious and immediate utility than most altcoins, many of which are struggling to demonstrate a use-case. To Bitfinex's credit, they may have accepted that LEO's success will require them to engage in a charm offensive to reverse years of mistrust. Per the company:
LEO so far is on track to achieve its purpose for Bitfinex (in terms of cash flow) and for its customers (in terms of the burn schedule). What appeared an extremely risky proposition in May – buying exchange tokens in an IEO from the dark horse of crypto exchanges – has turned out to be a handy bet. However, Bitfinex's reputation for opacity suggests it is not without risks..
To believe in the profitability of LEO is to trust Bitfinex, at least in the short term, not to re-release burned tokens and not to go out of business. Given its history of, and propensity for, opacity, all Bitfinex assertions need to be taken Cum Grano Salis.