Bitfinex LEO Token Might Be Worth A Second Look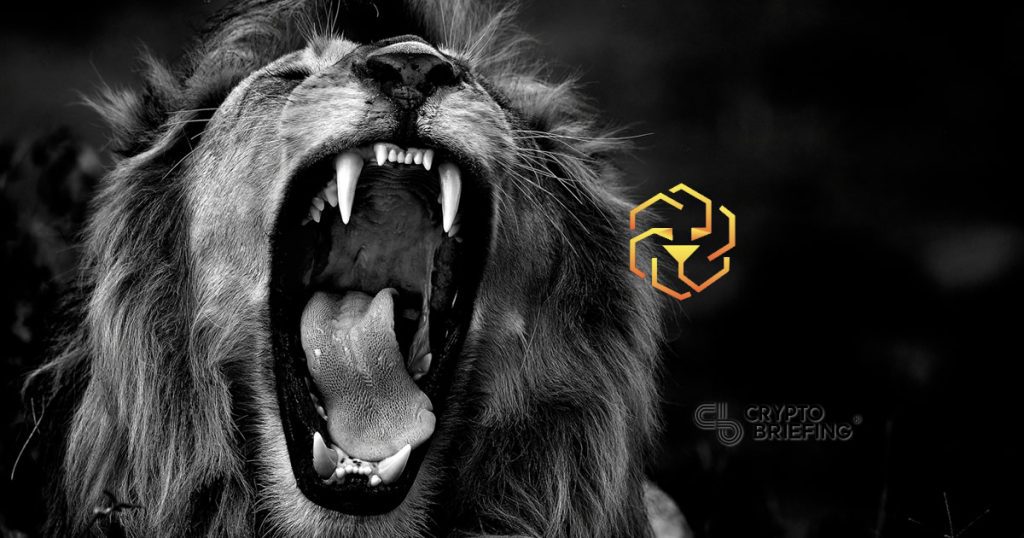 In the past twelve months, several crypto marketplaces have launched their own tokens to raise money. Exchange tokens like those from Binance, Huobi, and OKEX offer trading discounts and buy-back programs to encourage hodling.
These utility tokens have generally been successful investments, and Crypto Briefing research analysts gave BNB one of our highest grades in an institutional-level report. Since that time the coin has increased in value from around $19.75 to its current level of just over $35.00.*
Bitfinex's LEO (UNUS SED LEO) token might become a strong contender, according to several crypto research companies. Their reports suggest that LEO might have the best token economics among all cryptocurrencies.
Bitfinex raised $1 billion USD, selling its LEO token in less than 10 days. The token was sold at $1, and is now worth nearly $1.96 since it started trading on Bitfinex on May 20th.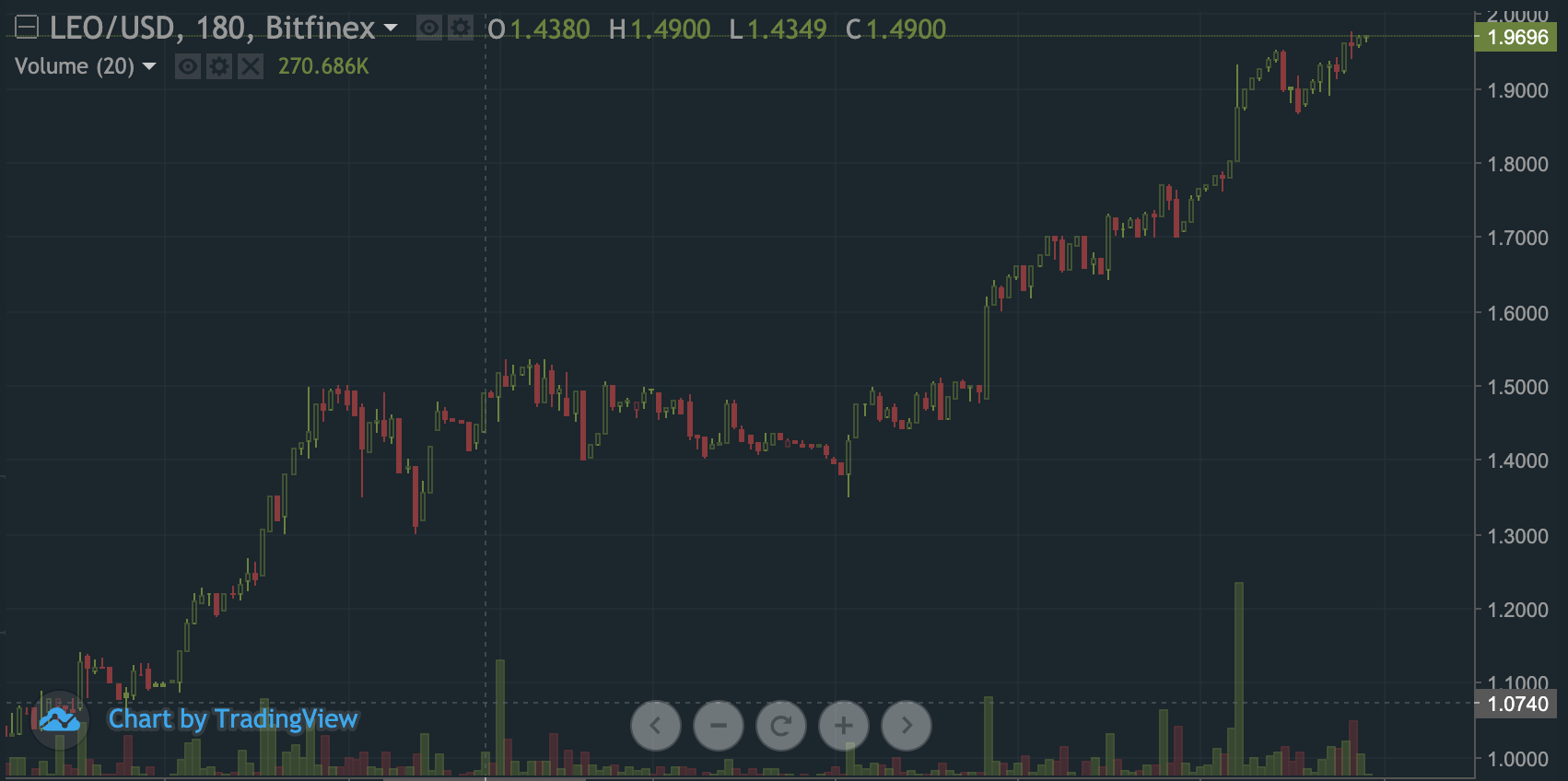 ---
What Is LEO Used For?
According to the whitepaper, LEO is a utility token that benefits users across the entire iFinex portfolio, including Bitfinex, Ethfinex, EOSfinex and other products.
Bitfinex will buyback and burn tokens each month using 27% of its revenue, in addition to giving LEO discounts on trading, withdrawal, lending, and derivative fees. Most importantly, the monthly buyback is done directly on the market; this is a key differentiator from Binance, which burns from their BNB treasury.
Buying tokens at the market price on the company's exchange puts additional buy pressure on the price of LEO. Bitfinex eventually plans to buy back the entire supply of LEO tokens, unlike Binance, which will burn only 50% of the total supply.
Another differentiator is that Binance's token burns only account for 20% of their quarterly profit, whereas Bitfinex will burn LEO equal to 27% of their total revenue. Mathematically, Bitfinex could be burning 40% more tokens than Binance on a monthly basis, according to Picolo Research's analysts. Maple Leaf Capital estimated that Bitfinex will spend roughly $100 million per year burning tokens, which will likely outstrip Binance.
However, it's also worth noting that unlike the LEO token, Binance has added extra value to BNB, with BinanceChain and participation in IEO's.
---
Will LEO Be King Of The Jungle?
Because the token economics are more structured than other tokens, analysts can perform more traditional valuation methods to determine what LEO might be worth.
According to Picolo Research, the coin is undervalued and poised to outperform market expectations; they've given it a "buy" rating. The Singapore-based research firm calculated a target price of $2.24, with a bull case of $5.79 and a bear case of $1.15.
Despite the bullish analyses, it's worth keeping in mind that this is a high risk coin. For most investors, holding cryptocurrency is risky enough. Add in Bitfinex's often-cited history of controversy, coupled with the NYAG saga, and this coin might fall to the wayside for risk-averse investors.
Then again, maybe the fear surrounding Bitfinex and Tether isn't as bad as we think. Considering that the exchange raised $1 billion in less than ten days, one can't help wondering if big spenders knew more than the average retail investor.
*(We should be clear that our own research analysts have not yet evaluated LEO, and that price analysis referenced in this piece was conducted by third parties.)