Blockchain Advances In Africa, Overcoming Funding Hurdles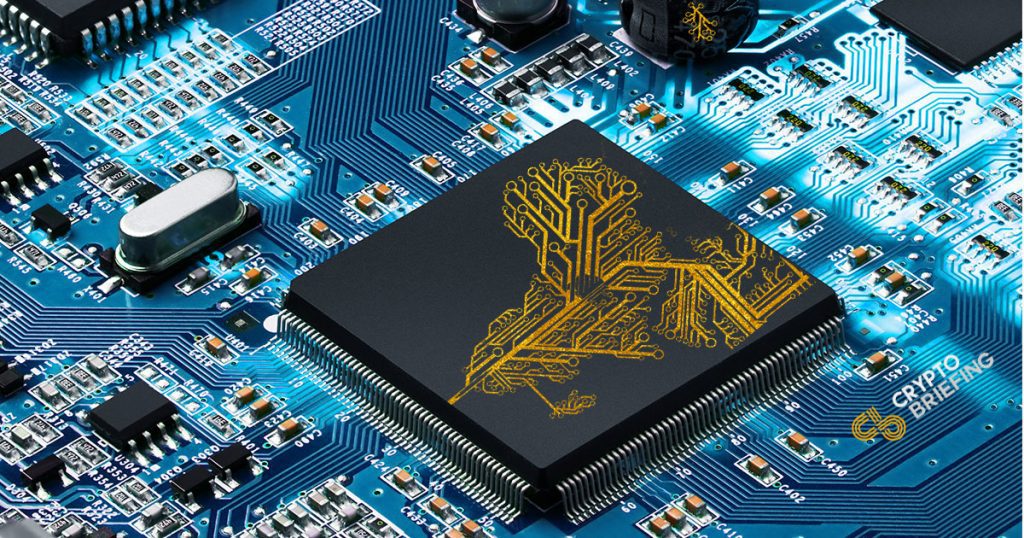 Cryptocurrencies and the underpinning blockchain technology have continued to transform lives in Africa. The technology has been applied in Kenya to boost agriculture by Twiga Foods. In Uganda, millions of households have been connected to solar power by a crypto initiative. In Ghana and Rwanda, land registration, which has formerly been plagued with corruption, is being made easier. The mining industry in Congo has also not been left behind, with blockchain technology slowly eradicating child labor.
However, as much as it has bloomed, the blockchain industry is still plagued by a lack of funding. Many startups with world-changing ideas have come up, but after a few months, they have gone down for lack of funds. Some of the startups never make it past the idea stage, lacking the resources to take their ideas to the people.
In recent years, Africa has become a global focal point, with many venture capital firms scrambling for a piece of the fast-developing continent. According to a report by the World Economic Forum, Africa is the second-fastest growing region globally, only behind South Asia. It also has the world's fastest growing economy in Ethiopia, with Tanzania and Djibouti also being in the top ten globally. African tech startups raised $725 million in 2018 according to one report, with Nigeria, South Africa and Kenya leading the pack respectively.
---
The Blockchain Share
However, despite the rising investment in African tech startups, blockchain startups received a very small percentage of the funds. The traditional strong sectors continued to dominate, with fintech being the undisputed favorite. Ed-tech, e-commerce, agri-tech, logistics and health-tech startups also claimed a sizable share.
The biggest challenge for blockchain startups is connecting with investors who are interested in the industry, according to Angus Brown, the co-founder of Johannesburg, South Africa-based crypto wallet Centbee. The wallet facilitates the sending and receiving of cryptos, storage and payments to merchants.
Brown revealed that there are plenty of investors who are interested in the power of crypto to bypass the legacy financial institutions. These investors see it as the next revolution in the continent that has embraced payment methods such as mobile money instead of credit cards. The challenge lies in connecting with these investors.
In developed nations, venture capital firms are always seeking the innovative startups and investing in them. In the U.S, Silicon Valley serves the purpose of connecting the startups and the VCs. In many other countries including China and Switzerland, some regions have distinguished themselves as highly innovative and investors are always flocking these areas to spot the next million-dollar idea.
In Africa, it's different, Brown says. The existing VC firms use the private equity criteria where they only invest in firms that have a history of profitability. While this is seen as a safer alternative for the VCs, it denies the startups crucial funding.
Angus and his partner, Lorien Gamaroff, had to depend on their savings for a year to fund their startup. They built the code in the first six months and used the next six to demonstrate its feasibility to potential investors. They were unable to find interested investors in South Africa and turned to foreign investors. Luckily for the duo, they were well traveled and knowledgeable. They then pitched the idea to an investing veteran in the U.K who invested in the startup. This seed round enabled them to hire a few more developers and launch the product.
---
Some Aren't As Lucky
While Brown managed to get funding for his startup despite the odds stacked against him, not many are as lucky. Many ideas end up dying before they get the chance to live to their full potential. Many innovators have no way of connecting with international investors and have to rely on local investors. And with many African governments condemning cryptos, local investors are wary of investing in such startups.
The ICO revolution went a long way to changing the narrative. ICOs allowed innovators to bypass the traditional systems of fundraising and crowdfund from the public. They allowed even the little contributions to count, and they took off globally. In Africa, ICOs helped break the barrier to funding and crypto startups could see the light at the end of the tunnel.
While in the Western world ICOs raised hundreds of millions of dollars – and sometimes billions of dollars such as with EOS and Telegram – in Africa they were much more modest. The largest ICO in Africa has been by Golix, a crypto exchange based in Zimbabwe, serving eight other African countries including Uganda, Nigeria and Kenya. Golix raised $23 million in June last year against a target of $35 million and used the funds for expansion.
Other successful ICOs include Blockbank, which raised $12 million. The startup aims at integrating blockchain technology and traditional banking. Blockbank used some of the proceeds to buy a stake in Nairobi-based Spire Bank where it aims at testing its blockchain products.
---
The Way Forward
While the current odds may seem stacked against crypto and blockchain startups, the future is bright for the continent. For one, cryptos have increased in popularity across Africa, led by Nigeria and South Africa. This has led to an interest in the industry by investors who aim to capitalize on this rise. This interest is expected to keep rising and in a few years, the local VCs will be front-row investors in the industry.
The world is also becoming more interconnected in time, and this will open up African startups to international investors. ICOs are a great example of just how technology can revolutionize the crowdfunding industry.
Brown believes that connecting with international investors could be the major key. He said:
"The funding that can be provided by 'angel' investors is typically insufficient to cover more than a few months of runway. This forced us look overseas for funding. What could be improved locally is a more experienced VC community. It would be useful to find ways for international VC investors to connect with African start-ups who need funding."
Rome wasn't built in a day. Similarly, the African blockchain industry still has a long way to go. However, the greatest hurdles are behind us and it will only get better moving forward.
---
The author is not invested in any digital asset mentioned in this article.