Brian Brooks, Pro-Crypto OCC Leader, Will Step Down
Regulator will leave office early as U.S. transisitions to Biden administration.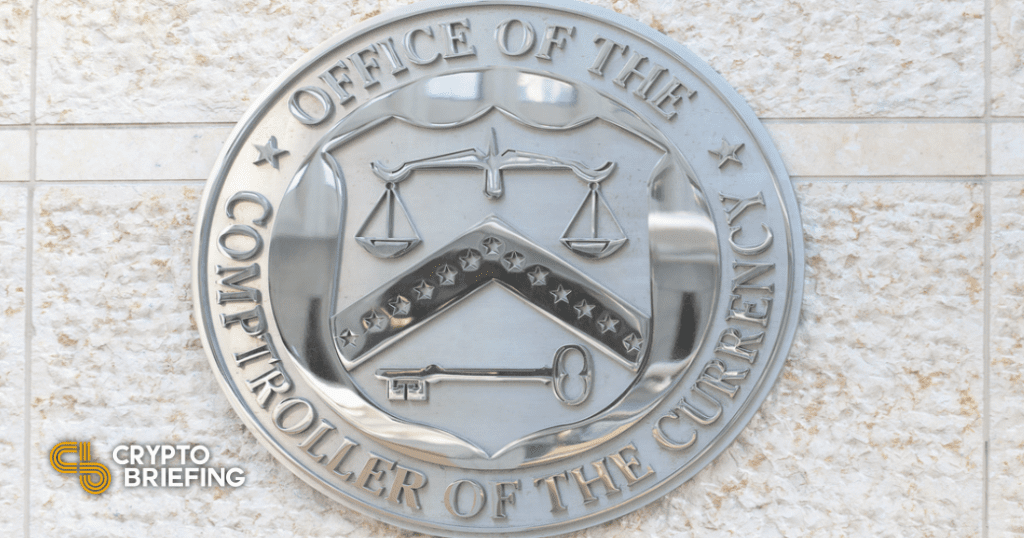 Key Takeaways
Brian Brooks will likely step down as head of the Office of the Comptroller of the Currency.
Brooks took the position in May 2020 and was later nominated for a five-year term by U.S. President Donald Trump.
With the transition to the Biden administration, a new OCC leader will be appointed to the position.
United States regulator Brian Brooks will soon step down as Comptroller of the Currency, according to a Politico report.
Brooks Leaves as Biden Takes Office
Brooks took over as Acting Comptroller of the Currency in May 2020. In November, U.S. President Donald Trump nominated him for a full five-year term as Comptroller of the Currency.
With the shift to Joe Biden's government, he is expected to step down, though a formal confirmation is still pending.
Once confirmed, the news will mark another U.S. financial regulator's departure during the ongoing transition into a new presidency. Securities and Exchange Commission (SEC) chairman Jay Clayton and Commodity Futures Trading Commission (CFTC) chairman Heath Tarbert have also announced plans to leave their offices.
Brooks Issued Guidance On Crypto
Under Brooks' leadership, the Office of the Comptroller of the Currency (OCC) published several interpretations and guidance statements on the use of crypto assets in U.S. banking.
In July 2020, the OCC issued an interpretive letter allowing U.S. national banks to provide cryptocurrency custody services for customers. More recently, the OCC permitted banks to run blockchain nodes for making stablecoin payments.
Brooks also oversaw the issuance of banking charters to many cryptocurrency exchanges.
More broadly, Brooks advocated for a national approach to cryptocurrency regulations instead of the individual state-based regulations that currently exist. It remains to be seen whether his successor will take the same approach.
This article's previous title suggested that Brooks had already stepped down; this has been corrected.