News-Starved Cardano Hordes Spike ADA Price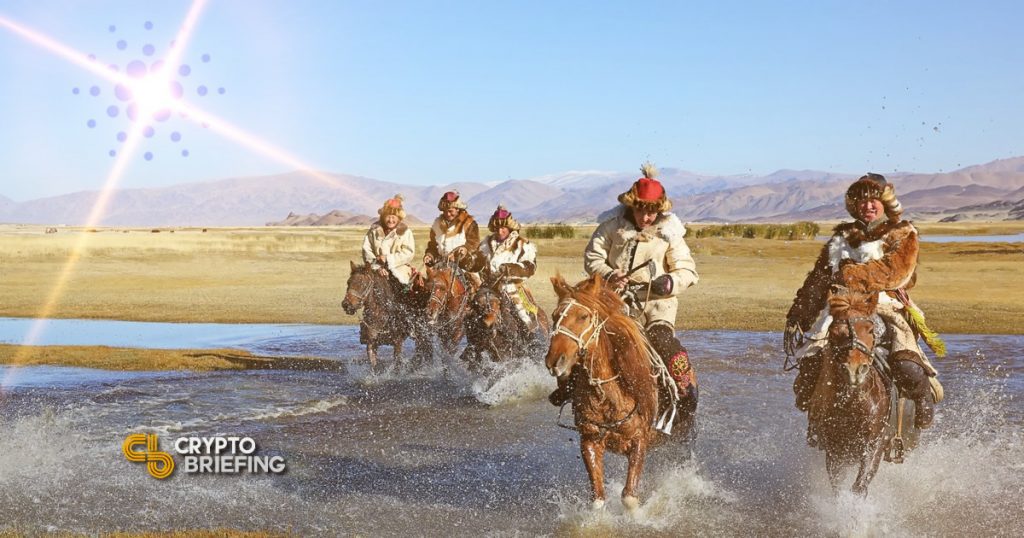 A spike in the ADA price is nearly at an end. As a wave of enthusiasm following the first bit of Cardano news has begun to wane.
ADA began to surge at just before midday yesterday. The market cap was nearly $150bn up by the beginning of Wednesday. Cardano increased its gains in the small hours, increasing by a further $100bn up until 09:00 GMT. Although this was less than a $0.01 rise per token, it worked out at a 15% increase in the ADA price.
There was no explicit reason behind why ADA should suddenly rise by such a large margin. Ripple's XRP token had gone up by 21% because one of its executives had said it would be a commercially viable product by the end of the year. No announcement with the same level of gravitas was found whilst sifting through the Cardano news.
Cardano is a smart contract-ready blockchain, primarily built by IOHK, a technology company headed by Charles Hoskinson who was also one of the co-founders of the Ethereum (ETH) network. Every stage of the platform's development is rigorously peer-reviewed by academics and blockchain experts. The developers argue that the process will make Cardano one of the best-designed networks out there. True. There have been too many projects rushing headlong into the mainnet phase without ever thinking about quality control: remember the shambolic EOS launch in June?
The negative to this is that development progresses slowly. Although Cardano's roadmap is constantly being updated, its sheer complexity makes it hard for the average user/investor to see what's new.
---
Where's the Cardano news?
According to his Twitter feed, Hoskinson has been doing a tour of Mongolia. He had a discussion with the Foreign Minister after his arrival on Wednesday; gave a lecture at the country's Institute of Technology and met up with the financial regulators on Thursday; he announced just a few hours ago that Ubex, a local exchange, would be listing ADA on its servers. His evangelizing has not been for naught.
Glad to announce Ubex will be listing Ada bringing Cardano to Mongolia. Also great conversation about p2p lending pic.twitter.com/jJ9n6pla7b

— Charles Hoskinson (@IOHK_Charles) September 19, 2018
Whenever there's the faintest whiff of a tangible development, Cardano fans are quick to jump on it. The ADA price did a similar upwards spasm last week when a research paper from Cornell University predicted the long-term effects of the network's consensus method, Ouroborus. The token temporarily reversed its bearish trajectory when Hoskinson signed an MOU with Ethiopia's Ministry of Science and Technology.
Assets moving upwards on positive news is a trend so well established it is part of the Pantheon of Obvious Economic Truths. The issue is the ADA price move is often out of proportion to the news its reacting to. Mongolia has a population at just above 3m and, unlike Liechtenstein, has no established international financial infrastructure to speak of.
There are presently no details about what was discussed with the country's officials; the only thing the community knows is that Cardano might be used in a peer-to-peer lending platform.
It's exciting that the government of Mongolia is serious about a project with a commitment to high-quality. It's just hard to see what Hoskinson's trip to Ulaanbaatar might mean for the wider development for the project. The same can be applied to the Ethiopia trip: an MOU is a promising sign for collaboration, but a guaranteed partnership it is not.
However, mass adoption may well be achieved first in countries where the existing banking system is in trouble: in 2017 the IMF bailed out the Mongolian banks to the tune of $5.5bn, on the condition that the country make a "comprehensive effort to rehabilitate the banking system". President Khaltmaa Battulga was not in favor of the bailout.
In addition, as a resource-rich country, Mongolia relies on supply chains to take its mined resources to market. Blockchain solutions and cryptocurrencies could find strong use-cases in a market such as this.
Despite all of this, the Mongolia – Cardano news is not earth-shattering for ADA: as reflected in its gradual slide to its current value.The market's knee-jerk reaction to positive news was unsustainable. Mongolia may have been one giant steppe for Charles Hoskinson: it was not one giant leap for Cardano…
The project's a slow-burner compared to some of the other platforms out there. Tron (TRX) has already launched a mainnet even though it has barely celebrated its one year anniversary.
Cardano's fans are impatient, but a slow development process is the price for doing it right…and doing it well.
The author is invested in ETH, which is mentioned in this article.