Chainlink, ID Management Tokens Among The Year's Winners
Chainlink outperformed the market this year.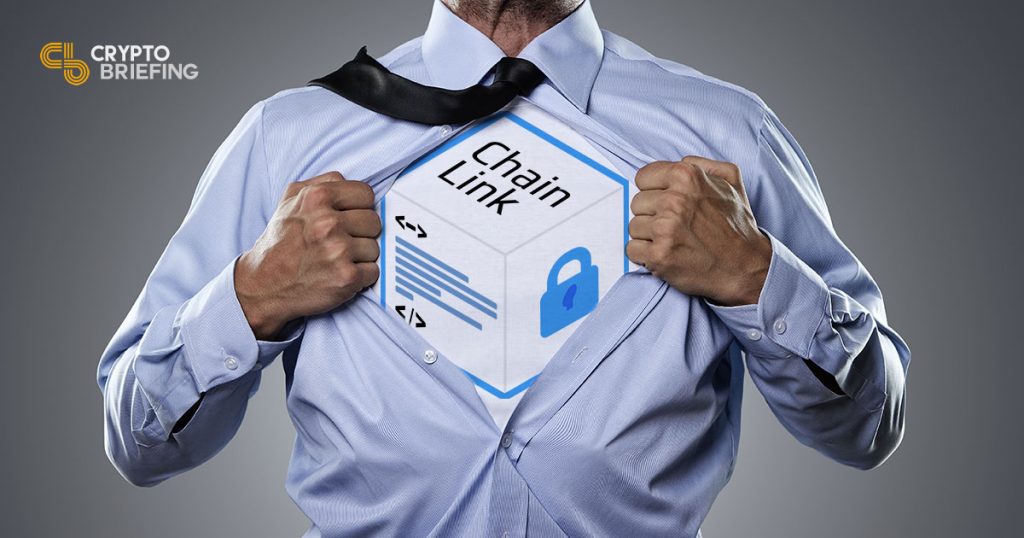 Cryptocurrencies that feature in identity management (IdM) solutions have been among the best investments in the first half of the year.
In a webinar hosted by Digital Asset Research (DAR), analysts found that tokens in the IdM category had the largest returns in both Q2 and H1 2019. IdM is a set of practices, services and techniques used to authenticate and manage information relating to an individual's identity.
The value of IdM tokens increased by an average of more than 80% over the course of Q2, DAR found. The next best-performing category was 'general currencies' – such as Bitcoin (BTC) and Litecoin (LTC) – which rose by an average of 30%.
Over the same timeframe, the worst-performing crypto categories were payment cards and gaming, which suffered net losses over the quarter.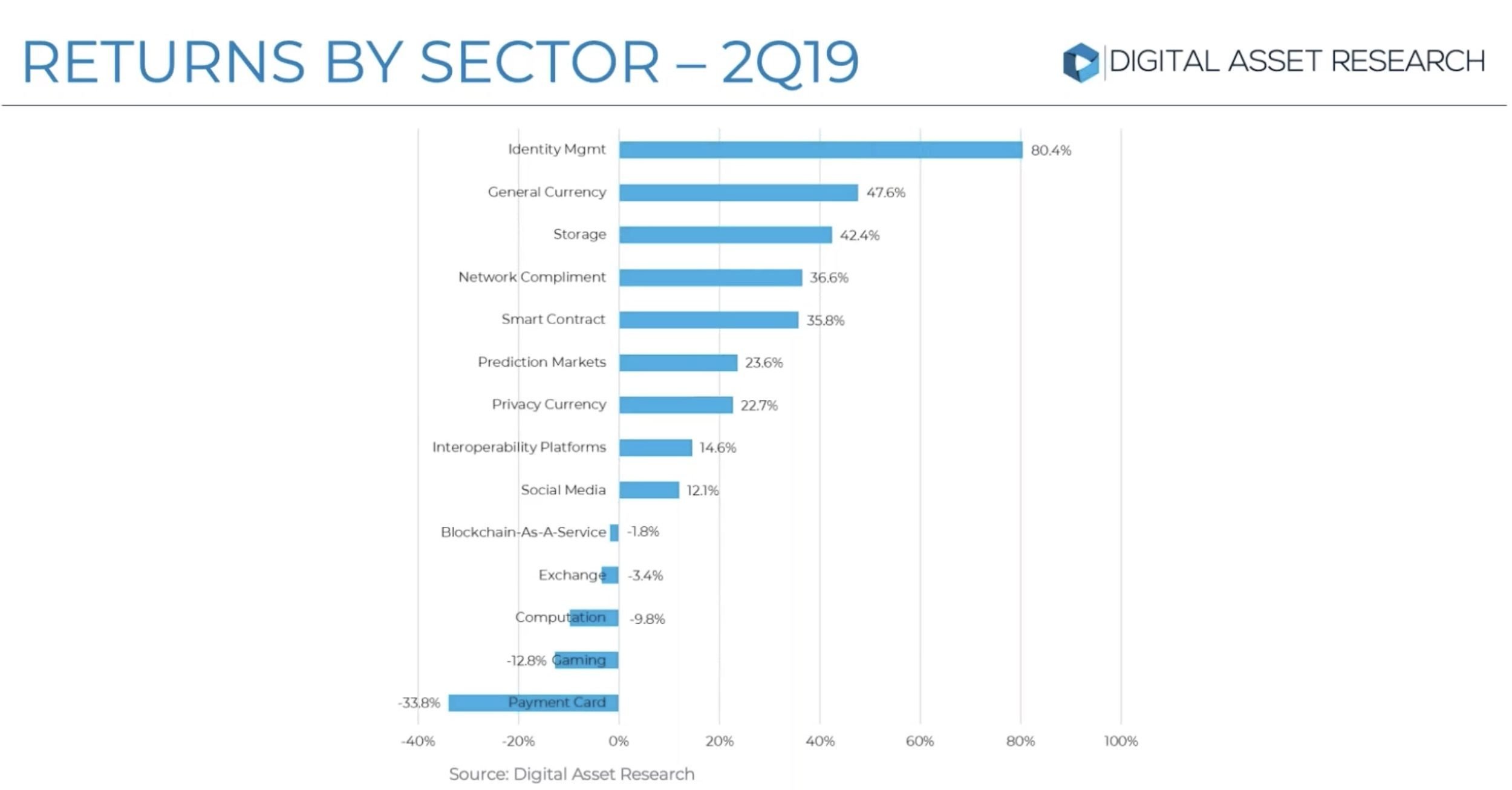 Projects seeking to build out blockchain networks, like Chainlink (LINK), also performed exceptionally well. DAR analysts found that Chainlink was the "stand-out performer" during the second quarter. "Chainlink was by the far the clear winner," explained DAR co-founder, Greg Cipolaro.
LINK started the year at the $0.20 mark and slowly appreciated throughout the first and most of the second quarter, reaching $0.72 by mid-May. The market reacted positively when Chainlink announced integrations with Google as well as a Coinbase listing in mid-June, with token prices above $4 by the end of the month.
Although the LINK price has since corrected, tokens are still trading at around $2.20: a 1,000% increase from January 1st.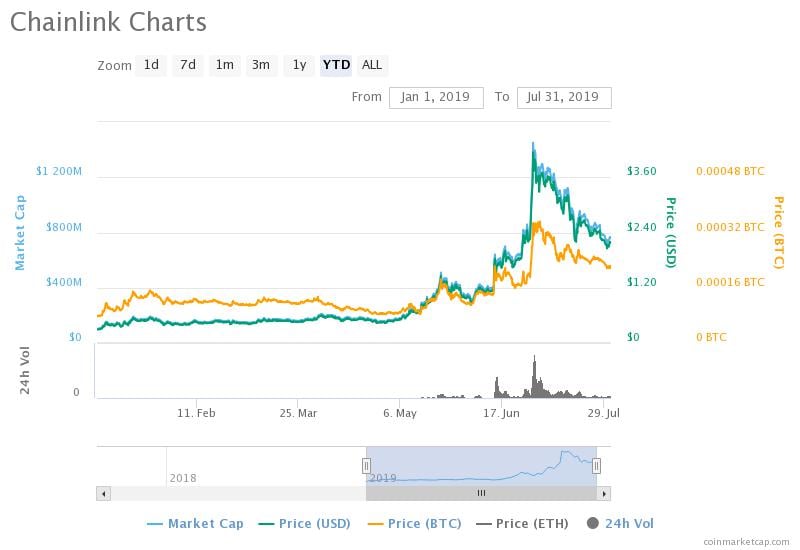 Analysts also found it "notable" that Bitcoin was the sixth best-performing asset on the list. While most market movements tend to originate in smaller-cap currencies, DAR found that larger digital assets tended to drive price increases. That could be because institutional investors tend to focus on higher-ranking assets, as Crypto Briefing reported.
A CoinShares report published today also shows that Litecoin prices increased nearly 300% since the start of the year. In addition to macro-effects, researchers also suggested that an increase in GitHub commits, partnership announcements, and daily active users might have pushed the LTC price higher.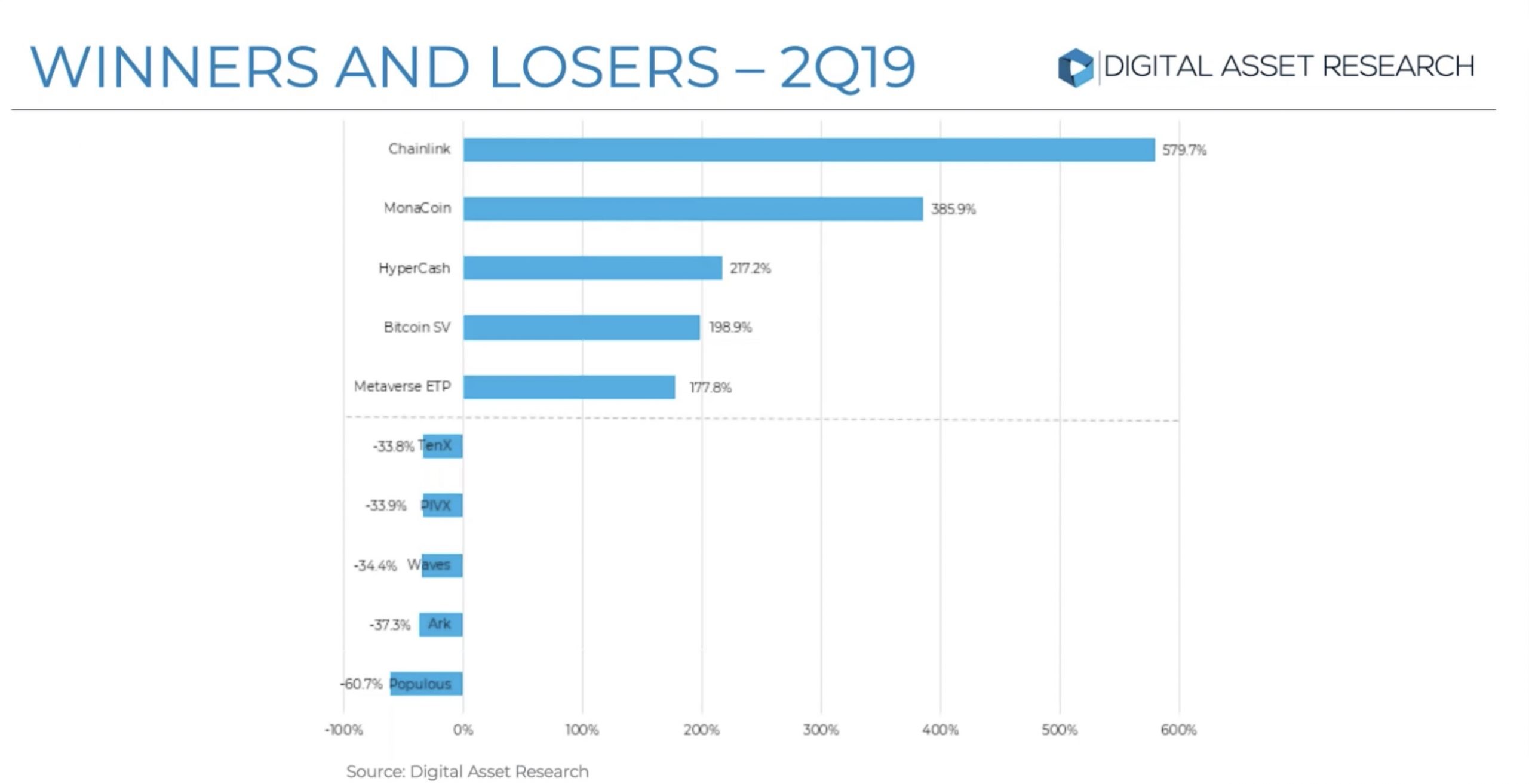 The quarterly findings reflect the larger trends over the course of the year. IdM tokens led the market in 2019, followed closely by gaming and network compliments. Again, payment cards came out at the bottom of the pack.
Overall, gaming projects outperformed the market despite a poor second quarter. These net losses suggest that these tokens missed out on the latest market rally.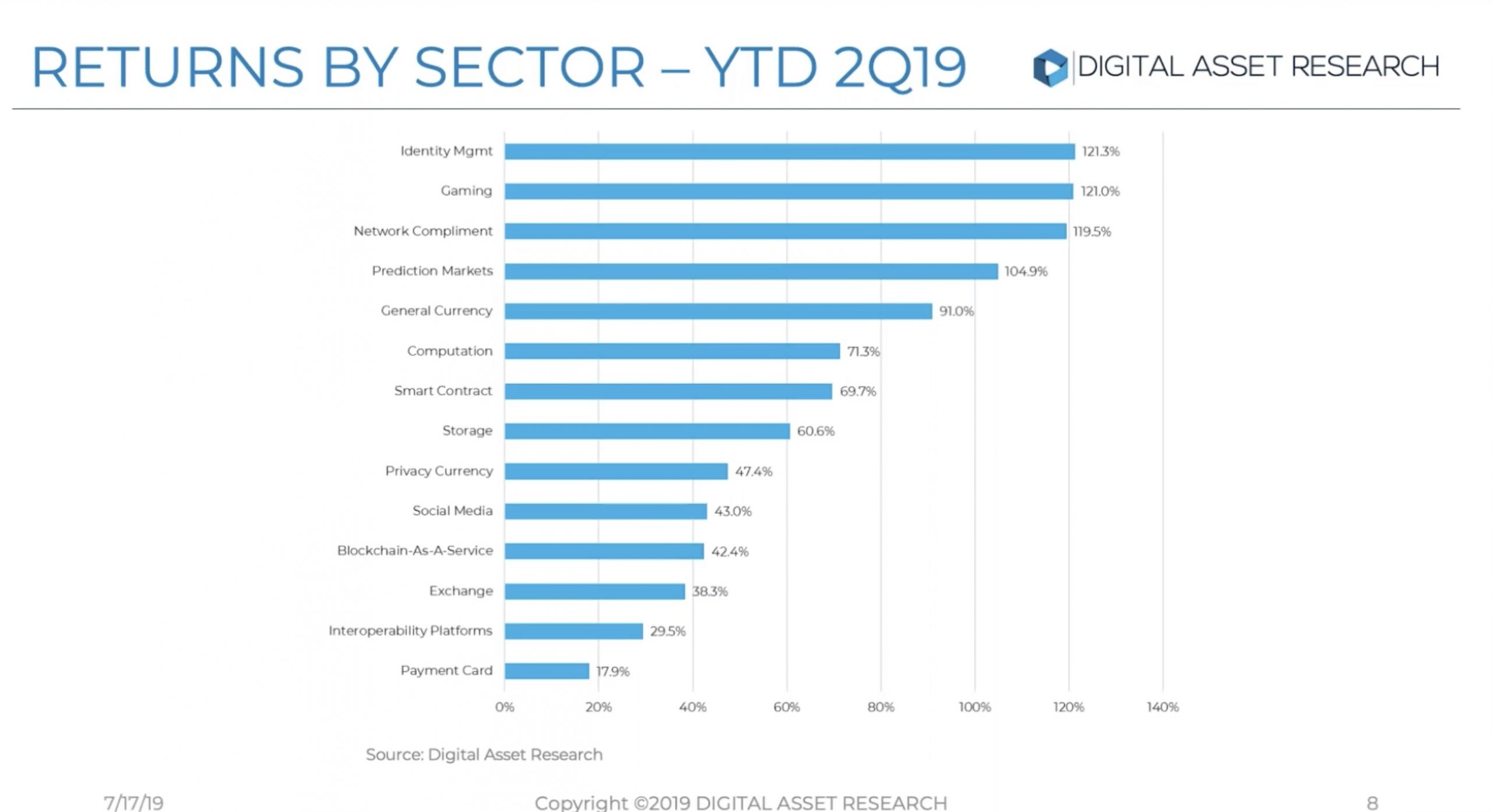 Firms that invested in gaming tokens have suffered marked losses. Mike Novogratz's Galaxy Digital wrote off a reported $47M after it sold its major holding of Wax (WAX) tokens after they depreciated significantly in the market downturn.