Chainlink And IoTeX Link Up For Oracle Research
The projects will explore new data feeds as well as ways to keep data access confidential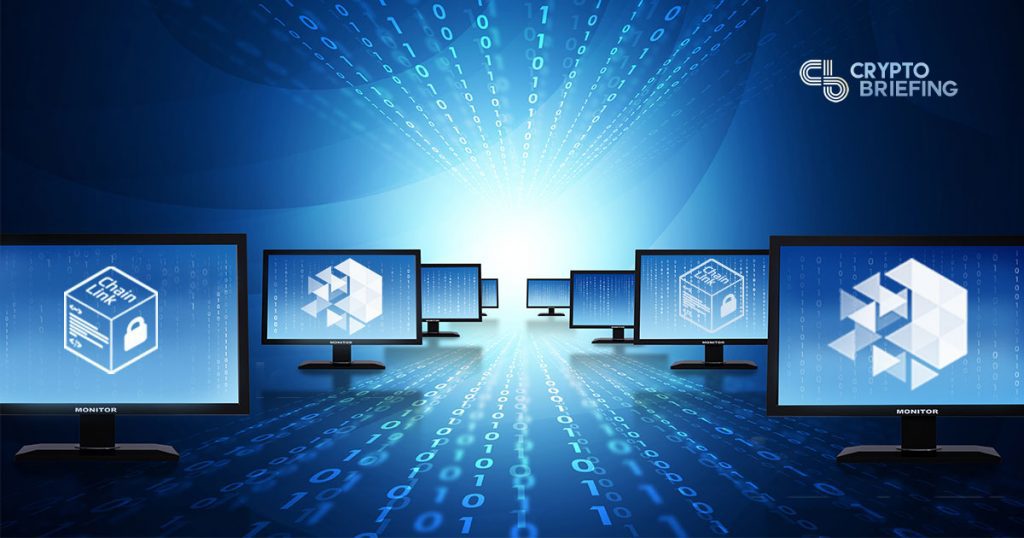 Smart contracts are still struggling to find reliable information. You might have the best decentralized network in the blockchain space, but its utility will be severely limited without the ability interact with real-world data.
That's why IoTeX (IOTX), a privacy-protecting blockchain for the internet of things (IoT) has announced a new integration with decentralized oracle network Chainlink (LINK). Both projects will collaborate on oracle research and development, bringing data to a growing number of decentralized applications.
As part of the agreement, Chainlink will integrate onto the IoTeX mainnet so that IoTeX smart contracts and applications can utilize off-chain data. Other potential data sources, such as from Google as well as the ever-expanded network of connected devices, will also be tested to see how useful and reliable they can be for a decentralized network.
One area in which IoTeX and Chainlink are interested is Trusted Execution Environments (TEEs), hardware that can access oracle data securely and privately. The integration will enable both companies to explore possible implementations of TEEs which might drive further oracle development.
According to Daniel Kochis, Chainlink's Global Head of Business Development, the collaboration is set to bring "IoT data and TEE technology to the blockchain industry and expand the capabilities of decentralized oracles."
Data is becoming more valuable, as companies, advertisers and governments pay top-dollar to know what consumers are doing and thinking. One of the main attractions for Chainlink is the ability to incorporate reliable data into blockchain contracts. In order to provide data, providers must stake LINK tokens first as collateral, which are forfeited if the data are inaccurate.
Chainlink is gradually becoming the leading provider of decentralized oracles, after signing up with other related businesses. Back in early May, it started collaborating with the distributed platform Hedera Hashgraph (HBAR), allowing developers to integrate its data feeds into their smart contracts.
In mid-June, it struck an agreement with the layer-two protocol Matic Network (MATIC), which uses plasma technology to scale Ethereum transactions so smart contracts could also interact with real-world data.
This article has been updated to remove references to 'partnerships' and to replace them with 'integrations'.