Goldman Sachs-Backed Circle Says It's All-In On Crypto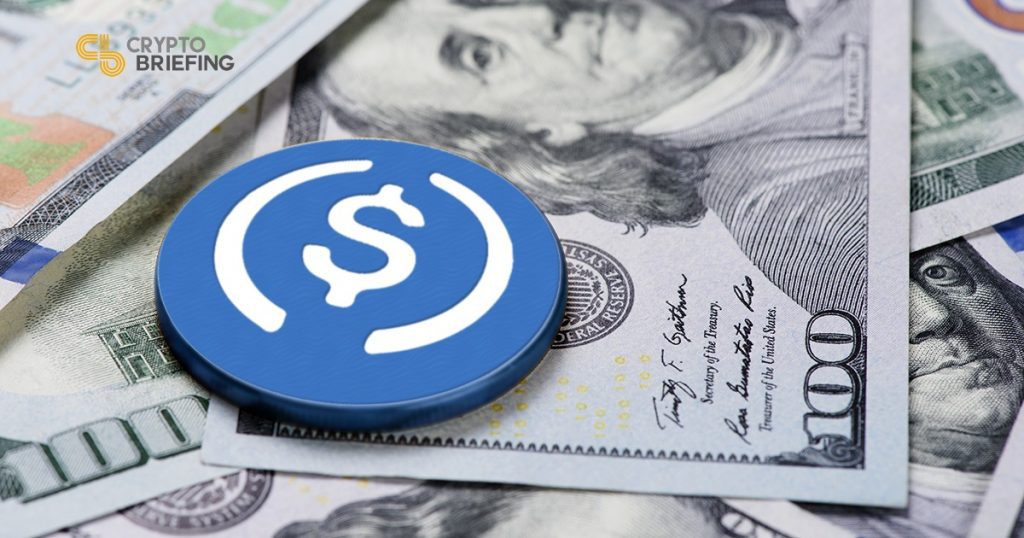 Stablecoins are one of the safest bets in the crypto space. Compared to the rock star price movements we're accustomed to with other cryptocurrencies, they might even be seen as a little boring.
But of late USD Coin (USDC), the ERC-20 stablecoin issued by fintech firm Circle, has been anything but boring. Traders are moving into USDC; its market cap has ballooned upwards by $90m in the last week alone. That's $7m more than the coin's entire supply back when it first became a tradeable asset in late October.
Circle Founder Jeremy Allaire participated in an ask-me-anything (AMA) event on Reddit today, where he attributed the strengthening USDC volume to "major trading players in the market." He suggested USDC was becoming a popular asset because it gave "large traders" access to major trading markets, such as Coinbase, Binance, and Poloniex, a crypto exchange Circle acquired in early 2018.
He argued that this enabled them, "to execute trading strategies much faster, while still having seamless connectivity to reliable on and off ramps with the global banking system."
---
Fintech Circle committed to crypto
Allaire also highlighted that Circle will stick with cryptocurrency this time around. The company, which initially started as a bitcoin (BTC) payments solution in 2013, distanced itself from digital assets in the last bear cycle. It even removed bitcoin from its flagship Circle Pay app in 2016.
Responding to a question posed by Crypto Briefing, Allaire said that the significant stake they now have in the sector highlights their confidence in the asset class. He also highlighted that the company will soon expand its retail offering.
"We are more committed than ever to this," Allaire wrote. "We've rebuilt our payments infrastructure on top of crypto (USDC), and have made major investments and improvements to our core wallets infrastructure (in Poloniex), and you can expect to see a continued and significant focus on consumer and retail offerings going into 2019."
---
USDC
With the exception of token issuers, crypto exchanges are next hardest hit by the lack of regulatory clarity. This was a major impediment, according to Allaire.
"I think the biggest and most immediate regulatory hurdle we face is the lack of specific guidance from the SEC on how to classify various crypto assets", he wrote. "[T]here needs to be more specificity on what are really securities. This can unlock a lot of market activity, and also clearly enable the growth of a market for crypto-based securities."
Fellow cryptocurrency exchange, Binance, added a trio of stablecoin trading pairs earlier this week, two of which included USDC. Coinbase listed it in mid-October. A Binance spokesperson told Crypto Briefing the offer provided users with more options and accessibility.
They also said it enabled investors to determine which stablecoin was the best, for themselves. "By providing more stablecoin trading pairs, we want to offer users more options and accessibility," the spokesperson said. "Even between stablecoins, value propositions may vary for users, so we hope to increase the freedom of transactions for all users."
Circle won't be moving out of crypto anytime soon. A burgeoning USDC market cap suggests a strong demand for the stablecoin; combine that with new trading pairs that effectively sets it against assets it directly competes with: Circle has to be confident in its homegrown asset.
iThe author is invested in digital assets, including BTC which is mentioned in this article.