CoinShares to Acquire Elwood's ETF Index Business for $17M
The crypto asset management firm has acquired a $1 billion blockchain-based equities fund from Elwood Technologies.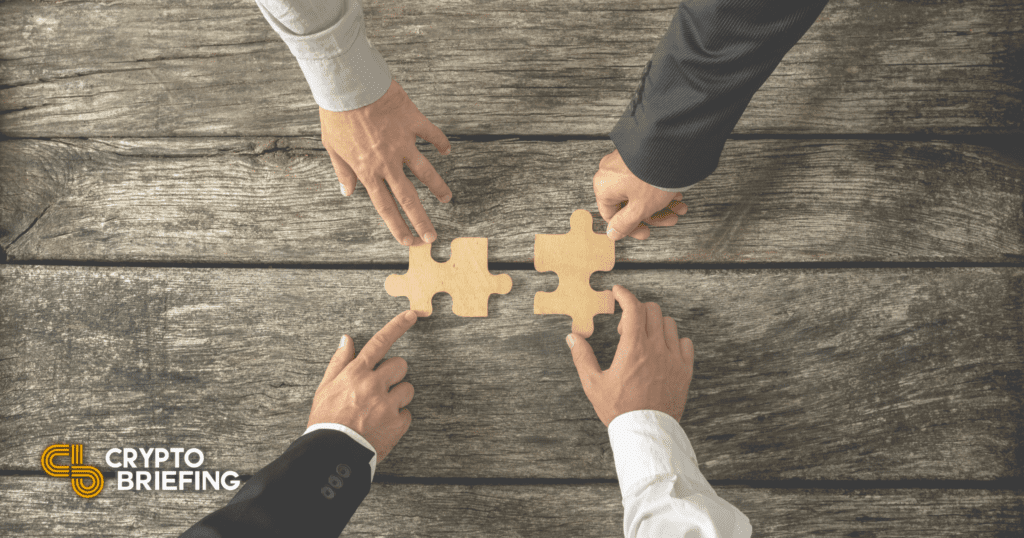 Europe's largest crypto fund manager, CoinShares, has bought the ETF index business from Alan Howard's firm Elwood Technologies.
CoinShares Evisions Crypto Inclusion in TradFi
CoinShares has announced the acquisition of Invesco Elwood Global Blockchain Equity UCITS ETF for $17 million.
The Invesco-managed unit, which is part of Elwood Technologies, offers ETF exposure to blockchain-based companies worldwide. The fund currently manages assets of more than $1 billion.
As part of the deal, CoinShares will also take control of Elwood's equity research team "focused on companies in the digital assets space." The unit periodically publishes research reports on cryptocurrency and blockchain-related equities.
The crypto hedge fund plans to venture into blockchain and crypto-based equities and expand Elwood's products into designing more diverse ETF offerings using CoinShare's massive liquidity.
The European asset manager has $3.3 billion in crypto holdings for its existing institutional products. It reported over $20 million in income in Q1 from its digital asset ETP business and other crypto-based ventures. It offers institutional clients like exchanges and other platforms with Bitcoin, Ethereum, and other crypto-based indices. These ETPs trade on top European exchanges such as Germany's Börse Stuttgart and the London Stock Exchange.
In the blog post announcing the update, CoinShares CEO Jean-Marie Mognetti wrote:
"This acquisition marks another milestone for CoinShares as we execute on our strategic plan to generate shareholder value and become a global financial technology company. We look forward to welcoming Elwood's index platform as the newest addition to the CoinShares team."
The acquisition is expected to be completed by the second week of July, after which CoinShares will own Elwood's index business, and several products Invesco is developing.
Billionaire investor Alan Howard holds the majority stake in Elwood. The Breven Howard fund partner has invested in various blockchain projects, including long-term positions in Bitcoin and Ethereum.