CryptoCurve To Fully Integrate With Aion And ICON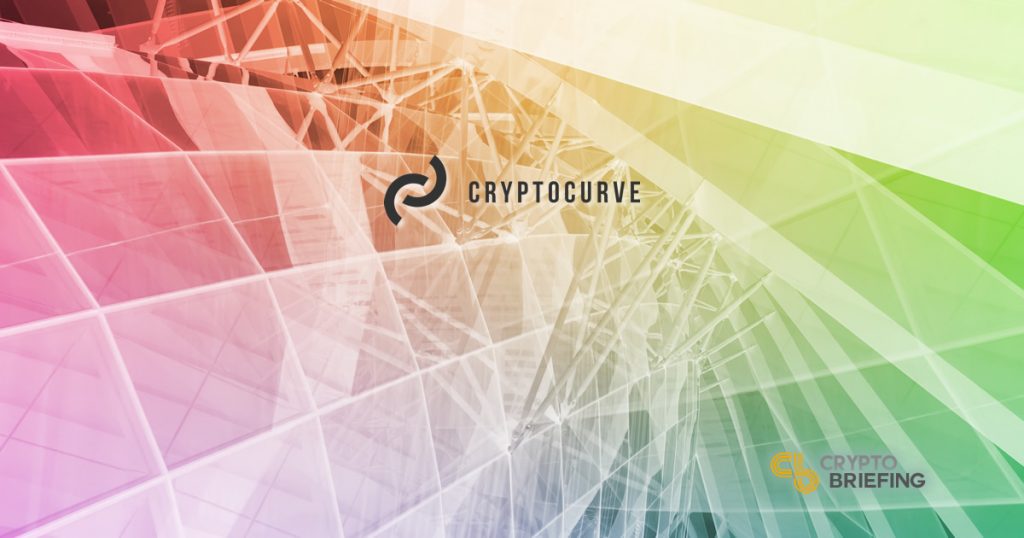 A project with ambitions to become the world's leading tools provider for front-end blockchain designers will fully integrate with the ICON (ICX) and Aion (AION) blockchains.
Blockchain product and service provider, CryptoCurve, announced on Tuesday that it had expanded its protocol to both the ICON and AION ecosystems. The project hopes to be fully compatible with Aion by the end of the month, with development set to begin soon on ICON integration.
The CryptoCurve platform is looking to offer multiple products and services that it hopes will encourage more people to use Distributed Ledger Technology (DLT). A spokesman from the project said CryptoCurve's products are designed to help bring down barriers to entry: "Our goal is to make it convenient for everyday people to interact with their digital assets regardless of the platform they are hosted on", she said.
Today's news means Curve wallet users will one day have access to the ICON and Aion platforms. The wallet is it's flagship project. As well as allowing users to store their virtual currency, it can also be used to trade different assets as well as manage their portfolio. "Wallet applications will be an essential part of increasing adoption of blockchain, and CryptoCurve is bringing new, innovative technology to the space", said Matt Spoke, Founder of Aion Network.
Both ICON and Aion are blockchain networks dedicated to greater interoperability between different blockchains. Based in Korea, ICON is designed to connect different sidechains together to foster greater cooperability. Aion is a platform for different unconnected platforms to transfer value and data to one another; its mainnet launched at the end of April.
---
Straight outta Wanchain.
CryptoCurve is still in the development phase, having only released its Curve wallet into beta. It is also building its own sidechain development kit (SDK), giving developers access to standardized tools. The project will at some point launch its own blockchain startup accelerator, Curve Labs.
The project was one of the first to come out of Wanchain's (WAN) blockchain startup accelerator, the WanLabs Initiative. The two companies are now in partnership. CryptoCurve services are designed to be fully interoperable with the WAN network. Investors interested in the CURV token (CryptoCurve's utility token) public sale will need WAN to participate.
"Interoperability is in our DNA as a company," explained CryptoCurve Founder and CEO Joshua Halferty. "Our longstanding partnership with Wanchain has helped us build our applications to be natively interoperable, and this new integration with Aion and ICON will open a lot of new doors for us in terms of scaling and expanding our ecosystem for our users."
---
CryptoCurve Is Now Fully Integrated With The Blockchain Interoperability Alliance
Wanchain, ICON, and Aion are all members of the Blockchain Interoperability Alliance, an association that promotes increased interconnectivity between otherwise separate networks. Today's news will mean CryptoCurve applications will be fully compatible with each of the member projects. "This new integration makes the CryptoCurve ecosystem the common denominator among the members of Blockchain Interoperability Alliance," said Halferty.
Tribalism once proliferated in the space, especially during the extended bull run last year. This has died off as the prices have sunk. Many projects are now looking at ways to collaborate and complement one another. CryptoCurve's wallet integration with ICON and AION, as well as already with Wanchain, will encourage front-end designers to create products compatible with all three networks. "CryptoCurve is a key entry point to the Wanchain ecosystem," explained Jack Lu, founder of Wanchain. "From the internet world, we know how important front-end applications are for mass adoption, and the same thing is true for blockchain."
A CryptoCurve ball indeed…
Disclaimer: The author is not invested in any cryptocurrency or token mentioned in this article, but holds investments in other digital assets.
Decentral Media's CEO is an advisor to Wanchain, and was not involved in the creation of this article.