Elon Musk Now Owns Twitter. What Does That Mean for Crypto?
With Elon Musk as Twitter's new "Chief Twit," the social media platform is up for major changes—all of which seem beneficial to the crypto space.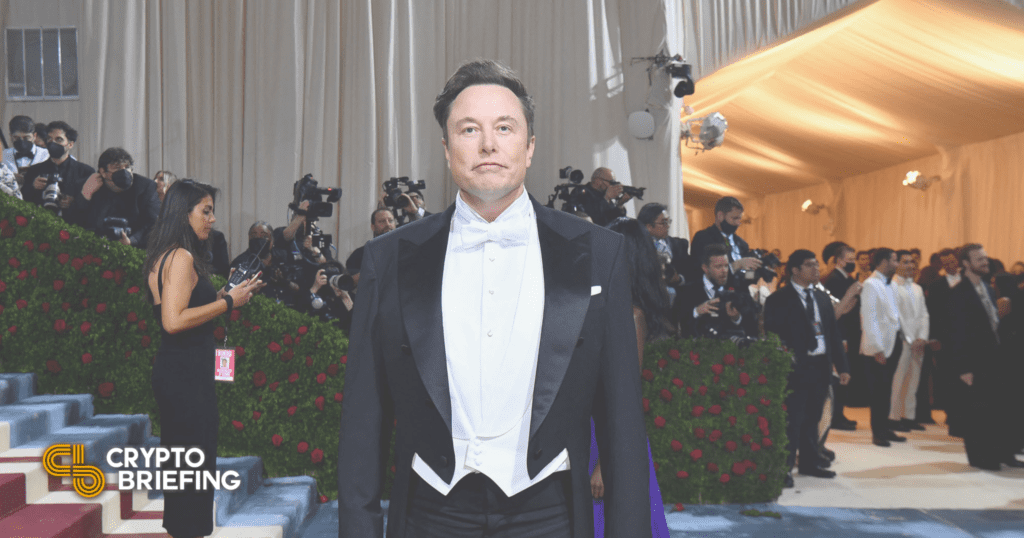 Key Takeaways
Elon Musk is finalizing his Twitter takeover.
Though Musk's relationship with crypto has had its ups and downs, he is mostly seen as an ally of the space.
Musk has suggested integrating crypto payments and fighting bots to improve users' Twitter experience.
Elon Musk's acquisition of social media giant Twitter is a positive development for the crypto industry. Among other things, the billionaire has prioritized fighting crypto spam bots and integrating crypto payments into the platform.
Musk's Crypto History
Elon Musk's Twitter takeover appears to be in its final stages.
The Tesla and SpaceX CEO posted a video on Twitter yesterday of him walking into Twitter headquarters with a sink; the video was captioned "Entering Twitter HQ – let that sink in!" Musk has since penned an open letter to Twitter advertisers and retweeted a photo of himself meeting with employees at the Twitter HQ coffee bar. For all intents and purposes, it now seems like Musk owns the place.
Musk has had a strange relationship with crypto. Tesla's decision to buy approximately $1.5 billion worth of Bitcoin in January 2021 made global headlines: Musk himself tweeted, "in retrospect, it was inevitable" on the day it was announced. However, the world's richest man seemed to quickly move on from Bitcoin and began promoting Dogecoin instead, insisting the project was much more fun. Musk even joked about the meme coin when he hosted Saturday Night Live in May 2021.
But it's not always been rosy. Soon after his SNL skit, Musk announced that Tesla would no longer accept Bitcoin payments, citing environmental concerns. The news sent the entire crypto market crashing. Despite later stating that Tesla would be open to accepting Bitcoin payments again once Bitcoin mining becomes a greener industry, Musk never showed the top cryptocurrency the same love he originally did. A year later, in July 2022, Tesla revealed that it had sold 75% of its Bitcoin holdings at a loss.
The Billionaire's Twitter Plans
Musk's relationship with crypto has had its ups and downs, but his acquisition of Twitter is largely seen as a positive development for Web3. One of the most obvious aspects of this is Musk's intentions concerning censorship. The billionaire has repeatedly stated that his primary motive for acquiring Twitter was to promote freedom of speech and foster dialogue worldwide. This is good news for the crypto space, as Twitter has become an epicenter of crypto cultural activity. Musk's permissiveness all but guarantees the industry will be able to keep using the social media platform to develop.
Musk has also discussed implementing fiat currency and cryptocurrency payment features into Twitter. While he's been coy about details, he has suggested that payments would enable him to transform the platform into an "everything app" that would be "so compelling that you can't live without it." Interestingly, it appears that Twitter is working on integrating crypto wallets into its infrastructure, suggesting the social media giant is already developing tools in line with Musk's vision. It would hardly be surprising, of course, for Twitter to ultimately enable payments in Dogecoin—as Musk has alluded to on multiple occasions.
Another of Musk's priorities is the elimination of bots. Twitter has become infamous for them, and they cause real harm to crypto users by scamming them into clicking malicious links. Even Twitter's "blue check" has been unable to prevent bot multiplication, as a bewildering number of accounts have been able to impersonate verified users such as Ethereum creator Vitalik Buterin and Binance CEO Changpeng "CZ" Zhao.
Musk has been particularly vocal about this issue, even initially walking away from the Twitter acquisition deal over claims that the company wasn't being transparent about its spamming problems. One of the solutions Musk floated for this was to make Twitter's anti-bot algorithm open to public review; another was to add an optional paid-tier service for people to prove their authenticity—a sybil-resistant mechanism that resembles systems used on blockchains. Regardless of the form it ultimately takes, Musk's crusade against bots will most probably make Twitter a safer and more enjoyable experience for crypto natives.
Finally, it's worth keeping Musk's impulsiveness and famed productivity in mind. Not all of his projects succeed as spectacularly as Tesla or SpaceX, but he's known for churning out new ideas rapidly. As he establishes himself at Twitter, it wouldn't be surprising for him to announce further crypto-related products. For now, we can appreciate that he's an ally of the industry, if an unpredictable one.
Disclaimer: At the time of writing, the author of this article owned BTC, ETH, and several other crypto assets.