EOS Goes Fourth: Gaming dApps Prove Smart Contracts On A Roll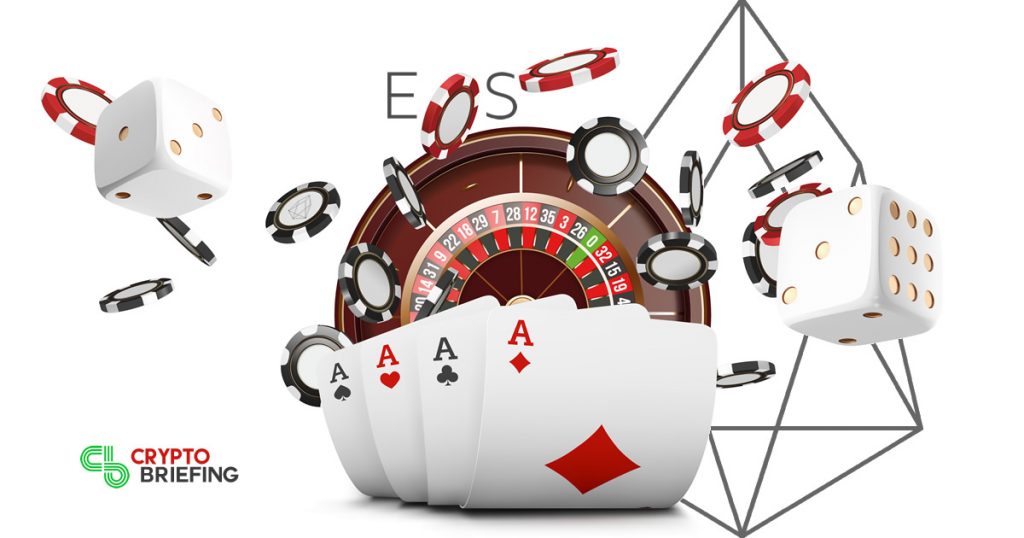 With its peak throughput hovering at nearly 4,000 transactions per second, EOS is on a roll. The smart contract platform is up more than 21% as the cryptocurrency market turns green again.
Coinbase has recently announced exploration of EOS assets, and the token has had a pretty good week ever since. Now valued at $2.18 billion, the coin has muscled out Stellar as the No. 4 cryptocurrency by market capitalization. EOS also leapfrogged stablecoin Tether, with a total value of $1.8 billion.
For the EOS community, the latest upsurge was considered a vindication after the token fell to a yearly low earlier this month. The community has now set its sights on overtaking Ethereum, but with a market cap of $10 billion, ETH isn't in any danger of losing its spot just yet.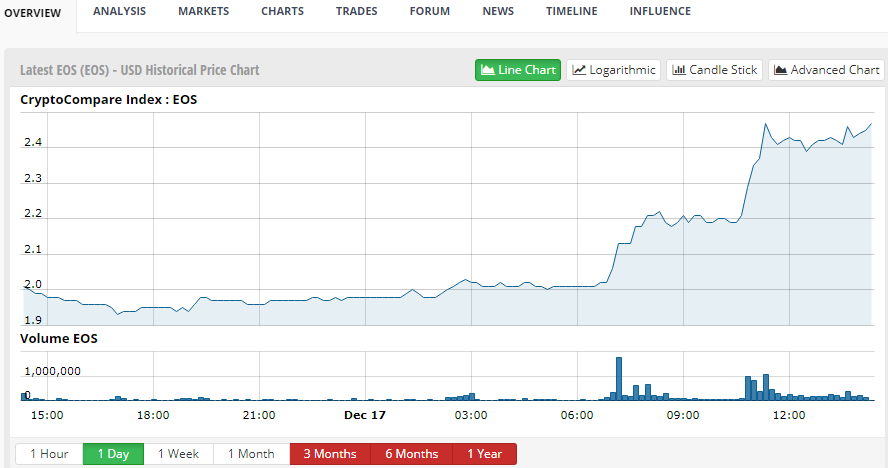 ---
Gambling And Gaming dApps Take The Lead
EOS hodlers have a lot to be proud of. One of the top-performing dApps on the platform is EOS Knights, a mobile game with slightly more than 3,900 users per day, processing 104,172 transactions.
For comparison, Ethereum's top performing game is My Crypto Heroes, with only 640 users and fewer than a thousand transactions per day. Say what you like about EOS' shortcomings, but slow transactions are not among them.
EOSBet, a gambling dApp on the EOS blockchain, has recently secured a Master Gambling License in Curacao, making it the first open-source casino on the network to do so. With over 1.3 million transactions per day, the digital casino processes more transactions than the entire Ethereum network.
Although EOS does have many advantages, it has been dealt a few bad cards. Several bugs hampered the mainnet launch, and EOS Founder Daniel Larimer recently had to do some damage control after suggesting he would launch a new cryptocurrency. It didn't go over well in the EOS community and exacerbated the selling pressure on EOS tokens. Today's flippening is redemption for those investors who remained loyal to the project, even if the EOS price is far from a high score.
The author is invested in digital assets, including ETH which is mentioned in this article.