Ethereum On-Chain Data Is Bursting, Sell-Off Cancelled?
Ethereum is exploding with usage; can ETH price follow?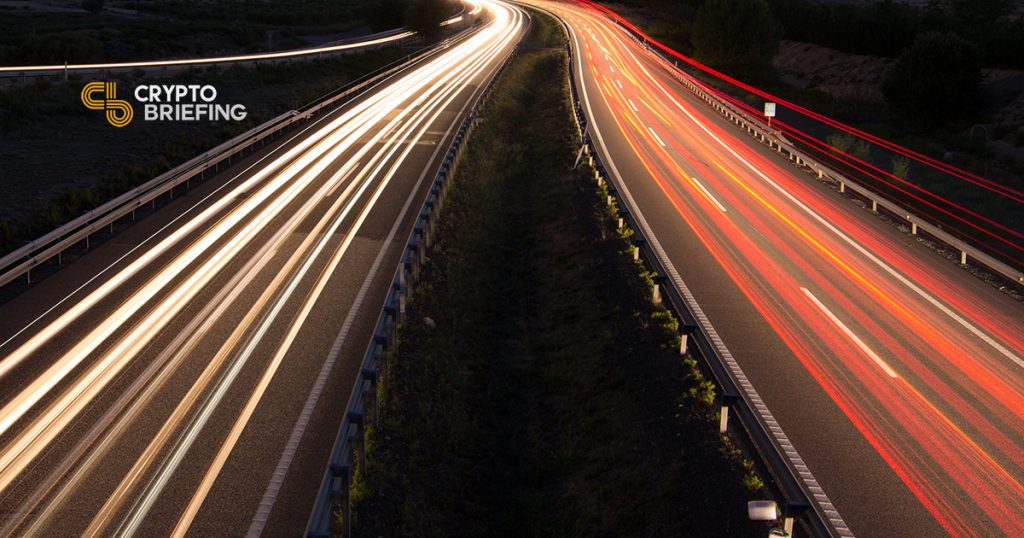 Key Takeaways
Activity on the Ethereum blockchain is nearing levels not seen since the peak of the ICO bubble.
ETH withdrawn from exchanges hit a six-month high.
It's tough to decipher if ETH is being moved from exchanges to cold storage or to DeFi protocols.
Ethereum network data is hitting levels not seen since the ICO mania of 2017. Is this a sustainable rally, or is ETH price in for a spell of pain?
What the Data Says
Although DeFi's growth over the last year has been phenomenal, nothing compares to the surge in activity last month.
With DEXes facilitating record-breaking volumes and yield farming bringing in a slew of new users, the sector is causing an activity boom on Ethereum.
Transaction volume on the Ethereum blockchain is at a 2.5 year high as it gradually catches up to the all-time high set during the euphoria of the ICO boom.
This has caused transaction fees on Ethereum to sustain at unprecedented levels. A part of this volume comes from miners attempting to boost their revenues with spam transactions that raise the cost of doing business on Ethereum.

Alongside transaction volumes, daily active addresses interacting with the network is also at a 2.5 year high of 492,000.
This goes hand-in-hand with the rise in unique DeFi users. While Ethereum can cater to an array of use cases, DeFi has been the primary motor for Ethereum's growth thus far.

But as Bitcoin's price action starts to look shaky, analysts are calling for a market correction. Ethereum's exchange data, however, could contradict this view.

ETH on exchanges is back at pre-Black Thursday levels, with over a million ETH leaving centralized exchanges.
The most basic interpretation of coins leaving centralized exchanges is that they are being moved to cold storage to be HODL-ed. But given the recent surge in DeFi activity, one can also assume that some of these coins are being taken off centralized exchanges and moved to DeFi protocols.

It's difficult to deduce whether this is bullish or bearish for ETH price since these investors can also offload their ETH through DEXes. However, there is strength to the theory that ETH is decoupling from BTC as it finds unique utility in the crypto market.
On the contrary, whenever usage levels are caught in an exhilarating uptrend, they tend to come back down to Earth.