Will The 'Ethical ICO' Atone For The Father's Sins?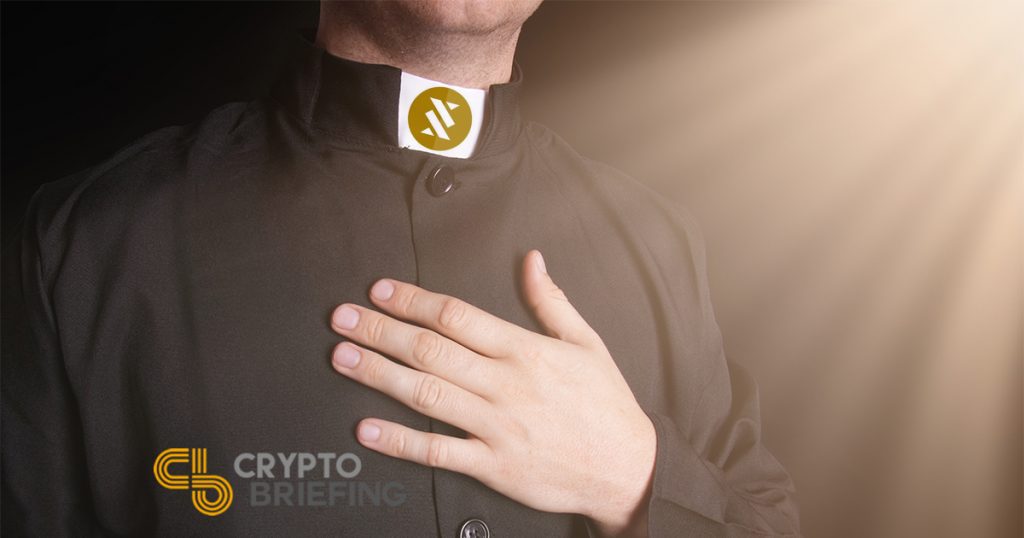 It's fashionable to disparage initial coin offerings (ICOs): the choice fundraiser for the cowboy, the con and the scam. With a tarnished name, few legitimate projects chose to go down the ICO route. The crowdfunding platform, Cofound.it, closed its doors in September complaining the ICO market ultimately hurt investors. It's a low ebb. But one British-based project thinks it can still be used; if it's an ethical ICO, anyway.
Holding company Investx announced on Thursday that their planned public sale for the INX utility token would follow strict principles to reduce the risk for investors. This will include the creation of a reserve fund as well as a sustainable token supply. The company has brought on David Atkinson, Director of Holochain (HOT), to advise and assist the development of an ethical ICO.
"We [Investx] wanted to differentiate our ICO by openly committing to ethical ICO principles", said Peter Edgar, CEO of Investx. "These are steps we've taken to stabilise the token, lay foundations for future growth, and commit to transparency that holds us accountable to token holders."
The funds will go towards Investx's new blockchain equity platform. Based on the Ethereum (ETH) network, INX tokens can be used to buy equity in private companies, which they can keep or sell, in or outside the ecosystem. Although companies hosted on the platform will have the option of accepting INX for equity, Investx will have a fiat currency reserve relative to the number of tokens in circulation, which can be used to buy equity on the token holder's behalf.
Investx argues that their blockchain model would open up SME (small and medium-sized enterprise) investment to a wider variety of investors, including even retail investors. The UK's Financial Conduct Authority (FCA) has so far given their approval.
---
The Ethical ICO
There's not much separating an ethical ICO from a good ol' fashioned ICO, at a primary level anyhow. They are both crowdfunding strategies that sell utility tokens to investors on the understanding that there will be a use, a 'utility', for them when the platform is fully operational. This makes them different to a security token offering (STO), which are bought on the prospect of a future monetary return: similar to shares sold in an Initial Public Offering (IPO).
But enough anacronyms. Interested to know a little bit more, Crypto Briefing decided to talk to Atkinson about what he meant by an ethical ICO and what separated them from other forms of tokenized crowdfunding models.
Atkinson joined Investx about a year ago as the project's main advisor. CEO Peter Edgar had approached him and the Holochain team about running an ICO. Edgar was attracted to Holo's own ICO, which they called ethical and were in the process of developing at the time. Before long he asked Atkinson if he would help Investx run a public sale along the same lines.
For Atkinson, an ICO can be considered ethical if the token sold actually has real utility, based on a real need. He explains that the project has to outline in its whitepaper what the token's future purpose is, and how exactly it would benefit holders. Referring to a "demonstration in demand", Atkinson argues that investors need to be told how these tokens address a problem that would otherwise remain unsolvable.
"It's on the projects to clearly represent their product and show there is a demand for what their building", Atkinson explains, over the phone. "With Investx for example, they have to be able to show that there are private buyers who want to buy equity in private companies through blockchain".
Atkinson points out that a clear, outlined use case makes Investx's ICO ethical, compared to some of the other token sales that have happened in the past. INX holders won't gain any benefits just from ownership. They are not security tokens. He explains that the tokens have utility because they make equity purchases easier. Investors using INX tokens can bypass the frictional and legal costs as well as the time delays normally associated with buying equity. "This is what the asset is; this is its utility", he says.
---
The ICO space today
Projects used to be able to raise millions of dollars by holding an ICO. Market euphoria and the promise of near-instant returns turned public sales into feeding frenzies. Some public sales in 2017 hit their hard caps in a day, a few sometimes in less than an hour. Aragon (ANT) raised $25m in less than 15 minutes; the public sale for the Basic Attention Token (BAT) raised $36m in around 30 seconds in May of last year.
The landscape looks different in 2018. The perceived wisdom now is the projects heading down the ICO route originally failed to receive sufficient funding from venture capital. There is far less money going into ICOs than there was last year. Business Insider reported earlier this week the amount raised last month was the lowest since May 2017.
With notable exceptions – TaTaTu and EOS spring to mind – few come close to their target amounts. The Civil Media Company, a Consensys 'spoke' with plans to put journalism on the blockchain, canceled its ICO on Wednesday. The project had wanted to raise at least $8m, but only managed to reach $1.3m and that was with Consensys putting in $1.1m.
As well as high levels of transparency and accountability to token holders, Atkinson says that teams pursuing ethical ICOs should set reasonable fund targets. The trap many projects fall into early on, believes Atkinson, was raising more money than they needed to.
Market euphoria last year meant many projects could ask, and often receive, any amount they wanted; EOS, for example, raised more than $4bn in its year-long public sale. The problem with this is the team's focus turns from project development into managing the money, "they essentially become a fund manager", he said.
---
Are Ethical ICOs the answer?
Atkinson doesn't seem worried that Investx will become just another failed ICO. Although there is promise in security tokens, he thinks they are still in their infancy. Utility token sales, for better or for worse, are known to investors.
Running on clearly defined principles, Investx hopes its ethical ICO will attract former ICO participants back into the fold as well as new investors. Of course, the best metric for success is how popular the platform proves. Atkinson says the project is looking at 20 countries around the world where they hope to operate. The company's whitepaper says they expect 500 companies to be on the platform within the first two years; an ambitious target.
The juries out on whether Investx will make it into the big league. If Investx can demonstrate that utility token sales, like theirs or Holochain's, can be legitimate and stable then it might become a model followed by others. Traders have been burnt in the past; the term 'ICO' will bring back bad memories and investments for some.
Bitconnect anyone?
The author is invested in ETH, which is mentioned in this article.