eToro Adds Support For TRON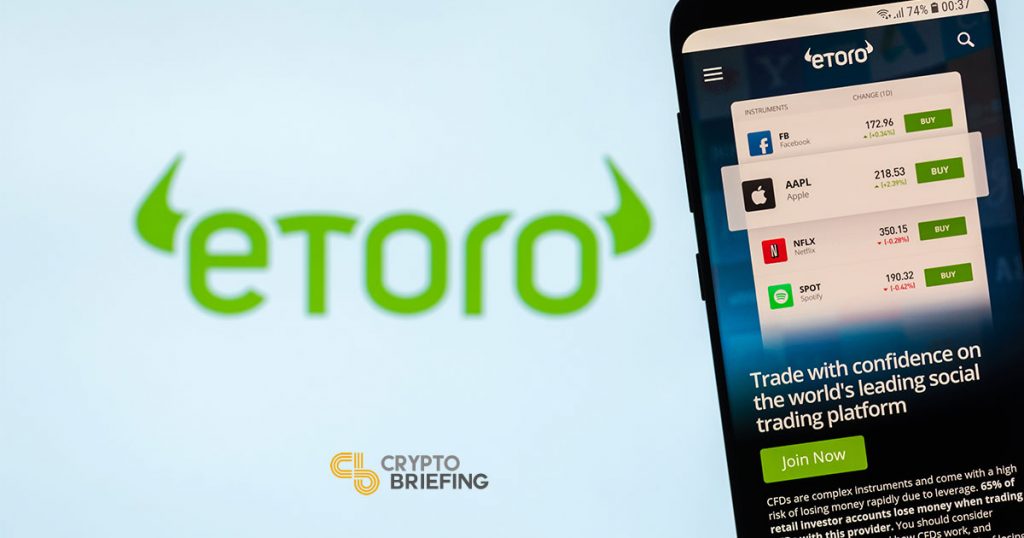 Today, TRON (TRX), the tenth largest cryptocurrency by market capitalization, joins fourteen other top digital assets on multi-asset exchange and social trading community eToro. TRX will now be available for purchase and trading by eToro's over 10 million active users, alongside other high volume cryptocurrencies such as Bitcoin, Ethereum, EOS, and Dash.
In an announcement published to Medium, the TRON Foundation revealed that TRX will also be added to eToro's CryptoPortfolio, which allows investors to diversify across all available digital assetswith a single click. The addition to eToro speaks volumes for the TRON project.
"With our listing on eToro, we're giving TRX holders another great platform on which to manage their assets," said TRON's founder, Justin Sun. "These steps will help grow the blockchain community and expand our reach around the world."
eToro, a leading cryptocurrency investment platform, has a history of closely researching the progress, fundamentals, and technical capabilities of each token before enabling investment. The E.U. regulated company only adds cryptocurrencies whose projects are deemed to show promise.
"TRON is making fast progress towards lofty ambitions, and has rightly garnered the attention of the crypto community," said eToro CEO Yoni Assia, in the announcement. "Given the relative youth of blockchain technology, investors in crypto-assets are investing in big ideas and seeking out companies that execute on big ideas."
When it comes to big ideas, Assia added, "TRON certainly ticks that box. At eToro we look to offer investors access to crypto-assets that already have some clear success behind them."
2019 has been a year of expansion for both eToro and the TRON project. With TRON unveiling the launch of its utility token BitTorrent token (BTT) to the filesharing platform's 150 million monthly users, and eToro bringing its services to the shores of the U.S., each platform continues to further crypto accessibility and adoption in its own way.
---
The author is invested in digital assets, including BTC which is mentioned in this article.