Fintech First: Stock Tokens Debut On London Stock Exchange
Three million GBP of tokenized shares were launched on one of the oldest stock markets.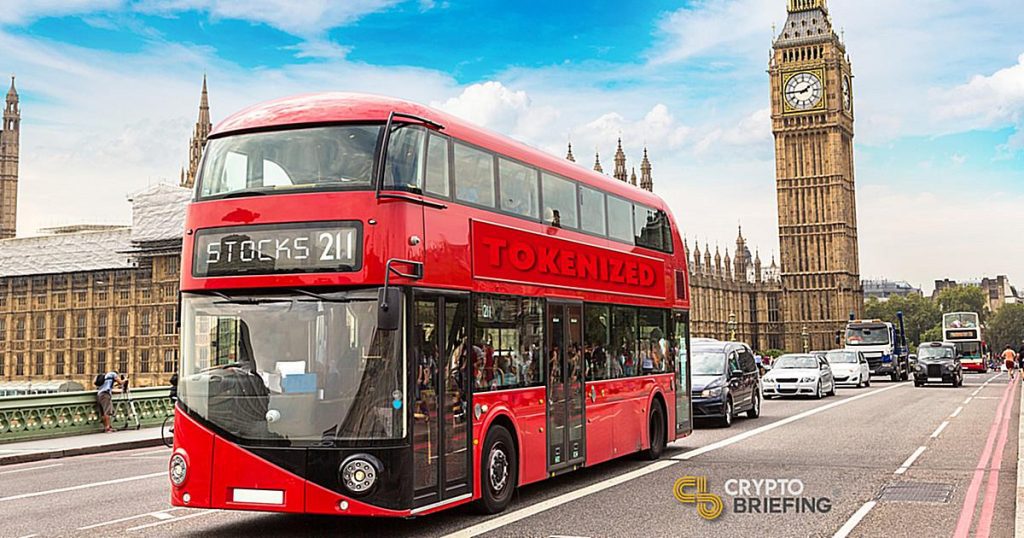 One of the world's oldest stock exchanges will now trade in security tokens. The London Stock Exchange, founded in 1571, has just approved trading in tokenized equity shares of 20|30 a fintech startup.
The digital share issue is "the first of its kind using blockchain technology" to be traded on the LSE, the Telegraph reports. £3 million of 20|30's shares, based on the Ethereum (ETH) blockchain, were issued and traded in a test environment on the LSE's Turquoise trading platform. The issuance is regulated by the Financial Conduct Authority (FCA).
Security tokens, which represent investments and financial contracts on a digital ledger, have been proposed as a possible replacement for both traditional securities and ICO's, as Crypto Briefing has previously reported. However, while several companies have issued blockchain tokens to represent bonds or equity, trading remains limited to newly-created digital markets. 20|30 represents the first security token issuance in one of the world's most respected capital markets.
Shares will not be immediately tradeable, the Telegraph reports. After a year-long lockup, trading will become available for institutional traders, but not retail investors.
News of the token listing was greeted with applause in the blockchain industry. "It is very promising to see that blockchain-based shares for the Fintech company 20|30 have been accepted on the London Stock Exchange," said Luke Saunders, Chief Technology Officer at blockchain advisory firm AmaZix. " While the tokenisation of assets is nothing new, it is significant that one of the financial sector's most important players is now embracing blockchain technology."
Blockchain technology offers a radical shift for securities trading, which previously relied on third-party brokers for ownership and custody of shares. Unlike traditional shares, ownership of security tokens can be managed through a simple wallet.
"By issuing shares on a blockchain ledger, 20|30 is using a cryptographic record of transactions rather than a centrally managed system," said Matt Hawkins, CEO of Cudo Ventures, a blockchain-based marketplace for computing power. Hawkins added that security tokens could improve liquidity for traditional markets, while protecting investors from the risks of earlier ICOs.
The 20|30 offering is the latest instance of established finance taking notice of blockchain technology. Earlier this year, JPMorgan announced the launch of their own blockchain-based stablecoin, and IBM revealed their own Stellar-based remittance platform. With the latest news from the London Stock Exchange, security tokens are gaining recognition as well.
"While this announcement breaks new ground for blockchain technology in a traditional financial institution," Saunders added, "it is certainly not going to be the last time we see tokenised assets or shares on other regulated trading platforms."