Forget the Noise, These Indicators Suggest 2020 Will Be the Year of Crypto
Looking past severe price swings and talking heads, Bitcoin's on-chain data reveals how much new interest is turning to BTC in 2020.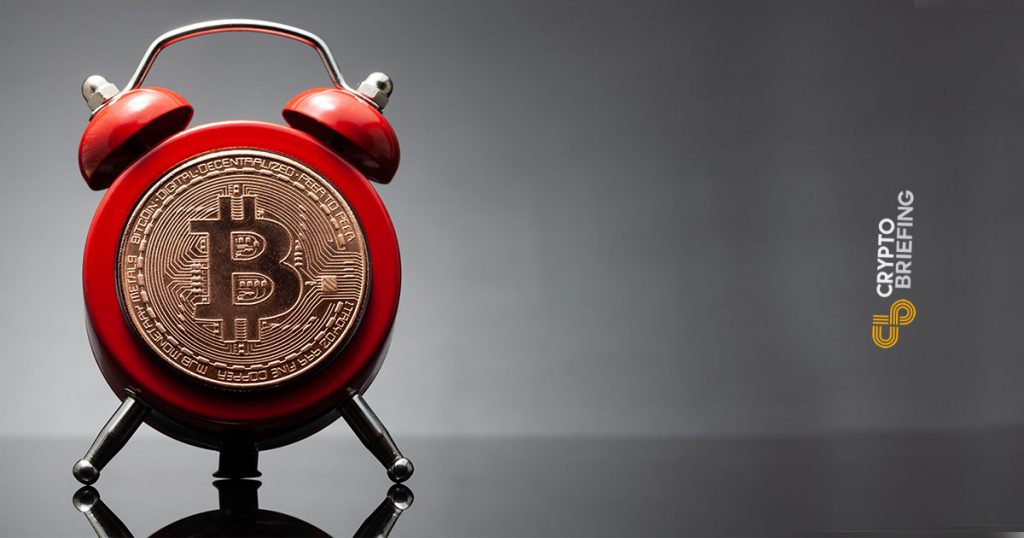 Key Takeaways
On-chain data show surging new and active addresses in 2020.
Twitter signals show growing interest in Bitcoin.
Ethereum is also enjoying growing use among new users.
The third Bitcoin halving, only hours away, has generated a lot of noise. But fundamental indicators all point to 2020 being a big year for crypto.
Is 2020 The Year Crypto Goes Mainstream?
Bitcoin plunged over the weekend by $1,500 in a pre-halving sell-off during which BitMEX traders with long positions lost almost $250 million.
A short-term post-halving sell-off occurred after the second halving, so the weekend's events may have been a pre-emptive move against that risk. Still, there are many differences in the crypto market compared to 2016.
The flash crash on Sunday came after legendary hedge fund manager Paul Tudor Jones expressed his intention to invest in Bitcoin futures last week.
While PTJ's endorsement of Bitcoin as a valid asset vehicle bodes well, the famed investor reminded clients that he only intended to allocate a single-digit-percentage of his assets under management in Bitcoin futures. He manages $13 billion worth of assets.
The signal, even including its caveats, has stirred the Bitcoin bulls as of late.
Long-time BTC enthusiast Mike Novogratz recently told CNBC that:
"Right now bitcoin feels a little frenzied, and we could see it surge up, but I think by the end of the year we certainly take out the old highs."
Still, the bubbly headlines may be obscuring the hard data that reveals growing mainstream interest among the general public in the premier cryptocurrency. It is from this data that 2020 may become the year that crypto goes mainstream.
New Addresses in 2020, Active Users Hitting Year Highs
New addresses are an imperfect measure of new users, as current Bitcoin holders can create as many of as they like. But they can be considered a rough proxy for new entrants into the market.
Data from Glassnode shows new Bitcoin addresses almost doubling since the start of the year before peaking on May 7 at almost half a million.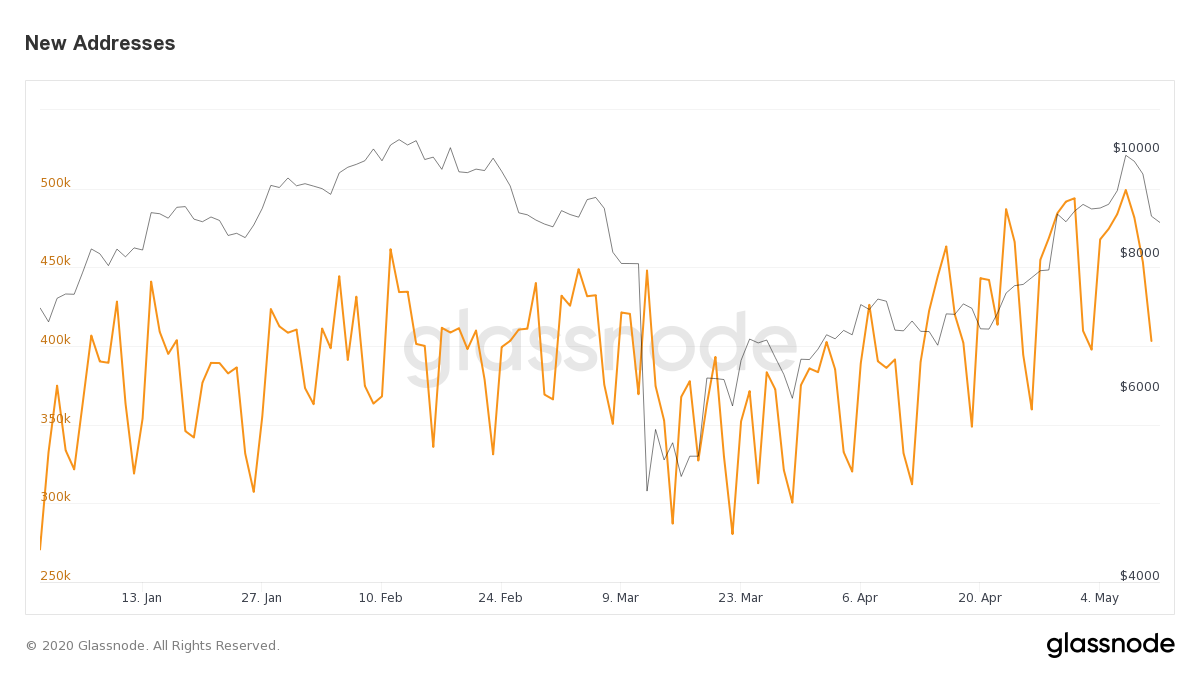 Daily active addresses doubled, from half a million to around a million since the start of 2020.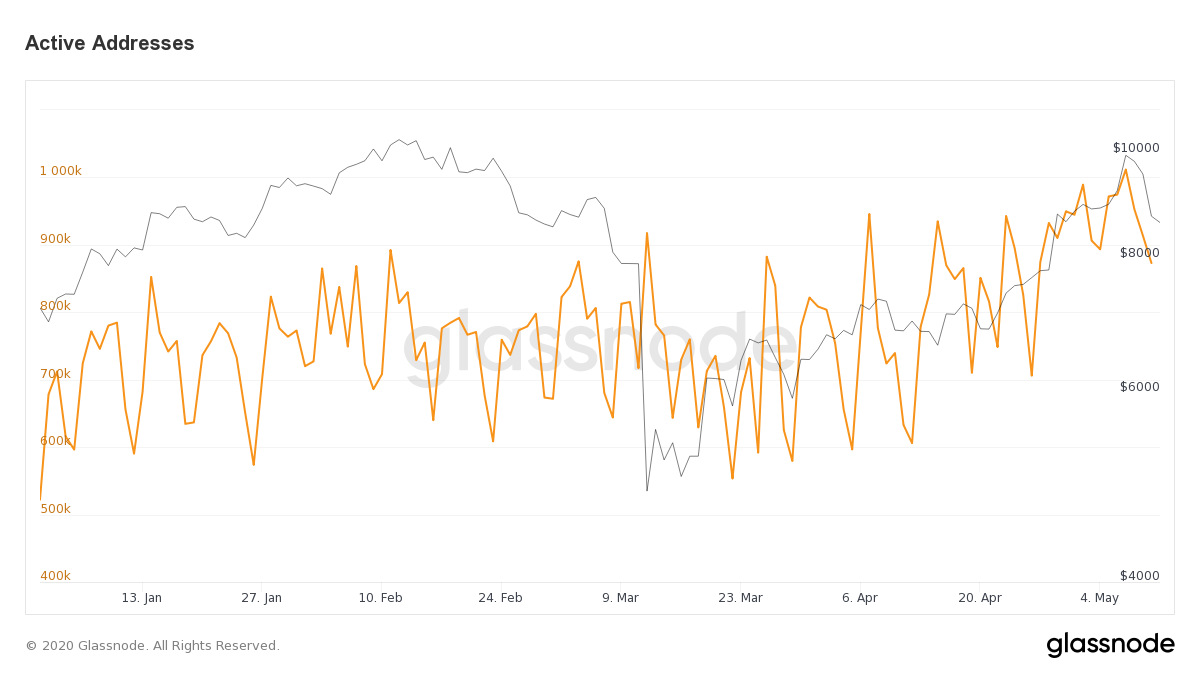 Transaction figures are more nuanced. They too have been rising steadily since Black Thursday, suggesting opportunistic buying at attractive prices. The year-to-date figures, however, reveal fewer transactions since mid-March compared to the first two and a half months of the year.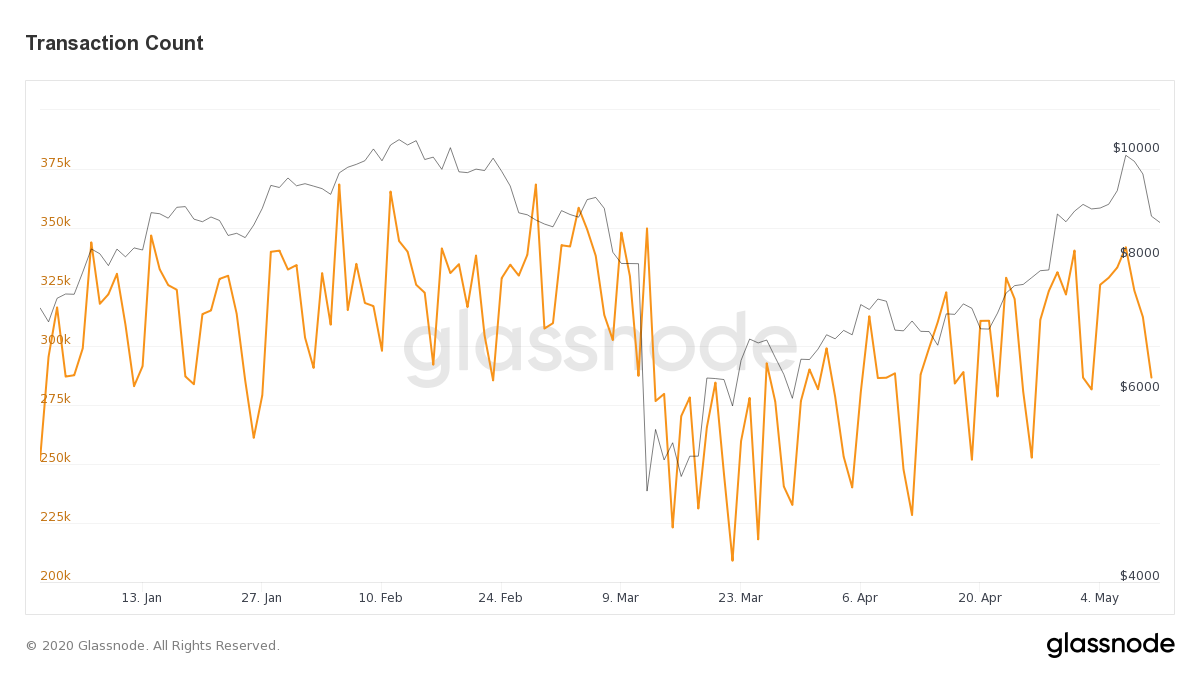 But if one zooms out for a one-year view, 2020 is clearly demonstrating signs of higher transaction growth after a relatively flat 2019.
Transaction volumes have been surging, with a trajectory over the past two months up by around 30%.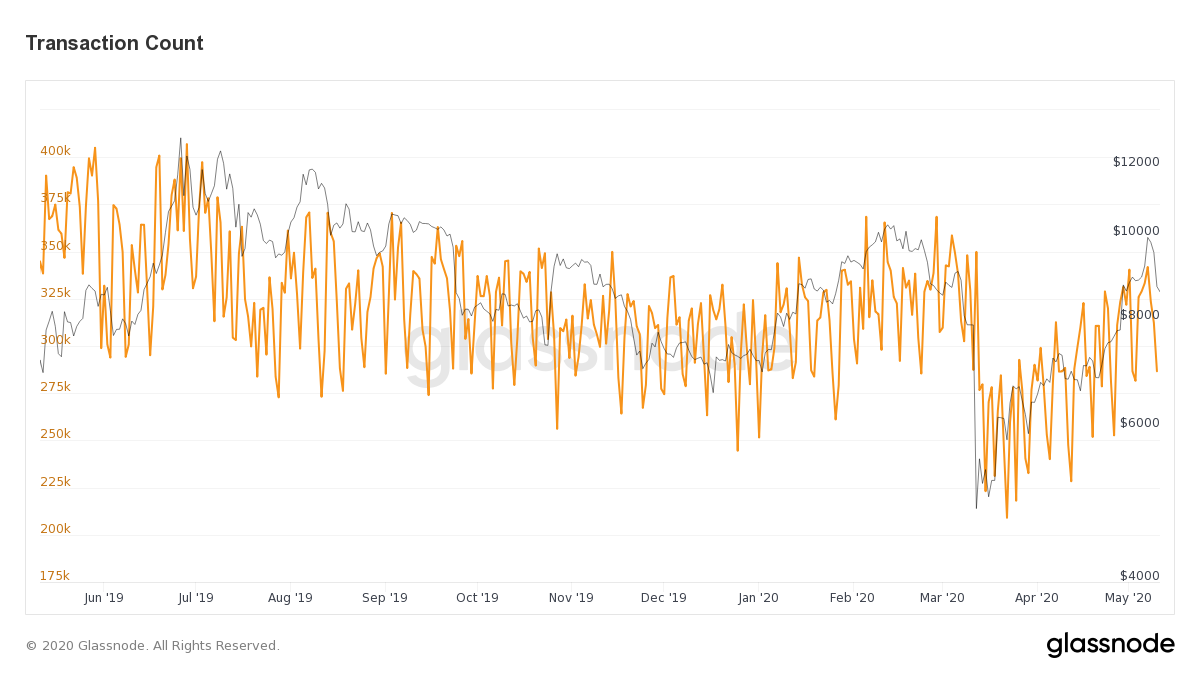 Twitter Mentions Suggest Growing Interest
According to data from BitInfoCharts, daily tweets relating to Bitcoin have grown from 18,000 in December 2019 to almost 60,000 in the past few days.
There was also a February spike to 75,000.

Since the February spike, there was a clear shift in interest in Bitcoin, which may largely be attributable to an interest in the third halving. Nevertheless, Bitcoin interest on Twitter demonstrated a structural jump which has held since February and risen substantially over the past month.
More significantly, current levels of interest on Twitter have finally returned to early 2018 levels, when the crypto market was beginning to descend into a prolonged bear market.

Ethereum Enjoying Similar Rises in Activity
Ethereum has also enjoyed similar levels of growth in use and new addresses. Ethereum usage growth could be explained by a growing interest in the DeFi segment of the crypto market.
As Glassnode on-chain analysis reveals, daily active addresses have grown twofold, from around 150,000 to 300,000 for the year to date.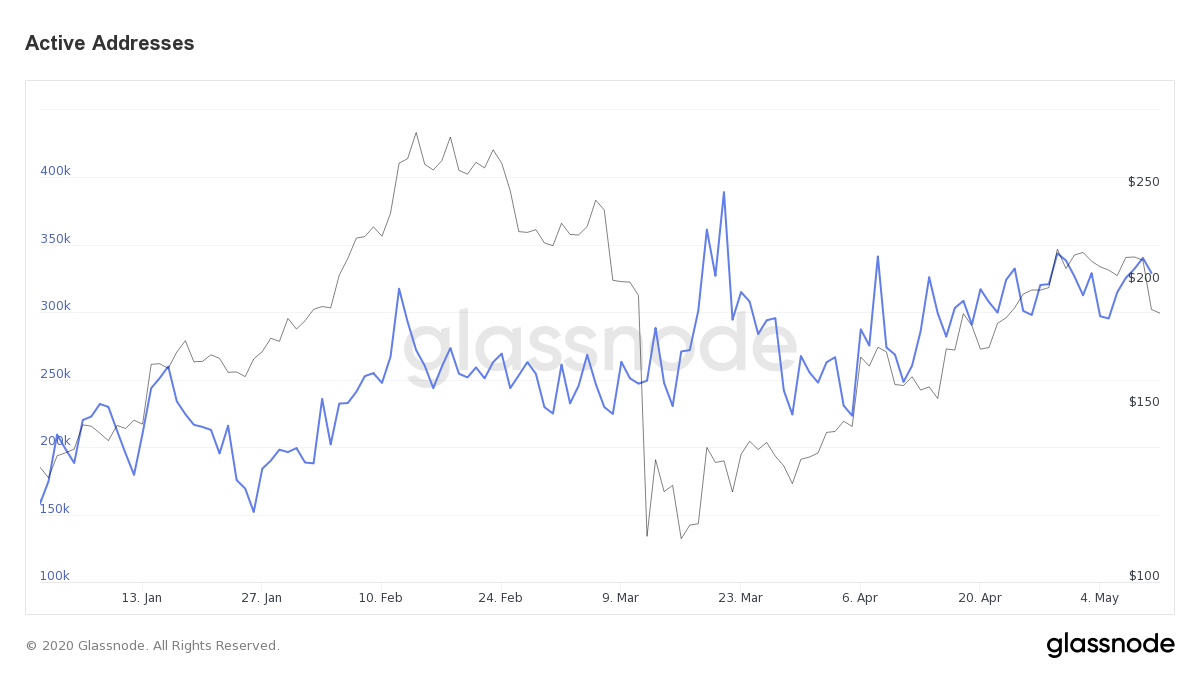 New addresses are keeping apace with that rising level of activity, tripling from 30,000 to 100,000. As a proxy for new users, this suggests rising levels of interest among the uninitiated.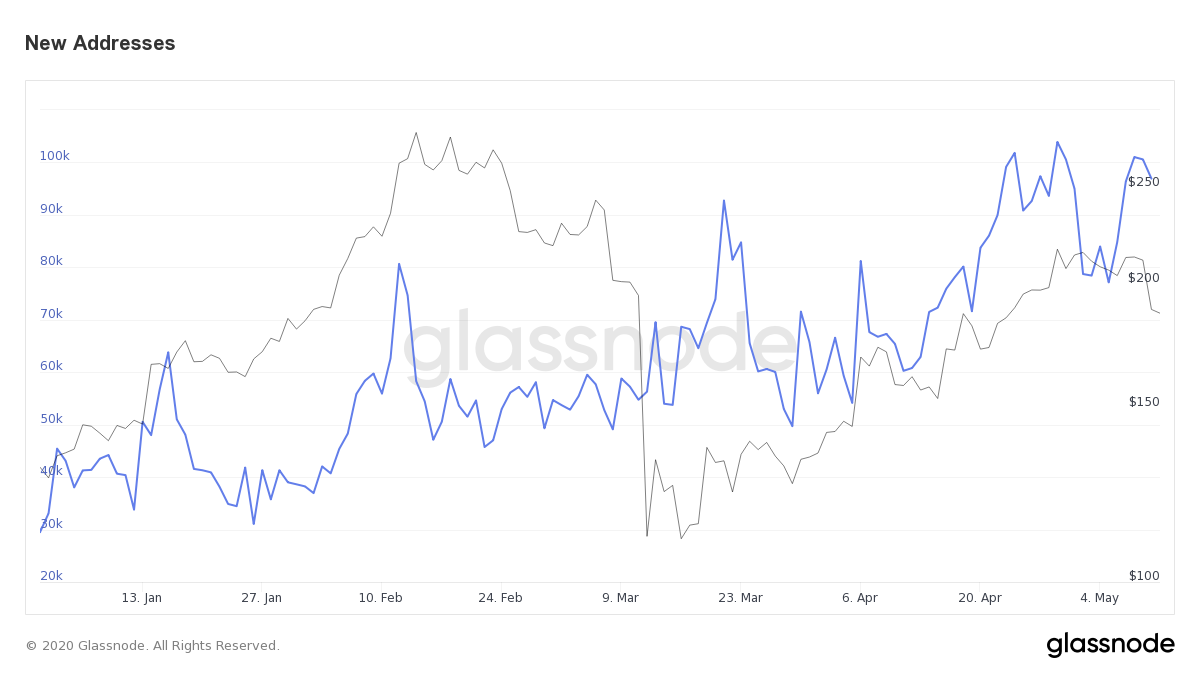 Transactions on the Ethereum network are similarly keeping pace, almost doubling since Jan. 1.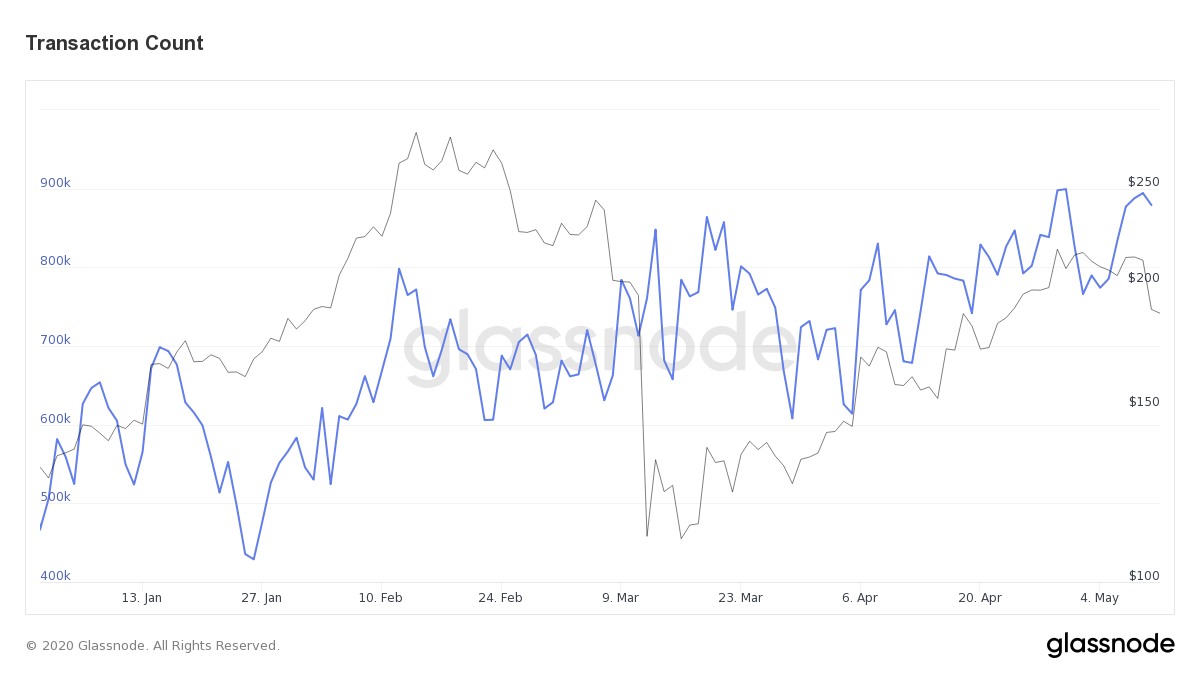 Everyday Users Are Embracing Crypto
These metrics all demonstrate that the on-chain statistics are mirroring the growing positive sentiment toward Bitcoin and crypto markets generally, as well as anecdotal evidence that many American stimulus checks were used to buy BTC.
Institutional demand will continue to be an important factor in Bitcoin's price growth. Grayscale's Q1 2020 report showed the company enjoyed its highest quarterly inflow levels ever, at over half a billion dollars. PTJ's recent endorsement suggests an institutional interest in digital assets is only set to grow.
But the real cause for bullishness in crypto is not events like the halving or institutional interest.
It is in the evidence that more everyday users are embracing blockchain-based, non-sovereign digital currencies.
But with the 2020 global economy softening due to the coronavirus pandemic, cryptocurrency markets are emerging as a fast-growing alternative for both retail and professional financial players. Whether that momentum lasts throughout the year is yet to be seen.