Two Polymaths Make A Polymesh: Hoskinson Dives Into Security Tokens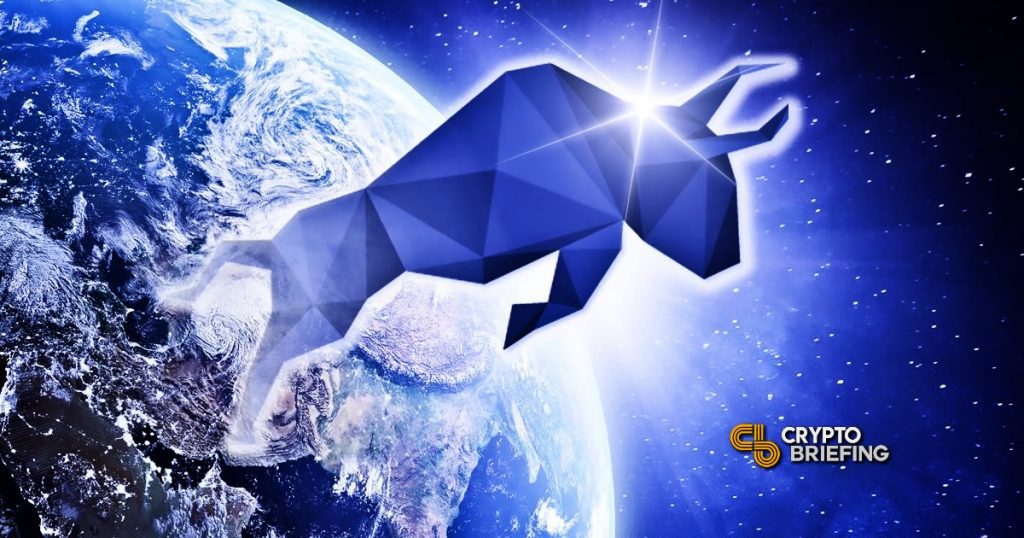 Charles Hoskinson and Polymath (POLY) will build a new regulatory-compliant security token platform from the ground-up.
The new blockchain, known as Polymesh, will be a community-driven project designed specifically for the still-nascent security token sector. It was announced by both Polymath CEO, Trevor Koverko, and Hoskinson on Monday, the first day of Consensus.
Hoskinson, who as well as being the public face of Cardano (ADA) was one of the co-founders of Ethereum (ETH), will join the Polymesh project as its co-architect.
"We're incredibly excited to work with Charles on the world's first purpose-built blockchain for security tokens," said Trevor Koverko, co-founder of Polymath. "As the co-founder of both Ethereum and Cardano, Charles brings one-of-a-kind expertise to Polymesh, and is the perfect person to act as Polymesh's co-architect."
---
Ethereum has its problems
Polymath, which launched in 2018, provides the foundation for projects to launch legally compliant security token offerings (STOs). Although more than 120 security tokens have been created on Polymath, so far only five have made it to the sale round since mainnet launch in mid-September.
That's surprising, not least because investor enthusiasm for STOs reached a zenith during the latter part of 2018 when Polymath's first sales hit the market. Venture capitalists and even a former JPMorgan executive predicted a 'tsunami' issuance to easily top a billion dollars in 2019.
But this hasn't yet happened. Nearly halfway through the year, none of the five STOs live on Polymath have come close to hitting their hard cap. One STO, BlockEstate – an equity plan for property – has presumably wound up: its social media accounts have not posted in months and the 'BlockEstate' domain name is now up for sale.
Polymath admits that their expectations for an 'STO boom' this year are unlikely to be realized. "While there have been over 120 Security Tokens created using the Polymath Token Studio," the project said, "adoption of security tokens has not caught up with the excitement surrounding the ecosystem."
But rather than market conditions, the platform believes security token projects have failed to take off because of the regulatory uncertainty surrounding Ethereum.
Adam Dossa, Polymath's Chief Architect, admitted that some "sophisticated issuers", which included institutional investors, had concerns with launching tokenized securities on Ethereum. That included potential governance issues and the lack of absolute finality of transactions, as well as issues with identifying investors with no in-built KYC.
"Ethereum was not purpose-built with regulations or compliance in mind," said a Polymath statement. "By contrast, Polymesh is being built from the ground up with these considerations to become the underlying infrastructure for the world's capital markets."
---
What will Polymesh look like
Details remain thin on the ground. Thomas Borell, Polymath Chief Product Officer, told Crypto Briefing they are still committed to developing Ethereum and will release a new ERC1400 standard, which will make the creation and transaction of tokenized assets easier.
There are no plans, as of yet, for Polymesh to integrate with the Cardano platform. Hoskinson, who is already an advisor for Polymath, said that there was a possibility that certain ADA functions may be incorporated into Polymesh.
"There are no plans at this moment for Polymesh to use Cardano directly," Hoskinson wrote in an email. "Some of Cardano's components (such as sophisticated variants of Ouroboros consensus mechanism) are of interest and may end-up being leveraged."