$3.4M Huobi Prime Sale Shows Investor Enthusiasm Remains High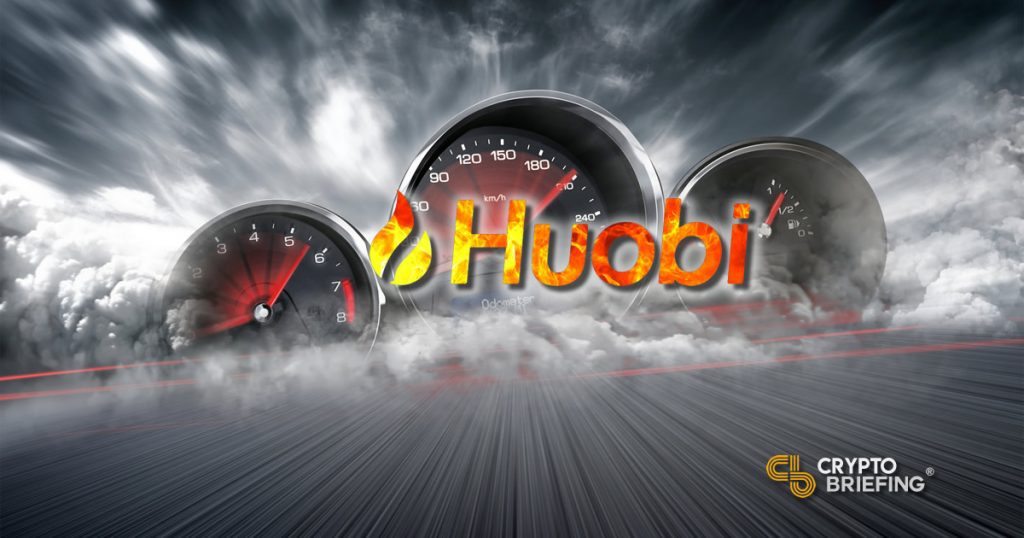 Huobi Prime successfully completed its first initial exchange offering (IEO) on Huobi Prime this afternoon. The sale concluded in a matter of seconds, and raised $3.4M – proving that investor enthusiasm for the new token sale format isn't confined to Binance Launchpad.
TOP Network, a blockchain-based messaging service, was the first project featured on the new platform. More than 1.5bn TOP tokens were sold, around 7.5% of the total supply. The token was made available for trading almost immediately, and at the time of writing was exchanging hands at a multiple of around four times the asking price.
The sale comprised three funding rounds, each offering larger quantities at a slightly higher asking price than the last. Although each round was set to last 30 minutes, each round was heavily oversubscribed and finished within seconds of opening. The first round completed within seven seconds.
Huobi only announced its new Prime feature last week, as Crypto Briefing reported. Unlike the first few sales on Binance Launchpad, which were open to the general public, Huobi requires eligible participants to hold 500 Huobi Tokens (HT) – used to purchase tokens – at least 30 days prior to the sale.
As Ross Zhang, Huobi's head of marketing said at the time, this was to ensure the exchange gave equal opportunities to investors who were "involved and invested in our ecosystem". Binance announced Sunday that Launchpad sales would now feature a new lottery-based format to its token sales.
---
Better Protections For Investors… Unless Conflicts Arise?
What makes IEOs interesting is that they tweak the token sale model. Instead of direct transactions between investors and projects, the exchange itself forms the counter-party. Participants must register and create an account on the platform, and this requires them to first pass KYC/AML checks.
It's also within the best interests of exchanges to ensure sales are full compliance. It's their necks on the line and this means they are likely to carefully vet projects first. As Huobi said in its initial announcement, tokens must first pass a "[r]igorous screening and selection processes to ensure only premium projects that have yet to be listed on any major exchange are included."
Binance upgraded its own KYC/AML procedures today.
Other exchanges are also looking at the IEO model, and despite a failure to launch with their first effort, Bittrex is seeking to offer VeriBlock as its next attempt.
The VeriBlock project, which counts Bittrex CEO Bill Shihara as an advisor, would be valued at over $200M if the sale is completed successfully. Bittrex includes a disclaimer on its website explaining that as a result of Shihara's dual role, "Bittrex holds a customary minority equity position in an affiliate of the sponsor of the VBK Coin Initial Exchange Offering, and will indirectly benefit from the successful completion of the Initial Exchange Offering."
Whether this discourages investors remains to be seen.
Few would have thought three months ago that sales such as BitTorrent (BTT), Celer Network (CELR) and now TOP Network would have been possible. KuCoin's Spotlight platform will be hosting its first token sale next week.
Is an IEO season upon us?
---
The author is invested in digital assets, but none mentioned in this article.