Interview: Inside Look at FTX's $150M Blockfolio Acquisition
Founders Sam Bankman-Fried and Edward Moncada have big plans for Blockfolio.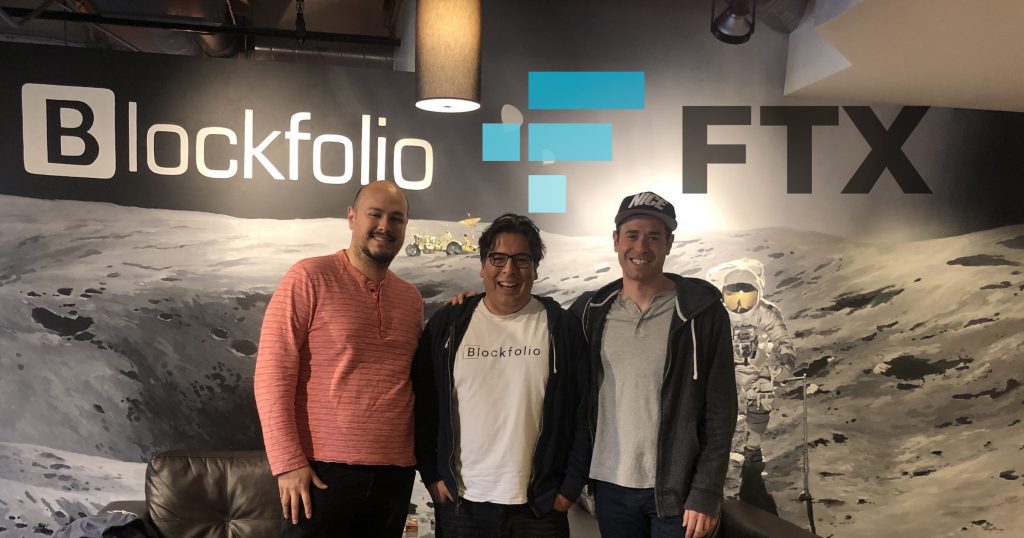 Key Takeaways
Blockfolio originally wanted a partner to build out an in-app trading feature. Discussions with FTX led to a full-fledged acquisition
Both FTX and Blockfolio have solid synergies that could help accelerate growth for both companies
FTX plans to execute on the next stage of its customer plan by appealing to retail through Blockfolio's user base
Both companies want to build much more than just a portfolio tracking and crypto trading app
Other comparable acquisitions in the crypto space were fraught with drama, so the two companies must tread carefully
FTX is acquiring a crypto-portfolio tracking app Blockfolio for a record $150 million, the third-largest disclosed crypto company acquisition to date. We interview CEOs Samuel Bankman-Fried and Edward Moncada for the inside scoop.
"This is a brand and team we really believe in. It's the best case I could ask for," said Moncada of the deal.
FTX and Blockfolio Join Forces
Blockfolio has long had plans to tap into its enormous active user base with in-app trading, CEO Edward Moncada told Crypto Briefing. However, Blockfolio didn't have "exchange DNA," so the company started looking for an exchange to partner with in May of this year.
Blockfolio has its origins as a mobile-first crypto portfolio tracker. Since its launch in 2014, the Los Angeles-based company has added several new features. Blockfolio integrated with exchanges, top media companies, and project teams to deliver a potent combination of price data, news, and team updates. Adding ways to trade in-app is a natural next step.
"Originally, we began talking about building something together. It wasn't an acquisition, it was just leveraging FTX to build a product for Blockfolio users," said FTX founder Samuel Bankman-Fried.
Blockfolio talked with "most of the top exchanges," but things "really just clicked with FTX," said Moncada. "They were excited about the product, and they were excited about working with us." Over the course of a month, negotiations between Moncada and Bankman-Fried progressed to talks of a full-on acquisition. "We decided to join forces to build something magical together."
Does the Blockfolio Deal Make Sense?
Despite the enormous $150 million price tag, the deal's synergies could outweigh the costs for FTX. Or, like several other big crypto acquisitions, things could blow up catastrophically.
Bankman-Fried has said the plan has always been to first capture institutional customers, then aggregators of volume, then large traders, and finally retail. It looks like the exchange is ready to execute on the last stage of its plan.
Founded in May 2019, FTX has carved out a niche in the cutthroat crypto-exchange market by offering innovative crypto derivatives, options, and tokens. Innovative products, like TRUMP and BIDEN tokens for betting on the U.S. presidential election, and deep liquidity resonate with professional traders and quants.
FTX has about 30,000 monthly active users on its platform, with average daily volumes between its spot and derivatives markets exceeding $1.5 billion per day. Looking at FTX's trading fees, a reasonable estimate of the exchange's monthly revenue would come out to over $20 million.
Blockfolio, meanwhile, has an enormous user base of one million monthly active users generates which look at five pages on the app per day, meaning the overall app generates a staggering 150 million impressions per month.
This captivated audience is perfect for advertising and value-added services. At standard industry rates per impression, Blockfolio could be making as much as $7 million per month from advertising revenues alone.
Assuming Blockfolio's customers effectively convert into FTX users, the exchange would get its cost of acquisition per user to as low as $150, well within the typical cost of attracting new customers to an exchange. And, these numbers do not reflect the rapid growth of the cryptocurrency space.
FTX has established itself as a top 5 exchange by derivatives volume and a top 25 exchange by spot volume in a little over a year. In six years, Blockfolio was able to reach 3% of all people who own cryptocurrency. Should the crypto market continue to grow then both companies could easily hit billion-dollar valuations, much like Bitmain, Coinbase, and Circle before them.
The Future of Crypto Trading Is Mobile
The two companies will not stop at a trading integration; their plans are much bigger than that. The revenue and growth potential for a mobile-first crypto app is enormous, according to Bankman-Fried.
"More and more of the world is not just going online, but mobile. There is a lot of evidence that there is a huge demand for this type of product if it's done right. It's a wide open field," he said.
But beyond trading, Moncada and Bankman-Friend want to build an application that's attractive outside of crypto. When asked about specifics on their plan, Bankman-Friend said:
"We don't want to box ourselves in if we don't have to. We want it to be driven by what our customers want. If we can be responsive then we can catch some headwind and build out a product that has all of the pieces people want."
Comparing Similar Acquisitions
This isn't the first time an exchange acquired a retail-facing business to grow its userbase. In April 2020, Binance acquired leading retail facing crypto-data provider CoinMarketCap. The exchange also purchased the Chinese media platform Mars Finance in September 2019. The size of both acquisitions was not disclosed, but estimates place them in the hundreds of millions.
The largest disclosed deal in the industry is Circle's $400 million ill-fated acquisition of Poloniex in February 2018, which was again sold to Tron's Justin Sun in November 2019, presumably at a loss. The second-largest acquisition was Bk Global Consortium's $354 million for a majority stake purchase of the Korean crypto exchange Bithumb. It's unclear whether that deal went through successfully.
Only one public deal of comparable size to the FTX deal was completed profitably: Tron's acquisition of BitTorrent for $140 million in June of 2018. Yet, Bram Cohen, the former CEO of BitTorrent, did develop a vendetta against Justin Sun as the deal went awry.
It seems that big crypto acquisitions are fraught with drama. Hopefully, the deal between FTX and Blockfolio proceeds smoothly, and both CEOs seem optimistic that things will go well. As Moncada concluded, "We see a big mainstream wave coming in. We're excited to build this app that we think will cast a wide net with retail."