Crypto Unicorns: Top 10 Most Valuable Blockchain Companies
Unicorn companies are a rare breed – but not impossible to find.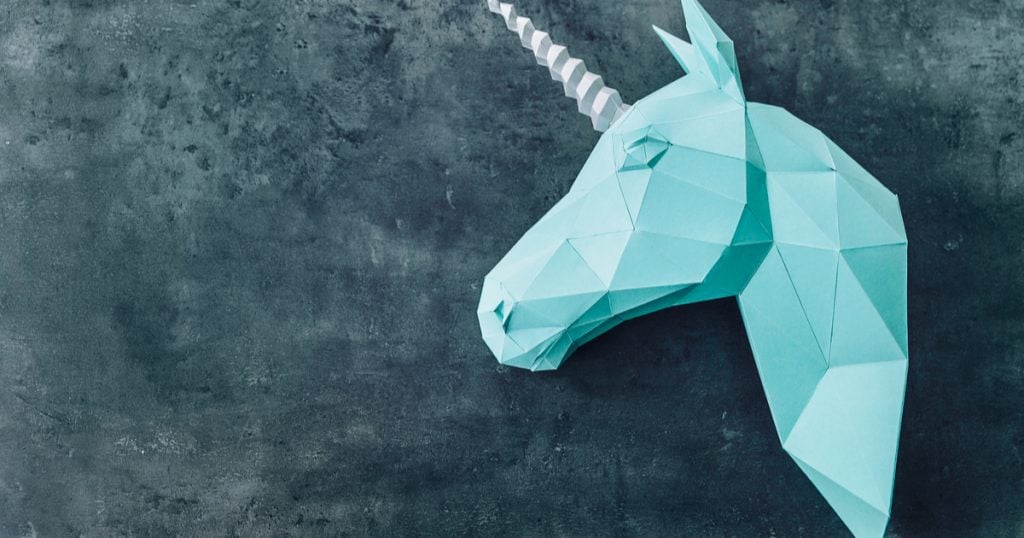 Unicorns, companies that have crossed the $1 billion valuation mark, are a rare breed. Even more so in crypto. Here's a list of the 10 most valuable blockchain companies.
Blockchain and crypto startups make up just a small fraction of unicorn companies, a category that includes any company with a valuation of $1 billion or more. It's an exclusive club: the Hurun Research Institute suggests that just under 500 companies around the world fall into the category. Even fewer crypto companies make the list.
Still, company valuation is a useful alternative to more common measurements. Not every crypto company issues a coin that has a market cap, and not every crypto company is an exchange that has a trading volume. It's a decent proxy for overall success, as demonstrated by several companies that have cleared the $1 billion mark.
1. Bitmain – $12 Billion
Bitmain is by far the highest value crypto company. The mining firm has accumulated wealth by selling Bitcoin mining hardware, by operating mining pools and mining farms, and by attracting venture capital. Bitmain has a valuation of about $12 billion, a number originally reported by the Chinese news outlet Caixin in June 2018.
2. Coinbase – $8 Billion
Coinbase is best known for its professional and retail trading platforms, but it has a few other revenue streams as well. Most notably, the company provides Coinbase Custody to institutional investors and Coinbase Commerce to merchants. In October 2018, Coinbase announced that it had surpassed an $8 billion valuation.
3. Robinhood – $7 Billion
Robinhood started out as a stock trading platform with a focus on feeless trading, and it began to add crypto trading in 2018. Often called "the trading app for millennials," Robinhood's mainstream appeal has undoubtedly contributed to its success. The company's $7 billion valuation was first reported in May.
4. Ripple – $5 Billion
Ripple is responsible for XRP, the third largest cryptocurrency on the market. The company also operates several payment and settlement services which are offered under the RippleNet banner. In September 2018, Forbes reported that Ripple's value was $4.7 billion – an amount that is distinct from XRP's $9 billion market cap.
5. Kraken – $4 Billion
Kraken is another major crypto exchange. In February, the company underwent a major expansion as it acquired a futures trading platform, underwent a thorough rebrand, and hired several employees. Kraken closed a $13 million funding round during the same period, which has raised its current valuation to $4 billion.
6. Circle – $3 Billion
Circle is a multifaceted crypto services company. Though it began its life as a payments company, it eventually began to offer trading and investment services. Circle is also responsible for USD Coin, a popular stablecoin. In 2018, Circle reached a valuation of $3 billion following a $100 million funding round.
7. Block.one – $3 Billion
Block.one is the company behind EOS, which is the seventh largest cryptocurrency and a primary Ethereum competitor. In March, Bloomberg obtained a shareholder email and reported that Block.one is valued at $3 billion. It added that Block.one holds most of that value as liquid fiat assets and government bonds – $2.2 billion, in fact.
8. Binance – $2 Billion
Binance is the largest exchange by trading volume, and it also provides several other secondary features and services, including Binance Coin and Binance Chain. In an October interview with ForkLog, CEO Changpeng Zhao confirmed that Binance has a valuation of at least $2 billion and added that the actual number may be higher.
9. BitMEX – $3 Billion
BitMEX is a cryptocurrency exchange that primarily offers futures and perpetual contracts, which allow investors to engage in leveraged trading. In July 2018, the Times estimated that BitMEX's valuation is $3.6 billion based on annual profits. That said, other estimates suggest that the company's actual value is closer to $1 billion.
10. Canaan Creative – $2 Billion
Canaan Creative is a mining company that is second to Bitmain in terms of mining hardware sales. However, the company's profits appear to be in decline despite its longstanding success. Canaan has nevertheless managed to maintain its unicorn status: its value was estimated at between $2 billion and $3 billion during its recent IPO.
Do Valuations Really Matter?
Some of the unicorn companies listed above are titans of the crypto industry. However, there are several other unicorns that are just barely maintaining their position: Dfinity, Ebang, Bitfury, Liquid, Revolut, and Polkadot are among the startups which have company valuations that are slightly above the $1 billion mark.
There are also plenty of strong companies that are below the $1 billion mark, and the fact that they have reached a valuation that totals millions of dollars is no small feat. Crypto unicorns are almost as rare as their mythical namesake – but successful crypto companies are still quite commonplace.