Introducing the Crypto Briefing 10 (CB10) Index 
Crypto Briefing's CB10 Index brings readers one step beyond simply HODLing Bitcoin.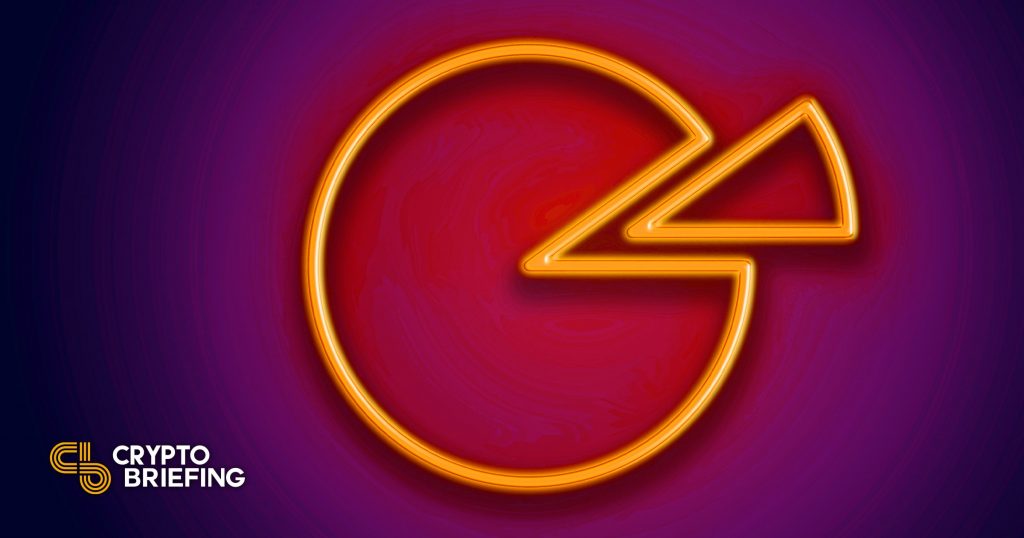 Key Takeaways
Not dissimilar to traditional index funds, readers can set up their very own, crypto-specific index fund using the CB10 portfolio.
Assets are limited to American-based investors, and thus leave out any tokens not available on Coinbase Pro.
Our analysts will update the portfolios performance weekly and monthly based to reflect major market moves.
The Crypto Briefing 10 (CB10) index is a portfolio composed of ten cryptocurrencies by market capitalization (MCAP), distributed by weighted average.
It also assumes readers are American and excludes tokens not currently listed on Coinbase Pro.
The CB10 index resembles Standard and Poor's 500 (S&P500) and NASDAQ 100 MCAP-weighted index for publicly-traded companies. The only difference, of course, is that the CB10 index tracks ten different cryptocurrencies.
Here's how to set it up.
An Index for Cryptocurrencies
The CB10 index provides market-cap-weighted exposure to ten crypto assets.
Using a market-cap-weighted index is not new either; both the S&P 500 and NASDAQ indices deploy the same technique in the equities market.
Moreover, like traditional indices, CB10 has also allowed for exclusions in the actual ranking on CoinMarketCap or CoinGecko. They are:

All stablecoins are excluded, including Wrapped Bitcoin (WBTC).

Cryptocurrencies that are not allowed to trade in the U.S. have been excluded.

We have also decided to eliminate the disputed Bitcoin fork, Bitcoin SV (BSV), and XRP.
The recent suspension of trading by almost all major crypto exchanges—Coinbase, Binance, Bitstamp, and others—following the SEC lawsuit against Ripple, has made XRP's exclusion from CB10 a no-brainer.
Bitwise has also liquidated XRP positions from its Bitwise 10 Crypto Index Fund, which comprises the top ten cryptocurrencies of their choice. Grayscale followed shortly after.
In the beginning, the CB10 index will include the following cryptocurrencies: Bitcoin (BTC), Ethereum (ETH), Litecoin (LTC), Bitcoin Cash (BCH), Chainlink (LINK), Stellar (XLM), EOS, Tezos (XTZ), Synthetix Network (SNX), and Cosmos (ATOM).
Crypto Briefing will rebalance the portfolio once every month based on the market capitalization of the cryptocurrencies selected in the portfolio.
Why the Crypto Briefing 10 Index Fund?
The reasoning behind the launch of Crypto Briefings' CB10 Index is simple:
Diversification: Diversification is a risk management strategy that mixes investments in a portfolio.

Any investment in an asset, crypto or otherwise, comes with a certain amount of specific risk. For instance, the SEC can doom a cryptocurrency with ill-planned regulations, the protocol may be hacked overnight, or an asset may witness crushing activity from bearish whales.

In such situations, diversification becomes imperative.
Risk vs. Reward: The reason behind any abnormal gains or losses in a particular token harks back to diversification. Nevertheless, the opportunity cost in this particular market is highly abnormal. Sometimes investors are tempted to put all their money on their favorite token. However, it is not uncommon for a token to gain more than 1,000% in a few weeks or drop 70% in a day. Hence, with high risk comes high rewards. Adding new tokens in small amounts improves the changes and magnitude of growth while cushioning risk.
Capturing Dominate Assets: There are over 6,000 cryptocurrencies listed on CoinGecko, but the market's distribution is skewed heavily towards the top coins. The cryptocurrencies in the CB10 list account for 84.9% of the total market capitalization.
Larger Market Cap: This metric implies greater liquidity and means that these cryptocurrencies are listed almost on all top crypto trading avenues.
How to Copy the CB10 Index
The CB10 index is not a financial derivative but a representation of a portfolio balanced according to its total valuation.
Investors can copy the allocation manually, using the following weightage scheme on their preferred crypto exchange. However, the tokens chosen for CB10 are U.S.-centric and assume readers are only trading on Coinbase Pro. Adjusting for other, more global exchanges is a trivial task.
Investors can use any amount and balance their portfolios accordingly.
The live rebalancing stat can be found here.
The weight distribution on Jan. 5, 2021, is given below.
For U.S.-based traders, Coinbase Pro and offers all of the assets listed. Create an account on the exchange and set aside the predetermined amount of money to trade.
Each week, Crypto Briefing will provide a snapshot of the index's performance, and each month our analysts will walk through the specific rebalancing needed.