JPMorgan Issues Tether Warning and Second-Guesses $146,000 BTC Price Target
JPMorgan's analysts said $146,000 BTC is conditional on institutional support and ongoing faith in Tether, adding that $25,000 could be the fair BTC price.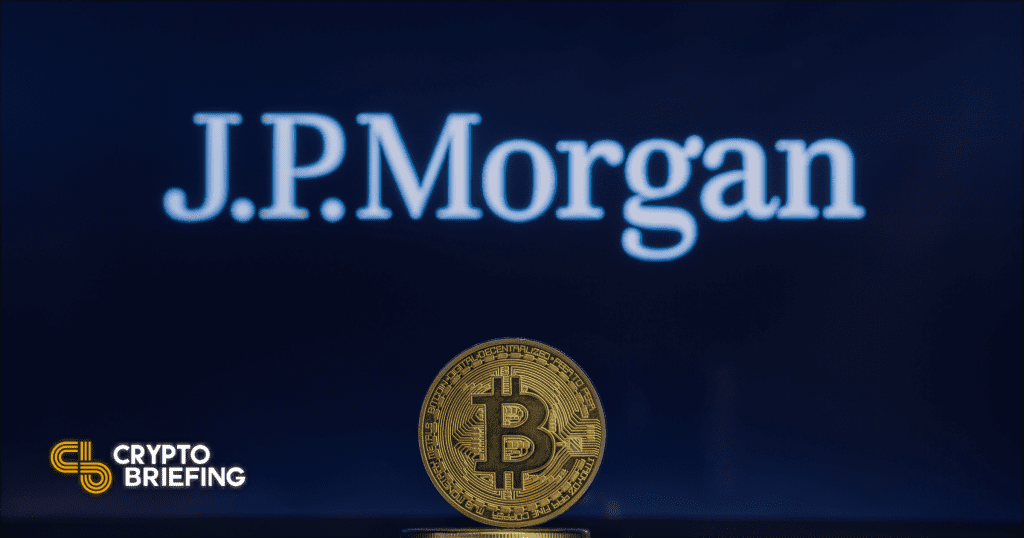 Key Takeaways
Bitcoin's fair value in JPMorgan's estimation is between $11,000 and $25,000.
Tether's dominance is a worrying signal for the market as a loss of trust in the stablecoin can lead to a liquidity crisis in Bitcoin markets.
JPMorgan's recent Bitcoin report states that companies are unlikely to follow Tesla in 8% Bitcoin allocation.
According to JPMorgan's recent report on the crypto industry, their previous target of $146,000 is for a long time frame and subject to projected fundamental growth.
Moreover, in the short-term, there are many risks associated with Bitcoin above $50,000, the biggest among which is Tether.
JPMorgan Finds Bitcoin's Fair Value
Bitcoin has clearly been a winner in institutional investment since the second half of last year. The largest trust of Bitcoin saw $4 billion total inflows last year, whereas the largest gold ETF GLD recorded $7 billion in outflows.
"There is little doubt that this competition with gold as an "alternative" currency will continue over the coming years given that millennials will become over time a more important component of investor"
However, according to the investment bank, the recent price action has built a lot of speculative froth.
Including the Bitcoin derivatives markets and mining expenses, Bitcoin is currently consuming six times the risk capital of gold and twice the value required for it to reach the market capitalization of $12 trillion organically.
Comparison with gold's risk capital puts an upper limit of $25,000 on the fair value of Bitcoin, estimated JP Morgan.
Loss of Faith in Tether Could Trigger Crash
The report also raised concerns around the dominance of Tether in crypto markets. Tether's market capitalization surpassed $33 billion this morning from less than $4 billion last year.
The loss in "willingness or ability of both domestic and foreign investors to use Tether" may cause a liquidity crisis similar to a bank run in traditional markets.
The largest stablecoin has come under the limelight numerous times with a major case against New York's Department of Justice and other concerns related to its reserves.
The lower bound of Bitcoin's fair value, according to JP Morgan, is around its current production cost at $11,000.
Bitcoin's Place in Investment Portfolios
Despite the risk signals, the multinational bank is not entirely averse to cryptocurrency investment.
In the last decade, crypto markets have yielded higher returns than most traditional investments. Cryptocurrencies "still raise the long-term efficiency of a multi-asset Equity and FICC portfolios" due to their favorable historic returns per unit of risk or Sharpe ratio, finds JPMorgan.
The bank noted that an 8% cash balance allocation to Bitcoin "is unlikely to be followed by more mainstream corporates." They recommend a smaller share of around 1% of an investment portfolio.
Further, the bank recorded an uptick in retail activity around Bitcoin. Still, Bitcoin's success, in their view, "depend on Bitcoin ownership becoming more institutional and less retail over the coming years."
The bank is concerned about retail and futures market euphoria hurting Bitcoin and crypto's long-term value if it continues its unsustainable path.
Disclosure: The author held Bitcoin at the time of press.